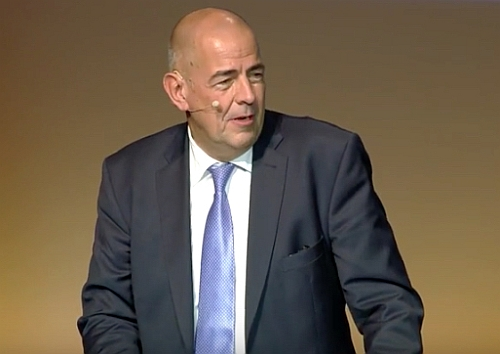 Former boss Ulrich Schumacher is alleging unfair dismissal in two legal actions against his former employer, Zumtobel. The gloves are off.
Ex-Zumtobel CEO Ulrich Schumacher is not going quietly. After parting ways with the company earlier this year, he is seeking at least €4.3 million alleging unfair dismissal in two civil actions that Zumtobel strongly contests, countering that it fired Schumacher for "several cases of gross negligence."
Schumacher left Dornbirn-based Zumtobel on Feb. 1, when neither party said much about their falling out.
But with Schumacher's legal claims of unfair dismissal recently surfacing in Austrian media, Zumtobel is now speaking up publicly about why it ended Schumacher's contract early.
"After an audit carried out under stock corporation law brought to light several cases of gross negligence by Dr. Schumacher, his employment contract was also terminated by the supervisory and management boards with immediate effect," Zumtobel said in a statement it released only this month to explain its early 2018 decision.
A news report on the website Vaaju said Zumtobel was fed up with "Schumacher's private large-scale parking space in Germany, company costs, flight costs, and about 20 business agreements concluded without the board's approval."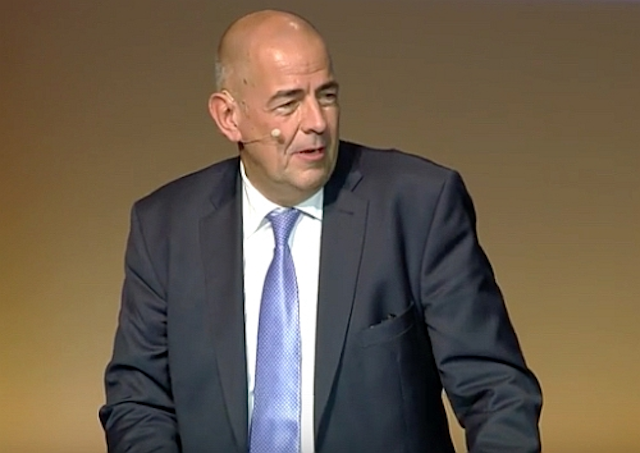 Zumtobel cites 'gross negligence' as reason for firing CEO
Former CEO Ulrich Schumacher is looking to former employer Zumtobel for compensation in his unfair dismissal cases. (Image from Zumtobel via YouTube.)
The report also referred to a poor relationship between Schumacher and Zumtobel chairman Jürg Zumtobel.
In its own statement, Zumtobel itself cited tensions between Schumacher and Jürg Zumtobel, the scion of the €1.2 billion company founded by Jürg's father Walter Zumtobel in 1950. Jürg's brother Fritz Zumtobel sits on the same supervisory board chaired by Jürg.
"The company's prolonged negative business development and the dispute between Dr. Ulrich Schumacher and the supervisory board, as well as the disagreements within the management board in the financial year 2017/2018, resulted in the premature dismissal of Dr. Schumacher from his position on the management board," the company stated.
"Dr. Schumacher is taking legal action against both his removal from the board and the termination of his employment contract in two separate legal proceedings," it continued. "In both instances, there is an ongoing investigation into whether his dismissal was justified. At the ordinary general meeting of the Zumtobel Group AG on 27 July 2018, the company explained in detail the reasons for Dr. Schumacher's dismissal and answered all resulting questions from the shareholders.
"In view of the reasons given and the pending legal proceedings, the shareholders voted overwhelmingly against discharging Dr. Schumacher of liability. Some recent media reports have attempted to give a negative view of the company and of certain people linked to the company, and have on occasion even included inaccurate facts and baseless accusations. The supervisory board of the Zumtobel Group AG maintains complete trust in the independent courts and will not be influenced or provoked by such methods."
The Vaaju account notes that Schumacher has taken two actions in Austria's Feldkirk Regional Court, one seeking €4.3 million and another seeking €500,000. "Plaintiff Schumacher says he was fired unfairly as CEO at the end of February," the report states. "The 60-year-old boss justifies his financial claims with his CEO contract, which would expire in two years. The complainant argues about salaries and bonuses. In addition, the 60-year-old wants to be compensated for the risk of no longer finding an equivalent managerial job."
LEDs Magazine was not able to immediately reach either Schumacher or Zumtobel for further comment.
Schumacher had originally offered to begin separation talks with Zumtobel in mid-January, in the week preceding a corporate warning that earnings for the April 30, 2018 fiscal year would plunge as much as 70%. By Feb. 1, he was out the door. Former chief financial officer Karin Sonnenmoser also left soon afterward.
Chief operating officer Alfred Felder took over as acting CEO in early February, a position that he assumed permanently in early June.
Zumtobel revenues for the year ended April 30 declined 8.2% to €1.2 billion as the company reported a loss of €46.7 million — worse than the 70% profit plunge it had warned about in January. New CEO Felder called the results "disappointing" when he announced them in late June. At the time, he cited a "loss of confidence on the part of key stakeholders including customers and the capital market and a difficult industry environment."
The lighting industry in general is in the midst of a painful transition from conventional lighting to a business based on selling lighting services heavily reliant on connecting solid-state lighting (SSL) to the Internet and using the lighting infrastructure to gather and sell data. The costly change has undermined the near-term financial performance of many SSL companies, including numbers one and two Signify and Osram.
MARK HALPERis a contributing editor for LEDs Magazine, and an energy, technology, and business journalist (markhalper@aol.com).