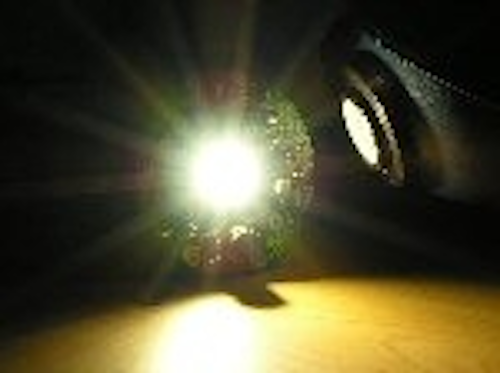 Enfis Ltd, the UK-based and manufacturer of smart, multi-watt plug-and-play light engines and arrays, has revealed that its latest UNO White Array has achieved an output of 1,365 lumens of neutral white light.
The array has an emitting area of just 0.5cm2, providing a powerful point source that can be easily manipulated optically to provide a range of lighting solutions.
Enfis provides the arrays to customers and also integrates the arrays into its own range of UNO Light Engines, which are complete solutions with fully integrated electronic and thermal management.
Enfis says that users "can benefit from quality white light from a highly efficient and powerful 'spot source', with the assurance of long-lasting, reliable, superior performance. The package is simple to integrate, reducing time-to-market and associated cost and risk."
This latest version of the Enfis UNO Array is available for sampling now and both the Array and Light Engine will be in full production by the end of September.
Enfis will be exhibiting its range of white, single colour and RGBA light engines and arrays in booth #A41at the PLASA show, Earl's Court, London on September 9-12.