LED array maker Enfis starts trading shares
UK-based Enfis has floated 36% of its shares on the AIM market in London.
Mar 29th, 2007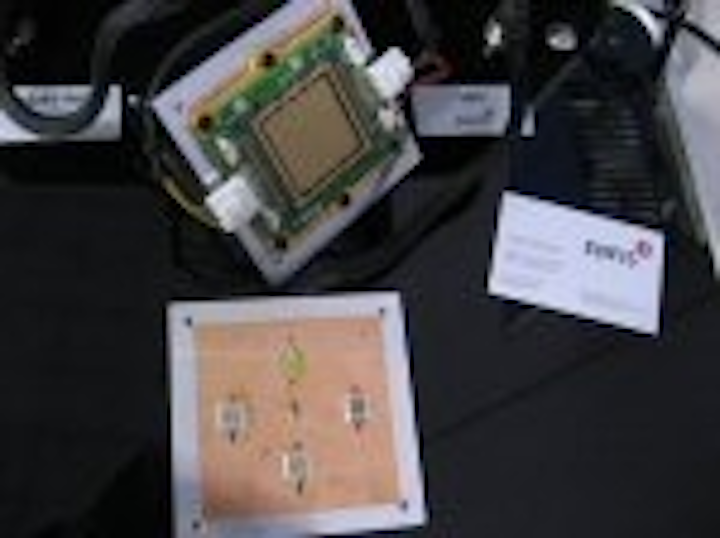 Enfis, a UK-based manufacturer of intelligent high-power LED arrays, has commenced trading on the AIM (Alternative Investment Market) in London. AIM is the London Stock Exchange's global market for smaller growing companies.
Enfis commenced trading on March 23, after placing 3.2 million shares at a price of 140 pence, raising a total of £4.5 million (approx. $8.8 million). This gives the company a market capitalization of £12.5 million.
The company believes that, among other benefits, the placement will help raise its profile, establish infrastructure for sales and marketing, and purchase in-house prototyping equipment, thereby reducing time to market.
Enfis builds high-power, full spectrum, intelligent LED arrays, drawing upon its 19 patents and patent applications, know-how and other intellectual property. By the end of February 2007, Enfis had shipped 300 light engines and arrays, according to information on the AIM website. Enfis' light engines combine a high powered LED array with associated controlling electronics and heat management components.
Enfis currently has three fully integrated plug-and-play light engines on the market with varying levels of power output and functionality. The QUATTRO, UNO and UNO Portable were unveiled at the electronica trade fair in November 2006 – see Enfis launches Uno and Quattro light engines & arrays.
Enfis' highest-power product, the QUATTRO light engine consists of a 200W, 16cm2 array containing 1000 LED chips and delivering over four billion digitally selectable colours. This is one of the highest power arrays commercially available on the market today with extensive features and advanced management controls.
The UNO light engine consists of a 36W, 0.5-cm array containing 100 LED chips and delivering a single colour. This is mounted using Enfis' proprietary process on a small circuit board with associated electronics and integrated heat removal system. Operating from 5V-12V, the UNO has an optical feedback utility for auto power control.
According to the AIM website, Enfis expects to launch a 1,000-lumen full-color-changeable light engine later in 2007 and a 1,000-lumen temperature-tunable white light engine in early 2008. The company believes that both of these products will have wide and appealing application, particularly in retail markets. A more powerful 50W version of the UNO is also expected to be launched this year.
In calendar 2005, Enfis had a turnover of £370,000 and gross profit of £79,000, while in 2006 the turnover was £222,000 and the company recorded a loss of £84,000.