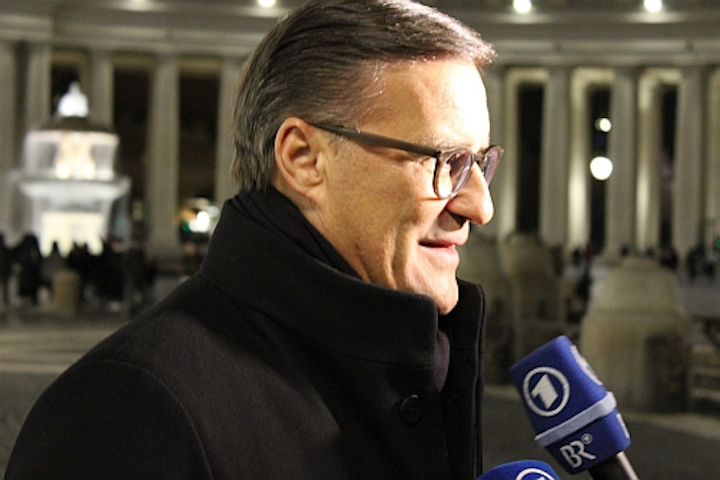 The company's recent financial warning holds true, but CEO Berlien has reasons for optimism.
Holding true to a recent warning, Osram reported a downbeat fiscal first quarter and further cautioned that bottom line results will not necessarily improve in the next few quarters, although CEO Olaf Berlien was optimistic that orders could pick up in the second half.
Revenue for the three months ending Dec. 31 declined 15% on a comparable basis and 11.8% on a nominal basis, to €828 million ($938M) from €939M ($1.06B) in the same quarter a year earlier. EBITDA before special items plunged 47% to €93M ($105M) from €174M ($197M), with EBITDA margins tumbling to 11.3% from 18.5%.
The decline reflected difficulties in all three business sectors — automotive, optical semiconductors, and digital systems — and was in line with the company's warning two weeks ago as linked above.
Berlien cited a number of factors, chief among them being significant deterioration in the auto market, international trade disputes, overstocking in the general lighting market, and a slowdown in the smartphone business.
Around half of Osram's business is with the automotive sector, where, as Berlien noted, China is the company's "most important market." But a monumental downturn there sorely affected Osram in the quarter.
"The weak growth in China clearly impacted us, especially the automotive industry," Berlien said in a phone call with analysts to discuss the financial results. "China reported the weakest quarter in car sales growth since 2005."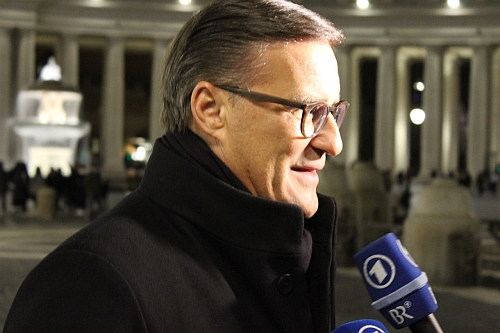 Osram's quarter dives, orders could pick up in second half
"Our medium and long term prospects are intact," said Osram CEO Berlien. Meanwhile, Osram has trimmed factory jobs in Germany, China, and Malaysia, including small reductions at its new Kulim plant. (Photo credit: Mark Halper.)
He also noted that carmakers in Europe are still adjusting to relatively new emissions test regulations under the Worldwide Harmonised Light Vehicle Test Procedure (WLTP), which is contributing to slower sales.
Osram cautioned in a press release that for all three business sectors, "the perspective for the upcoming quarters remains significantly restricted."
But Berlien nonetheless expressed optimism for the second half. Commenting on the auto sector, he told analysts, "As a result of the ongoing market and political uncertainties, visibility for the quarters ahead remain rather low."
While he said the company "remains cautious," Berlien added, "There are reasons to believe in a more optimistic order volume for the second half of 2019," noting that "the majority of our auto customers have indicated higher order volumes in 2019 compared to calendar year 2018."
Osram also continues to invest in new areas such as chips for helping to navigate cars, facial recognition chips for phones, lighting for farming applications, and what Berlien referred to as "digital ceiling" (a term that Cisco likes to use to describe lights tied into data networks) systems. The new areas include LED chips as well as VCSELs.
"Our medium- and long-term prospects are intact," Berlien told analysts. "We continue to evolve into a high-tech photonics company."
Berlien also revealed that the company has reduced its factory workforce not only in Regensburg, Germany as previously reported, but also in other locations, including its older Penang plant and to a lesser extent at its new Kulim site. It has also cut jobs at its Wuxi, China factory.
MARK HALPERis a contributing editor for LEDs Magazine, and an energy, technology, and business journalist (markhalper@aol.com).
*Updated Feb. 8, 2019 5:10 PM for additional location details.