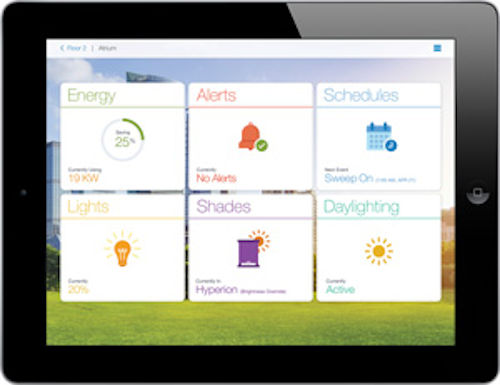 Based on reader popularity, articles on controlling LEDs have become more valuable than articles on LEDs and SSL products, although all are represented on our annual list.
Following tradition, LEDs Magazine presents our top 20 articles of the year based on you the reader — specifically the articles on our website that received the greatest number of reader visits during 2014. And 2014 marks a change from the past few years. LED-based replacement lamps are no longer atop the list, although they are still represented. But together, driver and LED controls topics garnered the most interest. Clearly, the complexity of solid-state lighting (SSL) systems has the community looking at the greater challenge of LED deployment. In any event, peruse the list and you will find a variety of topics represented.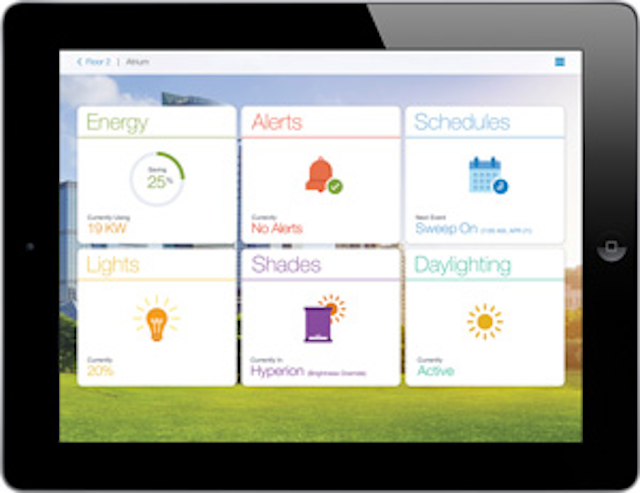 LEDs Magazine top 20 stories of 2014: Readers like drivers and controls news and features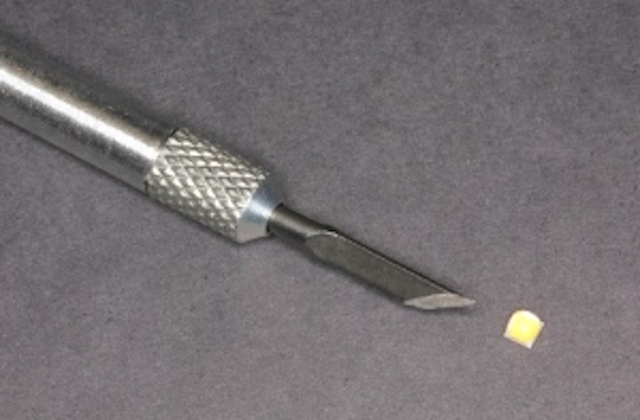 In fairness, our article that received the most reader interest last year covered a bit of everything related to SSL, although LED controls were a central theme. Indeed, the feature that covered LightFair International 2014 even had Apple planning to participate in the lighting control market. Still, retrofit lamps were well represented, although in many cases the control angle of the product was what stood out.
Packaged LEDs remained a popular topic in 2014, although the landscape changed considerably relative to prior years. Only Cree made regular news in the traditional high-power LED segment — including with the XLamp XB-H family. LED manufacturers announced far more mid-power devices in 2014, with chip-on-board (COB) LEDs following closely. Samsung kicked the year off at Strategies in Light previewing mid-power plans and a new flip-chip architecture. And the company quickly delivered the first products based on that platform.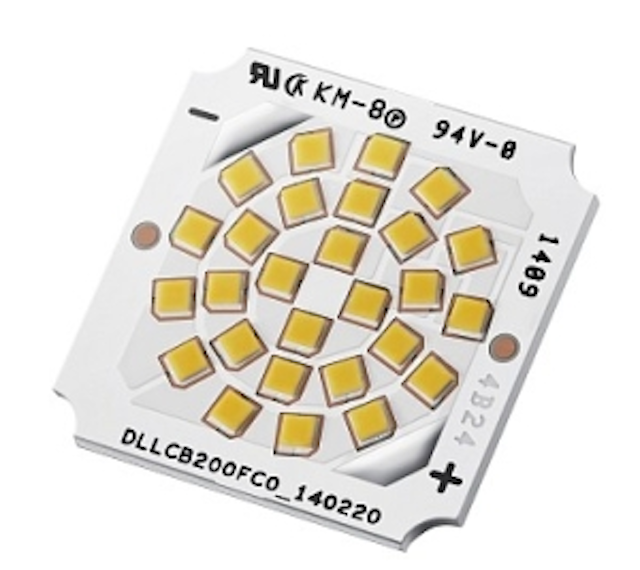 Back to drivers and LED controls, peruse our list and you will find articles on driver design, modular driver selection, and the use of DC-power-distribution schemes. In the network area, read about both standalone adaptive and networked system scenarios. And note one other theme that pervades our top 20 list: Better SSL light quality was perhaps the real central theme to 2014. Quality is apparent in better LEDs, better SSL product design, and better driver implementations. Enjoy!
Top 20 LEDs Magazine stories of 2014:
1.LEDs get more control options, innovation advances in SSL designs
The exhibit floor at LightFair International (LFI) 2014 indicated trends, some familiar and some new, in LED lighting: mobile devices as the interface of choice for smart lighting; in-store communication platforms based on LED lights; plastics used as light guides; and LED linear lights as replacements for fluorescent linear lighting.
2. Proper driver design eliminates LED light strobe flicker
LED driver architectures determine SSL flicker, but techniques that suppress ripple can prove cost effective and deliver comfortable LED-based lighting.
3. Philips Lighting demonstrates LED-based indoor location detection technology
A supermarket demonstration scenario at the EuroShop trade fair utilizes Philips Lighting indoor luminaires that transmit data to customer smartphones, thereby enhancing the shopping experience.
4. How do plug-and-play T8s stack up against ballast-bypass LED lamps?
This feature evaluates the photometric, electrical, and financial hurdles to retrofitting linear fluorescent lamps with LED-based tubes, including both plug-and-play products and tubes that require rewiring.
5. Samsung introduces flip-chip mid-and high-power LEDs and COB module
Samsung Electronics has introduced mid- and high-power LEDs built using a flip-chip architecture and is also using the new LEDs in a modular form factor that the company calls flip chip on module.
6. Driverless LED light engines deliver up to 93% efficiency and no perceptible flicker
This feature describes an AC-LED light engine that connects directly to the AC mains while delivering photometric and electrical performance similar to that achieved by DC-driven designs.
7. GaN on silicon: A breakthrough technology for LED lighting
With silicon-based LEDs overcoming issues such as lattice-mismatch and refractive-index problems, John Ellis, chief engineer at Plessey Semiconductors, predicts that the LED industry will move to take advantage of the lower-cost substrate used in the broad IC industry.
8. LEDs at LightFair: Cree, Luminus Devices, Philips Lumileds, and Samsung
LED manufacturers show innovations from nano-scale epitaxial advancements to LED architectural features based on color science in pursuing component designs that can advance SSL.
9. Properties of LED light can boost poultry production and profits
The energy-efficient, narrow-band emission of LED sources makes the lighting technology valuable in life science applications. This feature examines how solid-state lighting is being deployed in poultry-rearing applications to both reduce electrical expenses and boost production.
10. Cree launches autonomous controls technology for LED luminaire portfolio
Cree SmartCast technology relies on a wireless mesh network and automated configuration scheme to allow for simple and affordable installation of autonomous occupancy and daylight controls in commercial spaces.
11. LED advancements drive quality of light gains

12. Philips Lighting reveals Ethernet-powered SSL project at L+B

13. Simplifying the sophisticated: LED driver selection made easy

14. Cree announces next-generation LED retrofit lamps with legacy looks

15. Strategies Unlimited projects packaged LED market to hit $25.9B in 2018

16. GE Lighting unveils wireless Link LED lamp family and starter kit

17. Ephesus LED fixtures break into NFL at Phoenix football stadium

18. Philips plans spinout of Lumileds and automotive lighting business

19. Cree launches XB-H LED family tripling output in small footprint

20. Philips delivers brighter OLED panels, drives cost down

See what topped the LEDs Magazine list in 2013 and 2012!