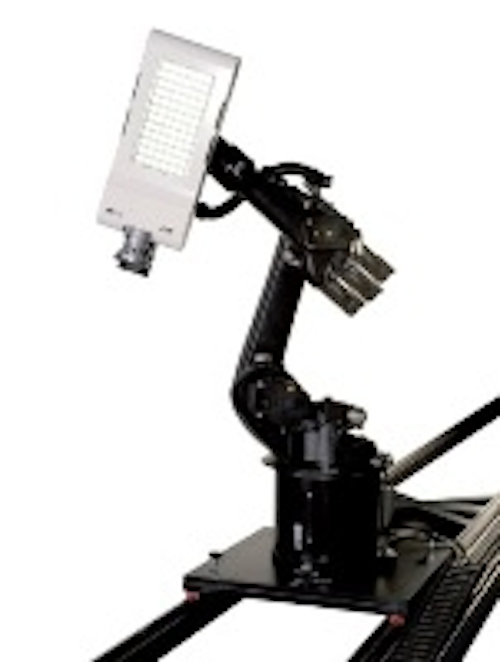 Lambda Research has announced that it is the exclusive distributor of the Opsira Robogonio optical test instrument that enables six-axis measurement of angular-dependent lighting parameters. Lambda will integrate its TracePro software, and other optical software tools, with the Robogonio to automate the design and analysis of illumination systems including LED-based lighting.
Opsira combined the words robot and goniometer in naming the test instrument. The design is based on an industrial robot that can precisely position a light source under test — ranging from a single LED to a light engine to a complete luminaire. The instrument was developed to capture angle-dependent photo and radiometric data.
TracePro is designed to speed the product development process and reduce time to market for lighting and illumination systems. The software can accept ray data produced by the Robogonio and deliver an optical analysis of a product at all phases of development.
"With Opsira's long-standing reputation for measurement quality and TracePro's reputation for accuracy, performance, and ease of use, these products combined provide a world-class optical systems design capability," said Edward Freniere, president of Lambda Research.
Lambda said that the combination can be utilized in both near- and far-field scenarios. Early on in a product development, engineers may need to characterize the near-field performance of an LED or light engine. Later the far-field analysis can document the performance of luminaires such as beam distribution of street lights.