LED business news: Philips financials, Lumitech and Seoul, Revolution and Rexel
Philips' 4Q financial reports indicates that LEDs comprise 48% of Philips Lighting sales, while Seoul licenses HCL technology from Lumitech and Revolution Lighting Technologies partners with Rexel Holdings.
Jan 26th, 2016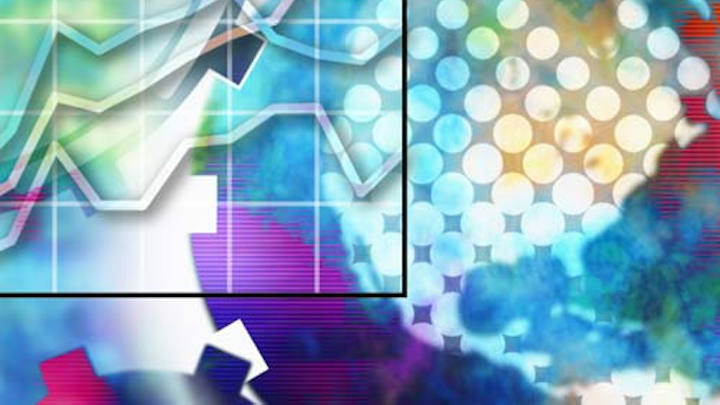 Philips' 4Q financial reports indicates that LEDs comprise 48% of Philips Lighting sales, while Seoul licenses HCL technology from Lumitech and Revolution Lighting Technologies partners with Rexel Holdings.
Royal Philips has released its financial report for the 4th quarter (4Q) of 2015 with relatively positive results for Philips Lighting even as technology advances erode pricing in the solid-state lighting (SSL) sector. In the LED-based human centric lighting (HCL) area, Seoul Semiconductor has licensed PI-LED technology from Lumitech and Seoul will presumably implement the tunable-white technology in its Acrich light engines. In a distribution agreement, Revolution Lighting Technologies has announced a partnership with Rexel Holdings USA to serve customers in the industrial, residential, and commercial markets.
Interested in more articles & announcements on LED business?
Philips Lighting
In the first LED business news story of the day, the final Philips report for 2015 was largely focused on programs that the company has put in place to reduce costs, which are delivering margin benefits faster than expected. Still, the company said Philips Lighting sales grew 26% with margins continuing to improve. In 4Q14, LED-based sales accounted for 37% of sales, and that number has jumped to 48% for 2015.
"The sustained strong performance of our LED business was encouraging, with both sales and margin increasing simultaneously despite significant technology-driven price erosion," said CEO Frans van Houten. "In the quarter, Lighting showcased its leadership in connected lighting by teaming up with companies including Cisco and SAP to address opportunities in the office and street lighting markets, respectively. We aim to further improve Lighting margins by driving growth and margin expansion in LED and maintaining high profitability in the declining conventional lamps market."
The company said it remains on track to divest the Philips Lighting business during the first half of this year as we have reported previously. That timeframe would seem to be tight given that the company said it is still exploring multiple options including an initial public offering (IPO) and a private sale. Mid-2015, the company had said an IPO might only include a minority interest in the company with Philips maintaining the majority of shares.
News about the divestiture of the Lumileds LED and automotive lighting business was buried deep in the financial report. As we reported just last week, the planned sale of Lumileds to Go Scale Capital has been abandoned due to undefined national security concerns of the Committee on Foreign Investment in the United States (CFIUS).
For now, Philips is not reporting Lumileds financials in its main results, but rather as discontinued operations. Lumileds EBITA (earnings before interest, taxes, and amortization) dropped from EUR 44 million ($47.7 million) in 4Q14 to EUR 12 million ($13 million) in 2015. Philips said the decrease was due to lower margins and investment in growth initiatives. Indeed, Lumileds increased its workforce by 442 employees year over year.
Seoul Semiconductor and Lumitech
Moving to HCL news, Lumitech has pursued tunable lighting for a decade or more, filing numerous patents on the PI-LED technology. The technology was first publicly demonstrated at Light+Building in 2010 in conjunction with some Zumtobel business units. The PI-LED platform uses a mix of red, green, and blue (RGB) LEDs to deliver white light with the green LED using a phosphor-conversion approach.
Now in a new LED business deal, Seoul Semiconductor will have global rights to sell components based on the PI-LED technology that can deliver white light over the range of 2500K–7000K CCT with high CRI. By "components," we presume that means light engines, as Seoul implied that it would combine its Bluetooth remote-control technology and tunable light engines.
"This license agreement with Seoul Semiconductor, a profound and innovative leader in the world of LED, marks another license for our PI-LED technology," said Lumitech CEO Stefan Tasch. "This, again, is evidence of the strength of the PI-LED patent family as well as the recognition of PI-LED technology as the premium technology in the human-centric lighting sector. We are delighted that we have successfully reached this agreement with Seoul Semiconductor, an agreement that will further help the human-centric lighting market to grow."
Revolution and Revel
In the distribution space, meanwhile, Rexel Holdings USA will now offer LED-based lighting products from Revolution Lighting Technologies. Revel business units including Rexel, Rexel Energy Solutions, Gexpro, Platt, and Capitol Light will all offer the Revolution products.
"We are pleased to partner with Rexel Holdings USA to offer the highest-quality LED lighting solutions for its customers, including extensive electrical contractors and energy services companies (ESCOs)," said Vincent Alonzi, group president of Revolution Lighting Technologies. "Revolution Lighting's Thin Panel fixtures and line of tubes including Uni-Fit T5 LED Tube have been ordered by its energy division, Rexel Energy Solutions, that will offer its customers the most visible, positive energy efficiency impact."