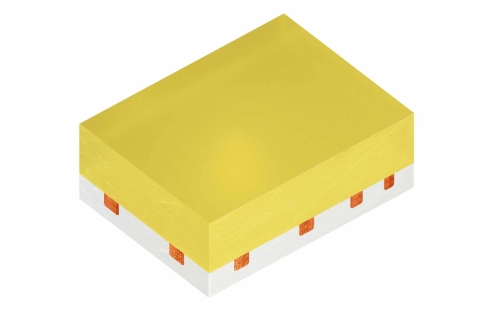 LightFair International 2015 delivered a relatively small number of new packaged-LED announcements, although LED manufacturers shed substantial new light on upcoming trends in the component space and the impact on SSL products.
All of the major packaged LED manufacturers were present at LightFair International (LFI), with Everlight Electronics, Samsung Electronics, Osram Opto Semiconductors, Luminus, and Cree all hosting demonstrations that point toward future LED trends. Apparently, broad adoption of chip-scale packages (CSP) will wait for next year, although high-density and –intensity package architectures will be very important in the shorter term, as will package architectures that deliver new beam distributions for solid-state lighting (SSL) applications.
Osram Opto Semiconductors
The packaged LED announcements and demonstrations at LFI were generally tuned to specific applications as is increasingly the case in the technology sector for LEDs that target general illumination. For example, Osram announced the new Duris S 2 mid-power LED designed for applications such as LED retrofit tubes for fluorescent replacement and for other shallow, ceiling-mount linear fixtures. The new LED measures 2×1.6 mm — the smallest packaged LED in the Duris family.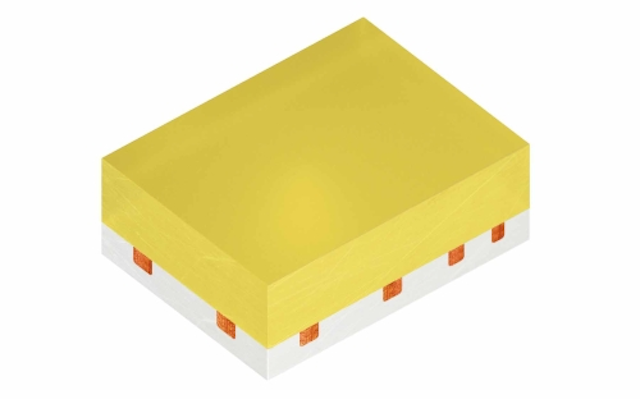 Packaged LED news at LFI: Luminus, Osram, Samsung, and Everlight
Osram uses what it calls a volumetric phosphor technology in manufacturing the Duris S 2. The phosphor is mixed into a three-dimensional silicone encapsulant atop an epoxy-molded-compound (EMC) package/substrate. The result is a packaged LED that emits from the four sides of the device as well as from the top surface, creating a wider beam pattern for the targeted application. Such an emission pattern enables more-shallow designs in linear luminaires designed for flush-mount or recessed mounting.
Osram also said the new architecture delivers better lifetime based on the EMC substrate and the encapsulation that serve to mitigate thermal issues. Referring to the EMC and new lead-frame material, Tony Tam, project manager at Osram, said, "Thanks to this material the Duris S 2 has a longer life of up to 50,000 hours." Some other Duris LEDs have 35,000-hour rated lifetimes. Moreover, the new packaged LEDs can be driven at current levels to 150 mA, enabling SSL designs to use fewer LEDs while maintaining high efficacy — typical efficacy is 160 lm/W.
Osram also featured its LEDs designed for horticultural applications in its exhibit alongside a prototype horticultural lighting product and a recent horticultural-targeted fixture from Osram Sylvania. We covered those LEDs in a recent feature. Moreover, those 730-nm Oslon LEDs were recognized at the exhibition with a LightFair Technical Innovation Award.

CSP LED uptake
Going into LFI, we were anxious to see what, if any, progress companies had made in CSP LEDs. One of the Strategies in Light (SIL) 2015 keynote speeches from Lumileds back in February focused on CSP as the key enabler of lower-cost and higher-performance SSL products moving forward. Moreover, CSP technology was a contentious subject in one SIL session.

The night before the LFI exhibits opened, Samsung held a press conference and executive vice president Jacob Tarn also positioned CSP technology as a key enabler of further efficacy gains and ultimately lower system cost. Tarn was bold throughout his presentation, asserting that Samsung alone was capable of a number of packaged-LED innovations including gallium-nitride-on-silicon (GaN-on-Si) LEDs along with true CSP devices. About silicon substrates, Tarn said, "Samsung is the only company in the word to be capable of 8-in. GaN-on-Si," and added that such devices will come in 2016, probably based on CSP technology.
Still, despite Tarn's boasts on CSP, and the company's long CSP experience in the broader semiconductor industry, he said volume production of sapphire-based CSP product would come late this year at the earliest. He said Samsung had already shipped CSP-based LEDs into display backlight application and claimed that by shipping late this year the company would be first to commercialize CSP LEDs for general illumination.
Tarn's claims led us to ask him specifically about Lumileds. In the SIL keynote mentioned above, Lumileds' senior vice president of research and development Jy Bhardwaj said the company shipped more than a quarter-billion CSP LEDs in 2014. Samsung's Tarn argued, however, that the Lumileds products weren't true CSP devices although he did not define what must be a subtle perceived difference. We will follow up on that difference of opinion.
Everlight Electronics
Meanwhile, Ewing Liu, head of lighting marketing at Everlight, took a slightly more rational approach when discussing the CSP sector. Everlight is truly a packaging specialist, buying LED chips from third parties such as Epistar. Liu said Everlight can deliver CSP LEDs today, but that few customers have the high-precision printed-circuit-board (PCB) manufacturing capability to use the LEDs. He said some auto makers can work with the LEDs, but Liu expects the general-lighting industry to delay uptake until at least 2016. Of course, Lumileds has asserted from day one that many lighting customers would buy CSP LEDs in so-called level-2 or modular light engine form with Lumileds assembling the PCBs.

Everlight showed a number of other recent LED developments at LFI. For example, the EAHE 5630 mid-power LED achieves 187 lm/W at 0.2W and is designed for linear applications such as LED T8 tubes. The EAHP 3030 mid-power LEDs can operate to 1W and are offered in CCT options as low as 2200K for halogen replacement. Everlight also has some impressive UV LEDs, although Liu said the company is still working to boost power output and lifetime on those LEDs.
Luminus Devices
Moving to chip-on-board (COB) LEDs, Luminus (formerly Luminus Devices before being acquired by China-based Sanan last year) announced what it calls an "ultra high density" COB in a strategy that mirrors many of Cree's announcements in the past year. The XH Series includes products with light-emitting surface (LES) diameter ranging from 6 to 14 mm. The concept is that more lumens from a smaller LES enables better beam control and greater center beam candle power (CBCP) — especially important attributes in directional products.
"The high lumen density of our XH series is enabling our customers to replace metal halide by taking advantage of our high quality of light and shaping the beam into narrow spots with high CBCP, while still maintaining small form factors in their bulb and luminaire designs," said David Davito, product marketing director at Luminus. "This results in more attractive retail displays where spotlights with more punch will draw the consumers' eyes to targeted garments and merchandise, while also reducing energy bills, of course."
Luminus said a 6-mm XH packaged LED can deliver 1500 lm at 3000K and 80 CRI, and CBCP of more than 30,000 cd in an 8° beam. Moreover, the company will offer the LEDs with the 95-CRI option that it calls AccuWhite, which delivers white-point performance below the blackbody curve for what many experts think consumers prefer in white rendering. The AccuWhite technology was demonstrated at LFI last year.

Cree shrinks directional lighting
Finally, we will mention a couple of Cree demonstrations that were based on new packaged LED technology that the company announced the week prior to LFI. The company showed a small track head that was only 9 mm in diameter that was delivering the equivalent output of a 20W halogen track head with a 30-mm diameter.
The company also demonstrated the color-rendering capabilities of the new TrueWhite array with a side-by-side comparison relative to 90-CRI, phosphor-converted LEDs, and to legacy ceramic metal halide (CMH) lamps. The TrueWhite example matched the color rendering of the other demonstrations but offers a significant efficacy advantage.