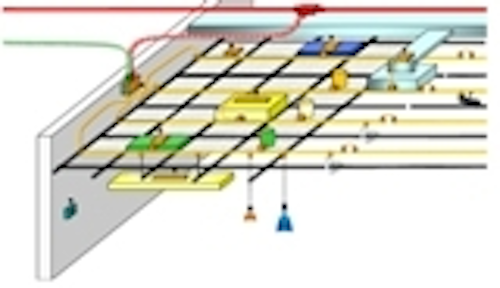 Many opportunities to save energy exist in the commercial building environment. Besides the offer of high efficacy, extended operating life and reduced maintenance, significantly reduced power consumption favors the eventual conversion of most lighting uses to solid-state sources, most particularly LEDs. To underscore this contention, after three years of relatively slow growth, the market use of LEDs has virtually exploded into double-digit growth in the past two years, particularly in fixed position applications like architectural lighting.
The U.S. Department of Energy estimates that if LEDs become standard technology in indoor white-light niche market applications, 108 TWh of electricity could be saved per year, which is equivalent to 1.1% of total annual primary energy consumption and 13% of electrical energy consumption for lighting in the U.S. in 2007 [1].
However, one of the subtle obstacles facing LEDs, despite their otherwise compelling benefits, is that driver circuits for these devices must include power conversion capability to transform alternating-current (AC) branch distribution voltages (typically 277 V AC) to low-voltage direct-current (DC) power. While this process is fairly simple, it adds cost and can reduce the otherwise extraordinary power conversion efficiency of the LEDs themselves. It is like putting a brick wall in front of each device or light engine. Given today's typical building AC power distribution infrastructure, there is not much choice.
+++++++
This article was published in the January/February 2009 issue of LEDs Magazine.
To read the full version of this article, please visit our Magazine page, where you can download FREE electronic PDF versions of all issues of LEDs Magazine.
You can also request a print copy of LEDs Magazine (available by paid subscription) and sign up for our free weekly email newsletter.