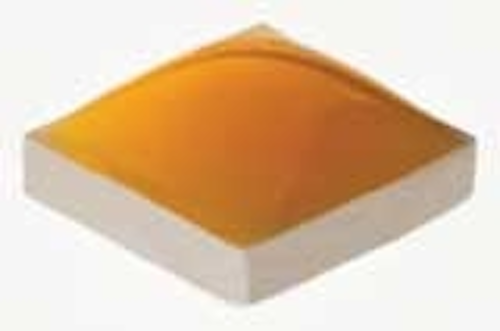 +++++
This article was published in the July/August 2013 issue of LEDs Magazine.
View the Table of Contents and download the PDF file of the complete July/August 2013 issue, or view the E-zine version in your browser.
+++++
The LED Show, scheduled for August 13–15, 2013, in Las Vegas, NV, will offer an inside look at the solid-state lighting (SSL) industry starting from the LED component level and covering elements of indoor and outdoor lighting systems and design guidelines. The sessions on the latest in LED components should be lively as the speakers come from companies with significantly different viewpoints on where components for SSL are headed. A session on industry regulatory and standards issues will be a must-see with the ongoing changes in that landscape. There will be plenty more to learn in the sessions, and what is expected to be the busiest exhibit floor yet for the event.
A pre-conference workshop, conference sessions, and exhibits are the cornerstones of The LED Show. The workshop will take place on August 13 and will focus on SSL retrofits. Leading lighting designers will present and a panel discussion will include lighting consultants and executives from lighting manufacturers. See the full list on the conference website (theledshow.com/conference.html). The main sessions and exhibits will take place over two packed days, August 14–15.
LED component update

Kicking off the conference sessions on Wednesday morning, executives from Philips Lumileds, Nichia, and Cree will discuss the latest advancements in LED chips. The session will be compelling for both SSL product developers and lighting specifiers who need to understand the light-source technology in finished lamps and fixtures.
The LED component segment is rapidly evolving, yet the jury is out as to which advancements will have the greatest impact on the lighting industry. And that area of uncertainty is what will make the session especially interesting because the participants surely have different agendas.
Paul Scheidt, product marketing manager at Cree, plans to discuss the component trends that Cree believes have staying power. For instance, Scheidt said that traditional high-power LEDs that operate at low voltage and high current have been the only technology proven consistently successful in the SSL industry. Scheidt said, "There is always a new technology trend that's considered the magic bullet to enable mass LED adoption."
When pressed, Scheidt said examples of trends include remote phosphor, AC LEDs, and mid-power LEDs. Many are used but often in limited volume relative to mainstream high-power LEDs. He added that multi-emitter, high-voltage, low-current LEDs are an example of one trend that might have lasting value.
The mid-power trend is an especially hot one right now; however, will it have staying power? Scheidt said, "I see the long-term reliability of those parts being their disadvantage." Cree has announced mid-power LEDs recently (Fig. 1) but is using what it believes is a more reliable ceramic package relative to the lower-cost plastic packages used by most vendors.
Plastic packages

Nichia will clearly take issue with that line of thinking. The company has been at the forefront of the movement to use low- and-mid-power LEDs in general lighting products. The company offering the Nichia 757 LED (Fig. 2) in a plastic package has led the industry in reducing component costs. At Strategies in Light earlier this year, Strategies Unlimited analyst Ella Shum said that Nichia drove component prices under $2/klm [dollars per kilo lumen — a benchmark figure tracked by the US Department of Energy (DOE)] by the end of 2012. In contrast, the average price for LEDs in 2012 was $3.45/klm, and high-end, high-power LEDs certainly sell for more.
Authors update: We incorrectly made the statement in the original article above that the Nichia 757 LED uses a plastic package. Actually Nichia said that the LED uses a ceramic composite package. The company won't provide details of that package, but said that the package is key to enabling higher drive current and long life for the LEDs.
Erik Swenson, manager of LED sales at Nichia, said LED component pricing remains the largest barrier to broader LED adoption. Nichia, and others with low- and mid-power LEDs, leverages the scale and manufacturing expertise it has gained in manufacturing plastic-packaged LEDs for the TV and display backlighting industry that has by far consumed the most white, phosphor-converted LEDs of any application segment to date.
Swenson said that Nichia has brought "superior luminous density and quality" to low-cost, lower-power LEDs for general lighting. He added that the SSL industry is coming full circle, returning to lower-power LEDs, and that the industry should be "dancing with the one that brought ya," presumably implying both the leadership position Nichia has in global LED sales and the fact that the low-power LEDs were the first truly high-volume market for LED manufacturers.
Up the food chain

Philips Lumileds, meanwhile, will likely eschew the debate over mid-power LEDs. The company has ramped its participation in mid-power LEDs (Fig. 3) recently and even introduced its first low-power LEDs for the lighting market. At Lightfair, CEO Pierre Yves Lesaicherre said that there is a definite demand for mid-power devices among customers. He said that the devices could produce good beam spreads and can serve cost-sensitive markets and applications, while also insisting that high-power LEDs have a very bright future.
Chad Stalker, regional marketing manager for the Americas at Lumileds, will present at The LED Show. Stalker said he will focus on one of the questions that he hears most often from customers: "Can LEDs continue to improve at the rate that they are now?" The answer will likely be yes, but the improvements may take place beyond the individual component level.
Stalker said that LED manufacturers must perform a balancing act, using as many of the LED die from a production run as possible to minimize component cost while meeting performance expectations that are most easily satisfied by only selling what he called the "upper bins." The answer may lie in a move to more sub-assemblies or modules that combine LEDs across the production run and that deliver performance and efficacy without high cost.
Standards and regulations

Meanwhile, another session that will have broad applicability across both the product-developer and lighting-specifier spaces is entitled "SSL standards & certifications." Speakers from CSA, UL, and TUV SUD will participate. The topic area is critical because assurance of SSL product safety and performance is rooted in such specifications. Moreover, programs such as Energy Star are critical in the mass adoption of LED-based lighting.
One program that is critical to success for SSL products is the DesignLights Consortium (DLC) Qualified Products List. Utilities and others use that list almost as an approved vendors and products list.
Jason Chesley, sales manager for energy efficiency at certification body TUV, will cover the DLC program in detail because he said, "DLC is the hottest program out there for rebates on commercial SSL projects." Chesley said that D&R International, a consultancy that runs multiple lighting industry programs such as the DOE Lighting Facts Label program, has done an excellent job administering the program. He said, "The DLC model is what every energy-efficiency program around the world should strive to emulate." Note that Marci Sanders of D&R will also present an update on Lighting Facts in a different session at the show (Fig. 4).
Attendees won't solely learn about US programs, either. For example, Glen Tubrett, director at CSA Group, will discuss both Canadian standards for SSL and the need for manufacturers to have a global outlook on regulatory and standards issues. In particular, Tubrett said he will discuss ongoing work in Canada to harmonize standards with the UL standards in the US. But he will also discuss IEC standards that are promulgated in Europe and the trend toward globalizing the function of certification bodies.
One set of standards being driven by the lighting industry, the Zhaga Consortium books for interchangeable modular LED light engines, has a decidedly global scope. UL will address the progress of Zhaga in its presentation. UL recently announced that it has been certified to perform testing to Books 4, 7, and 8 (ledsmagazine.com/news/10/6/12).
The LED Show exhibits

Attendees will clearly have an outstanding educational opportunity in the conference at The LED Show. Indeed, we've covered a small segment of the two-day program. Still, the exhibits will prove equally valuable to attendees. As we went to press, the exhibitor count was approaching 90 with representation from every major region around the world.
The event will also include plenty of networking opportunities for industry professionals. There will be delegate lunches and coffee breaks in the exhibit area. Moreover, a networking evening reception will be the hot spot in Vegas on Wednesday evening once the sessions end.