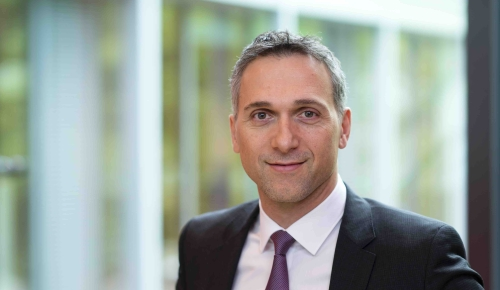 CEO Eric Rondolat reverses his outlook from three months ago, while Signify's second-quarter results fall. There are bright spots, though, as lighting's transition fights on.
The business of transitioning from conventional to IoT lighting continues to be a tricky one, as Signify said that sales will not grow this year after reporting a 3.4% drop in revenue for the second quarter ended June 30, to €1.54 billion, and a 60% fall in net income, to €29 million.
Interested in articles & announcements on LED and lighting business news?
"Given the slow start to the year and as we expect ongoing challenging market conditions, we have decided to revise our sales outlook for the year," said CEO Eric Rondolat. "We expect our sales growth performance to improve in the second half, but this will not be enough to deliver positive comparable sales growth for the full year."
That outlook reversed Signify's expectations from three months ago, when, after reporting a first quarter decline in sales and earnings, Rondolat noted that as the company continues to cut costs, "we also aim to deliver positive comparable sales growth for the full year on the basis of a strong second half."
The ongoing corporate-wide efficiency measures have included layoffs. The company's headcount now stands at 30,097, compared to 34,545 in the second quarter of 2017.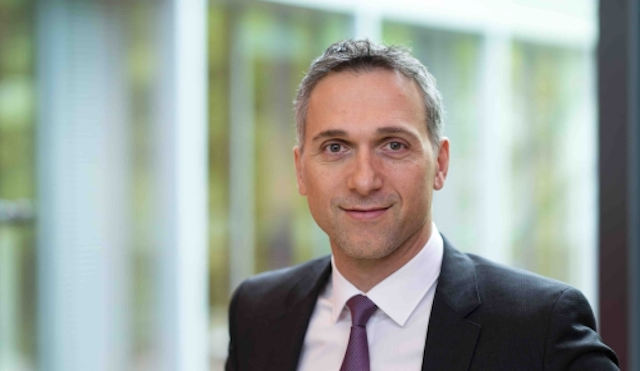 Signify: Sales will not grow this year
CEO Eric Rondolat said sales will improve in the second half but not enough to equal positive comparable growth for the year. (Photo credit: Signify.)
But despite the ongoing cost actions, which Signify said will continue to improve EBITA margins and cash flow, various factors including difficulty in the residential market are now stymieing comparable sales growth for the world's largest lighting company.
"Performance in the second quarter reflects the weak performance in Home, more challenging market and competitive dynamics in some geographies as well as global scarcity in certain electronic components," said Signify, known as Philips Lighting until it changed its name on May 16.
A lot the trouble relates to the home segment, which sells the Philips' Hue smart lighting line (Signify still uses the Philips brand) that allows users to dial up different light settings including color and CCT, and to use smartphone and other Internet-connected controls.
"Sales amounted to €89 million, a decrease of 5.9% on a comparable basis due to the protracted effects of high inventory levels in US retail at the end of last year, which have now returned to more normalized levels," Signify said. The earnings report for Home was also grim: EBITA margin fell to a negative 27.9% from an already negative 6%, and the group lost €29 million on an income from operations (EBIT) basis, down from the €7 million in income it reported in the same quarter a year ago.
The professional group, which sells lighting and services to commercial and government buyers and is the company's largest group, grew by 3.6% on a comparable sales basis, to €652 million, Signify said. The group's EBITA margin nudged up to 8.4% from 7.7% in the same quarter a year ago, and its EBITA also grew, from €28 million to €29 million of EBIT, or from €3 million to €8 million on an "income from operations" perspective (EBIT).
Profits in "LED" — the group that sells LED bulbs, tubes, drivers, and modules to consumer and commercial users — declined slightly, in part due to competitive pricing pressures. While LED sales volume was flat compared to the same quarter a year ago, actual profits slipped 6.7%, and LED's adjusted EBITA was €47 million, down by €3 million from the same quarter a year ago. However, the EBITA margin improved marginally from 10.5% to 10.6%, helped by what the company called "procurement savings and lower indirect costs." On a positive note, the company said, "[P]rice erosion is slowing down."
Conventional, non-LED lamps — a business that is not a factor at newer, LED-only companies — continued to weigh down results, as sales fell 21.8% to €351 million, and income from operations tumbled 24% to €72 million.
Like the lighting industry as a whole, Signify is struggling financially to shift from the century-old business model of selling bulbs and luminaires. That approach is outdated in the modern LED lighting era, in which light sources last for purported decades and thus undermine new and replacement sales.
In its place, lighting companies are trying to treat lights and the lighting infrastructure as intelligent, Internet-connected networks that not only give users rich digital control over lights, but also collect data that everyone — from cities to commercial offices to retailers — uses to gain valuable operational and sales insights. Intelligent lighting is expected to help improve highway traffic flow, find parking spaces, monitor air quality, spot crime, ping in-store shoppers with tailored sales offers, help property managers detect underutilized space, and much more.
Signify continues to land a number of impressive jobs showcasing its IoT and modern technology acumen. For example, it has outfitted a small Dutch residential development with street lighting that helps bats as well as people, is installing outdoor lighting designed to protect the view of night skies in the Canary Islands (watch for LEDs Magazine's upcoming story), and lit many of Russia's World Cup soccer stadiums, among many other examples. It has also rolled out an overarching data-oriented, IoT lighting brand called Interact.
But the transition in general is proving to be a costly one for many companies. Osram, the world's second-largest lighting company, earlier this year lowered its sales forecast for the fiscal year that ends this Sept. 30. At the time, it cited "the muted course of business in the first half of fiscal year 2018," among other factors.
Osram is scheduled to report its third-quarter financial results on Aug. 1.
MARK HALPERis a contributing editor for LEDs Magazine, and an energy, technology, and business journalist (markhalper@aol.com).