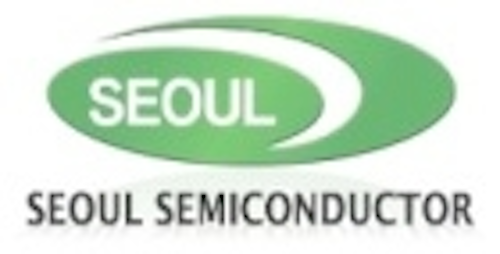 Title:
AC LEDs: Perception vs. Reality
Date: Thursday, November 14, 2013
Time: 11:00 AM EST / 10:00 AM CST / 8:00 AM PST / 4:00 PM GMT
Presenter: Dave Neal, director of applications engineering, Seoul Semiconductor
Register for this Webcast now!
Overview:
A free informative webinar presented by Dave Neal, director of applications engineering for Seoul Semiconductor, focused on AC LED technology. While AC LEDs have been gaining a quiet following in major lighting manufacturers, many lighting designers are still clinging to negative beliefs and outdated misconceptions from the early days of LEDs. Seoul Semiconductor squashes some of the existing myths of AC powered LEDs and demonstrates the strong performance of today's advanced AC LED systems.
Register for this Webcast now!
+++++
SPONSOR
+++++
About Seoul Semiconductor
Seoul Semiconductor manufactures and packages a wide selection of light-emitting diodes (LEDs) for the automotive, general illumination/lighting, appliance, signage, and backlighting markets. The company is the world's fifth largest LED supplier, holding more than 10,000 patents globally, while offering a wide range of LED technology and production capacity in areas such as "nPola," deep-UV LEDs, "Acrich," the world's first commercially produced AC LED, and "Acrich MJT - Multi-Junction Technology," a proprietary family of high-voltage LEDs.
The company's broad product portfolio includes a wide array of package and device choices such as AC driven LEDs, high-brightness LEDs, mid-power LEDs, side-view LEDs, through-hole type LED lamps, custom displays, and sensors.
The company is vertically integrated from epitaxial growth and chip manufacture in its fully owned subsidiary, Seoul Optodevice, through packaged LEDs and LED modules in three Seoul Semiconductor manufacturing facilities. Seoul Optodevice also manufactures a wide range of unique deep-UV wavelength devices. The packaged LEDs and LED modules are available in North America through Avnet Electronics, Digi-Key Corporation, and Mouser Electronics.
For more information, visit www.seoulsemicon.com.
Register for this Webcast now!
+++++
SPEAKER
+++++
Dave Neal is a director of applications engineering for Seoul Semiconductor, leading applications efforts in the North American general illumination customer base. Dave has more than 20 years of experience in engineering design and applications support in the semiconductor industry. He has been working in the LED and solid-state lighting industry since 2001. Prior to joining Seoul Semiconductor North America, he held design, application and management positions at Avnet Electronics Marketing, Lockheed Martin and GE. Dave holds a Bachelor of Science in Electrical Engineering degree from The University of Massachusetts and is a member of the IEEE and the Illuminating Engineering Society.