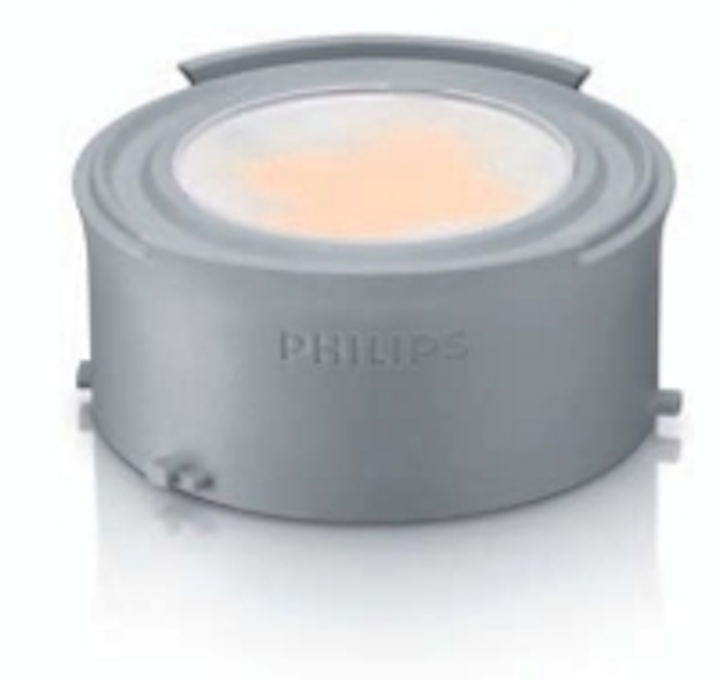 +++++
This article was published in the February 2013 issue of LEDs Magazine.
View the Table of Contents and download the PDF file of the complete February 2013 issue, or view the E-zine version in your browser.
+++++
A modular approach to LED-based luminaire design offers a number of benefits to product manufacturers including fast time to market, lower upfront engineering costs, and the ability to offer luminaires that can be serviced or upgraded in the field. Modular solid-state lighting (SSL) components enable custom luminaire design based on combinations of off-the-shelf LED light engines, module holders/brackets, drivers, optics, and other elements. The downside of modules can be less flexibility in absolutely matching a luminaire design to an application and slightly higher bill-of-materials cost relative to full custom designs. Still, modules offer benefits that will clearly make the technology a lasting part of the ongoing transition of the lighting market to SSL technology. The benefits of modular luminaire design (www.ledsmagazine.com/features/8/11/11) apply in the product development process whether the components at hand are proprietary designs or based on an evolving industry standard such as one of the Zhaga Books (www.ledsmagazine.com/features/9/7/15). This compilation includes both proprietary modular products and ones built to the new Zhaga standards that allow for interoperability of light engines, drivers, optics, and other components from multiple vendors.
Fortimo LED TDLM family by Philips
The Fortimo LED Twistable downlight module (TDLM) is a simple to install and easy to maintain modular LED light. This module is available in two color temperatures, 3000K and 4000K, includes a choice of two holders, and has a CRI of 80.The family also includes a number of different lumen-output options, such as a 1100-lm product that's compliant with Zhaga Book 2: Socketable downlight engine. The term socketable, or twistable in the Philips product name, implies that you can mount the light engine into a bracket without the use of tools. Philips also offers a 2000-lm version that at present isn't Zhaga compliant.
LMH2 LED modules by Cree
The proprietary Cree LMH2 LED module family delivers 95 lm/W, has a CRI of 90, and comes in color temperatures of 2700K, 3000K, 3500K, and 4000K. The module comes in either a flat lens or dome lens. Since the light source and power supply are separate, the LMH2 can be mounted and wired in a variety of different configurations. Cree recently established a Driver Compatibility Program that established approved drivers for CREE SSL modules and the LMH2 module family is initially the basis for the program (p. 21).
PrevaLED Core family by Osram
The PrevaLED Core family of light engines are compliant with Zhaga Book 3: Round light emitting surface 9mm – 23mm that is targeted at spot light applications and requires separate control gear. PrevaLED modules offer a CRI of 93. The modules feature chip-on-board (COB) technology to deliver uniform light emission across the surface. The family features a number of products with a variety of wattages from 10W to 31W, and color temperatures that include 2700K, 3000K, 3500K, and 4000K. The highest efficacy in the family is 108 lm/W.
LED P3LED Recessed Series by Cooper
The Iris P3LED LED Recessed Series by Cooper is a Zhaga book 3 compliant series of luminaires that feature interchangeable optics -- the first luminaire that was certified to a Zhaga Book. Because Zhaga specifications include thermal, electrical, mechanical, and optical interfaces, luminaires must meet the specifications just as light engines must. The series features a minimum CRI of 80, a color temperature of 3000K, and are designed to last 50,000 hours. The series includes a variety of recessed luminaires, including downlights, accents, wall wash and lens products.
Infusion LED modules by GE Lighting
GE Lighting's Infusion LED modules offer a large range of lumen packages, which range from 850 lm to 4,500 lm. The modules are designed for compatibility with Zhaga Book 5: Socketable engine with separate gear, although the modules aren't yet on Zhaga's list of certified products. The series includes six modules, and uses a twist-fit installation/replacement method, allowing the entire module to be removed in seconds. The series includes color temperature options of 2700K, 3000K, and 4000K, with a CRI of 90.
XSM 80 series LED modules by Xicato
The proprietary XSM 80 series of LED modules by Xicato rely on remote- or cold-phosphor technology to provide white light. The round modules combine blue LEDs with secondary optics coated in phosphor and Xicato says that technology delivers superior color quality. The spot-light series features LED lighting with a color temperature range of 2700K, 3000K, 3500K, and 4000K, and a CRI of 80. The efficacy for each module is above 67 lm/W, with the highest being 96 lm/W.
TECOH CFx by Megaman
The TECOH CFx twist-lock LED modules are designed in compliance with the Zhaga Book 2 specification. These modules use a multi-chip white LED array and feature a lambertian output. Because of the twist-lock design, the light engines enable luminaires that can be retained and upgraded as opposed to being replaced in the field. The modules feature a CRI of 80, and come in color temperatures of 2800K or 4000K.
7100/d1/d2-GR light engine holders by A.A.G. Stucchi
These Zhaga Book 2 compliant holders by A.A.G. Stucchi are designed to hold a Book 2-compliant modular light engine – a socketable LED light engine with integrated electronic control gear. The holder enables light engines to be installed and swapped out if needed.
Z020C2 by Lustrous
The Z020C2 is a Zhaga Book 3 compliant spotlight module designed for commercial lighting. These modules have a CRI of 90, and are meant to showcase products on the retail floor. The company was the first in the Asian region to win Zhaga certification based on testing by UL.
PHJ65d-1/d-2 light engine holders by BJB GmbH
The Zhaga Book 2-compliant holders work with LED light engines with 100-VAC through 120-VAC power requirements. This holder features a closed form to reduce the penetration of dust and dirt into the luminaire.
Reflex Easy by iGuzzini
The Reflex Easy family of LED luminaires are modular recessed fixtures that are designed to serve several different applications. The Reflex Easy family, which is Zhaga Book 2 compliant, includes a wall washer luminaire, a circular spotlight, and a square design. The luminaires come with a variety of wattages for applications as well, from 14W to 44W.
Helieon by Molex
Description: The proprietary Helieon family of LED modules from Molex (developed in partnership with Bridgelux) features a wide variety of products, with varying beam angles, base types, lumen outputs, CRI's that are all 80 or above, and color temperatures of 2700K, 3000K, 3500K, and 4100K. The versatile family is designed to serve across a wide variety of applications.
LMR2 LED modules by Cree
The proprietary Cree LMR2 LED module family features a CRI of 90, color temperatures of 2700K, 3000K, 3500K, and 4000K, and comes with integrated driver electronics, optics, and core thermals. The modules also include an optional heat sink and support dimming down to 5%. The modules are designed for applications in non-directional lighting, directional lighting, downlighting, or exterior area lighting.
SynJet ZFlow 87 Spot LED Cooler by Nuventix
Zhaga Books define a thermal interface to a light engine as well as electrical, optical, and mechanical interfaces, and Nuventix has designed a number of its SynJet-based, active-cooling devices for Zhaga-based luminaire designs. The ZFlow 87 Spotlight LED cooler is 87-mm in diameter and designed for use with Book 3 light engines. The 47W thermal-load version is pictured. Moreover the ZFlow 75 34W version is used in the Cooper Lighting P3LED luminaire.
FORTIMO LED SLM 3000 family by Philips
The Fortimo LED Spotlight Module (SLM) 3000 family is designed to illuminate merchandise and attract customers in a retail environment. The family features lamps and drivers with a high CRI and tight color consistency. The products include COB LED technology, which helps the system offer performance of more than 100 lm/W. The family is compliant with Zhaga Book 3 for spot-light applications.
XLM 80 Series LED modules by Xicato
The XLM 80 series of linear rectangular modules by Xicato target linear lighting applications. Like the XSM 80 series, the products use remote-phosphor technology. Family members deliver 3000-4000 lm and range in color temperature from 3000K to 4000K. The mainstream products have a CRI of 80, although the specialty Artist series comes with a CRI of 90.
S-Class street lighting module by Carclo
Modular light engines comes in many form factors – driven in part by application – and this new S-Class module from Carclo is designed specifically for street-lighting applications. Carclo is an optics specialists and this is the company's first complete light-engine offering. The S-Class is a proprietary design but still includes the thermal, optical, and electronic elements that can accelerate the luminaire development cycle. Carclo views the entry into the light-engine business in part as a way to provide customers easier access to its optics.
SynJet ZFlow 65 Cooler and CoolTwist Heatsink by Nuventix
The SynJet ZFlow 65 Cooler and CoolTwist Heatsink is designed for Book 2 applications and light engines such as the Philips Lighting Fortimo TDLM module targeting downlights. Nuventix offers the product in a range of sizes with the capability of handling thermal loads as high as 48W. The 40W unit pictured is 95-mm in diameter and generates less than 28 dBA in acoustic noise.
EdiLex Spot Light Module by Edison-Opto
With the EdiLex Spot Light Module (SLM) Edison-Opto turned to a COB LED array that it says provides a uniform plane of light across the light emitting surface. The design uses the company's EdiPower II components that come in versions ranging from 8-25W. That enables Edison-Opto to offer light engines that output 800, 2000, and 3000 lm. The company says that the product supports spot- and flood-light applications via reflectors that if offers in 25°, 35°, and 60° beam widths.
Linear TALEXXengine Stark LLE by Tridonic
Tridonic offers light engines in a variety of form factors including the TALEXXengine Stark Linear Light Engine (LLE) family that comes in rectangular and even square configurations (the QLE). The modules offer efficacy as high as 118 lm/W – 108 lm/W including a Tridonic driver. The newest linear module measures 24 mm (0.95 in) by 280 mm (11 in) for applications such as ceiling troffers. Tridonic offers the products in 3000K, 4000K, and 5000K CCTs.
Cetero SLM by Bridgelux
Bridgelux took advantage of its ES series of LED arrays to design the Cetero Spot Light Module (SLM) that is compatible with Zhaga Book 3. The company is offering the light engine in 800-, 1100-, and 2000-lm packages. The module comes in a choice of 2700K, 3000K, 3500K, and 4000K color temperatures and a CRI of 80. Moreover, Bridgelux specifies color consistency within a 3-step MacAdam ellipse.