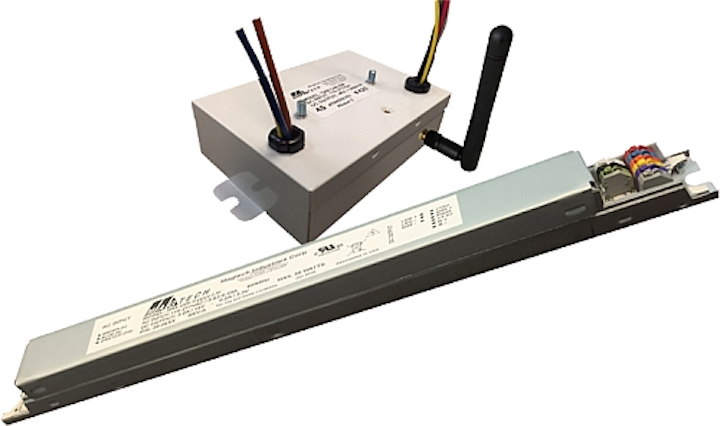 Las Vegas, Nevada – Magtech debuts its state-of-art ZigBee Wireless ready LED driver series at Strategies in Light (SIL 2016; Both #319). The innovative and multi-function wireless LED driver is designed to work flawlessly within ZigBee H.A 1.2 communication systems. These highly reliable and fully compatible drivers are also designed to meet industry standards; the output wattage ranges from 12 Watts to 70 Watts with various forward voltages. The Q-XM and Q-LM LED driver series can help lighting fixture manufacturers easily and quickly deploy ZigBee ready products without having to re-tool existing designs.
Interested in more articles & announcements on LED drivers?

Retrofit? No worries! Magtech also provide stand-alone adaptors to convert existing fixtures to be ZigBee ready without compromising function nor features. If looking for special features or to customize your designs, please feel free to contact us for more information regarding these designs.
If you are looking for a drop-in ZigBee solution, you cannot miss this new design from Magtech.
The key features of this series are:
ZigBee H.A 1.2 compatible
Signal strength at 12dBm with external antenna
Full range input: 100-277VDC, 50/60Hz
Constant Current and Constant Voltage outputs
Stud-mounted or Linear shape for various applications
UL Class 2 recognized
Power Factor Correct with less than 20% of THD
Soft-start with low inrush current
SCP, OVP and OPP with auto recovery
For more information, please visit www.magtechind.com or contact our experienced engineering team to answer any of your technical requirements and detailed specifications.
Contact:
Magtech
+1-702-364-9998
Web site:

Locate more driver & control vendors in the LEDs Magazine Suppliers Directory

Submit new products, case studies/projects, and other press releases at http://www.ledsmagazine.com/content/leds/en/addcontent.html.

More from Magtech:
Magtech Super-Compact M Series AC-Dimm® for LED down-light with trailing-edge dimmers