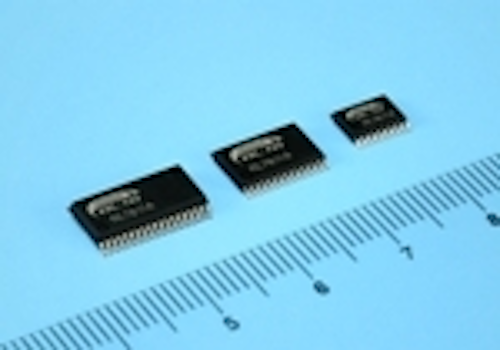 Renesas Electronics Europe and Virtual Extension are showcasing a new LED lighting demo kit at Strategies in Light (SIL) Europe that includes a digital addressable lighting interface (DALI) gateway and eight wireless nodes. The kit is based on Renesas' RL78/I1A microcontroller (MCU) that handles LED control, control of LED driver electronics, and communication functions.
The RL78/I1A MCU is optimized for lighting applications and is part of Renesas' low-power-optimized 16-bit RL78 family. The MCU integrates the DALI functionality along with nonvolatile Flash memory and a broad set of peripheral functions including data converters and pulse-width modulation functions needed for driver electronics control.
DALI is an industry standard for lighting control and is especially popular for commercial building applications in Europe. Renesas says that DALI is simpler and less expensive to implement relative to other building-automation networks.
The DALI Demo Kit connects to a DALI network via the gateway functionality implemented on the MCU. The gateway, in turn, communicates with individual wireless lighting nodes over the VEmesh mesh network developed by Virtual Extension.
The wireless implementation uses frequency hopping spread spectrum technology in the industrial scientific and medical (ISM) frequency bands where no licenses are required. The network uses 868 MHz in Europe and 915 MHz in the US
The eight wireless nodes in the kit can each control three channels of LEDs. Moreover, each channel can be assigned its own DALI address. A DALI master can control the channels individually or broadcast commands to multiple addresses.
Virtual Extension will be stocking and selling the demo kit starting in the 4th quarter of this year. The kit is intended to help product design teams accelerate the development process of intelligent lighting products.