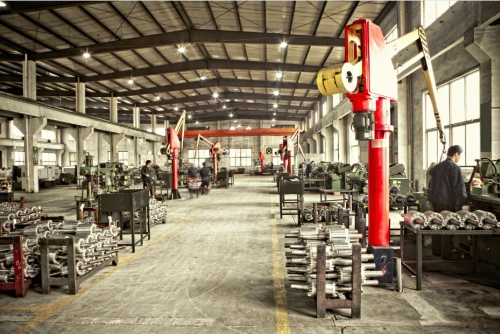 Taipei, Taiwan - Billion Electric, one of the largest cellular CPE and energy management solution providers in the Asia-Pacific rim, will debut Billion's Interior Lighting Control and Management System (ILCMS) designed to remotely monitor and manage residential, commercial and industrial luminaires during Computex, Taipei from June 2nd-4th. Incorporating Billion's BEsmart Energy Monitoring Cloud and Smartphone APP, operators not only can track the energy consumption of different lighting fixtures, but also schedule certain dimming times to automatically switch lighting on/off to minimize energy waste and boost lighting efficiency at an economic cost.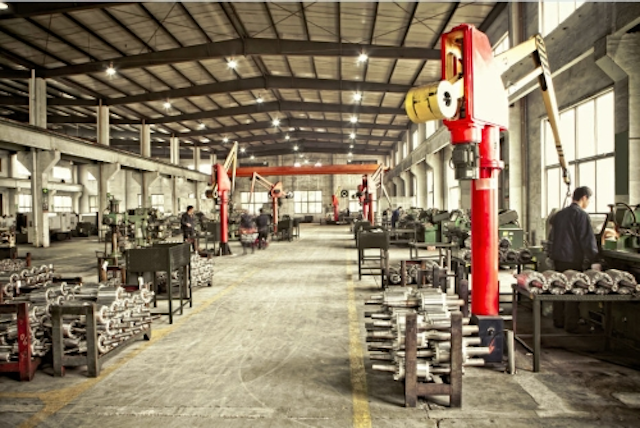 Billion Electric to unveil remote lighting control system at Computex 2015

To improve the existing lighting control and help facility managers reduce maintenance expenses, Billion incorporates BEsmart Energy Analytic Cloud and snap-in power controllers to form a comprehensive, eye-catching interior remote lighting control system. Billion's ILCMS, constructed with smart meters, ZigBee/RS-485/3G gateway, lighting controllers, and a smartphone app, is highly scalable and flexible. From one retail space to multiple office locations, ILCMS can be easily tailored to meet a diversity of control demands and achieve more localized management with its remote lighting control system.

ILCMS serves as an in-depth performance index to test the efficiency of interior light bulbs by presenting the hourly, daily, weekly, and monthly energy consumption of each light fixture in kWh units. Billion's smart meters, designed for both single phase and three phases, measure and accommodate dynamic lighting loads from small to large. The consumption data is syndicated with a cloud-based server over 3G, Zigbee or Ethernet via a wireless gateway. The energy consumption becomes transparent and will be demonstrated in a diagnostic report with time and location breakdowns on the BEsmart Energy Analytic Cloud.

Through the same smart gateway, operators can set an ideal dimming schedule and user-friendly programmability to control remotely luminaire on a Billion-provided smartphone app. With an active built-in time clock, the smart gateway automatically delivers wireless signals to the lighting controllers deployed inside the power cabinets and further controls the lighting of a single circuit or groups of lighting circuits. Ranging from a small retail office to commercial buildings, ILCMS provides a firm foundation for a remote lighting control system with automatic dimming.

"Based on the already-established BEsmart Energy Analytic Cloud, which we launched at the beginning of the year, we further collaborate the advantages of cloud-analytic service with lighting controllers to take this simple automation onto a new level", said Harry Tsai, senior sales director of Power and Energy Management Division at Billion Electric Co. "We are currently in the development of a cloud-based platform dedicated to the centralize control of multiple lighting fixtures. ILCMS is the most simple, yet the most cost-effective migration which can provide value-added features for system integrators to enhance the capability of lighting control systems".

About Billion Electric
Billion Electric Co., Ltd. (taiex: 3027, trading as Billion) is an Asian Pacific-based company with expertise in the manufacturing of power supply, LED drivers, and Smart Lighting solutions for ESCO (Energy Services Company) and lighting vendors. Via capability of Research & Development equipped with network experts in laboratories, Billion Electric is determined to pursue the leading-edge position of the industry and to provide its current and future customers with the best quality of LED equipments. Please visit join our annual "Sparkling Innovation" Webinar https://billion.typeform.com/to/hrUMl3 to learn the latest Smart Lighting information.
Contact:

Elaine Chen, Marketing Communication Specialist - Billion Electric
+886 02 29145665 ext. 317
E-mail:

Web site:

www.billion.com

Locate more driver & controls vendors in the LEDs Magazine Suppliers Directory

Submit new products, case studies/projects, and other press releases at http://www.ledsmagazine.com/content/leds/en/addcontent.html and http://www.ledsmagazine.com/content/leds/en/iif/add.html.
More from Billion Electric:
Billion Electric to showcase outdoor LED drivers and smart lighting products at EXPO Electronica Russia and Poland LIGHT
Billion Electric unveils advanced Class 2 outdoor LED drivers available as low- or high-voltage units