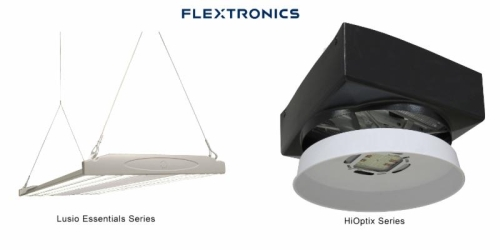 Flextronics is a key member of Daintree Networks® ControlScope® Connected Partner Program

LOS ALTOS, Calif. - Daintree Networks®, the leader in open networked wireless control and operation solutions for smart buildings, has announced that Flextronics, a leading innovative supply chain solutions company,has officially joined its ControlScope® Connected Partner Program. ControlScope Connected is a community of leading manufacturers that enable interoperable wireless products that can communicate with each other, across vendors and product types. Flextronics' award winning portfolio of commercial and industrial LED lighting solutions is helping businesses and property managers lower utility bills and meet energy efficiency targets. As a Daintree Networks Connected Partner, Flextronics can provide increased value for its lighting customers by offering innovative, interoperable wireless control with their high-efficacy LED fixtures.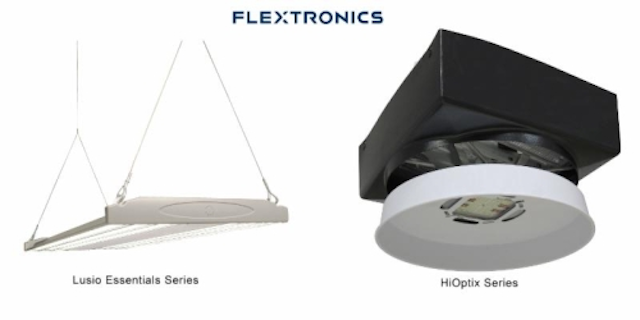 Daintree Networks brings Flextronics into Connected Partner fold for wireless lighting controls

Caption: Daintree Networks will enable the Flextronics HiOptix and Lusio Essential Series lighting fixtures to deliver even higher energy savings for commercial and industrial facilities.

ControlScope Connected community members have immediate access to robust, market-ready and low-cost wireless technology, which delivers market share and revenue in a fraction of the time it takes to develop their own systems. Daintree Networks' reference designs and software tools incorporate years of experience and investment. The company validates every 'Connected' product to ensure that they interoperate seamlessly, and can be managed within Daintree Networks' large-scale ZigBee wireless building networks.

"We are pleased to partner with Daintree Networks in support of open standards-based solutions which we believe will provide even more value to our customers with advanced, integrated wireless control solutions and cost-effective options to meet energy efficiency regulations and goals," said Chris Stratas, vice president, Flextronics Lighting Solutions.

"With over a decade of embedded wireless expertise, Daintree Networks enables wireless fixtures, sensors, thermostats and more through our true open standards-based solutions," said Mandeep Khera, vice president of Marketing and Channels. "The ControlScope Connected Partner Program is driving the adoption of networked, wireless building automation systems, which are the foundation of the Enterprise Internet of Things™, or E-IoT™. We welcome Flextronics and look forward to working with them as a valued member of the Connected Partner Program."

For more information on Flextronics Lighting Solutions, visit: www.flextronics.com/lighting.

About Flextronics
Flextronics is a leading end-to-end supply chain solutions company that delivers innovative design, engineering, manufacturing and logistics services to a range of industries and end-markets, including data networking, telecom, enterprise computing and storage, industrial, capital equipment, appliances, automation, medical, automotive, aerospace and defense, energy, mobile, computing and other electronic product categories. Flextronics is an industry leader with $26 billion in sales, generated from helping customers design, build, ship, and service their products through an unparalleled network of facilities and innovation centers in approximately 30 countries and across four continents. Flextronics service offerings and vertically integrated component technologies optimize customer supply chains by lowering costs, reducing supply chain risk, increasing flexibility, and reducing time-to-market. For more information, visit www.flextronics.com or follow us on Twitter @Flextronics.

About Daintree Networks
Daintree Networks® is a trusted and leading provider of smart building control and operation solutions, the core application for the Enterprise Internet of Things™. Daintree's ControlScope® is an open standards-driven control, monitoring, and optimization solution for facility, operations, energy, and sustainability professionals. Using advanced wireless mesh networking and software, ControlScope delivers up to 70 percent energy savings, operational efficiencies and up-time as well as occupant comfort, while providing actionable decision-support information through Big Data analytics. Leveraging Daintree's Enterprise Internet of Things™, or E-IoT™ approach, the solution utilizes sensors to also monitor other conditions, such as air quality, humidity, building security and more that comprise the networked ecosystem of an organization. Daintree Networks is a channel-friendly company with leading strategic and technology partners helping serve its customers globally, with major locations in Silicon Valley, California, and Melbourne, Australia.

Daintree Networks and ControlScope are registered trademarks, and BEMaaS, Enterprise Internet of Things, and E-IoT are trademarks of Daintree Networks.
Contact:

Angie Kellen - for Daintree Networks
+1 650.968.8900, x120
E-mail:

Web site:

www.daintree.net

Locate more driver & controls vendors in the LEDs Magazine Suppliers Directory

Submit new products, case studies/projects, and other press releases at http://www.ledsmagazine.com/content/leds/en/addcontent.html and http://www.ledsmagazine.com/content/leds/en/iif/add.html.
More from Daintree Networks:
UC Davis' CLTC and Daintree Networks team to increase adoption with open standards-based lighting control technology
Daintree Networks achieves record growth in first half of 2014, credits energy management products and Title 24 compliance