Madrid will convert 100% of its street lights to Philips' connected LED lighting to support 'smart city' goals
Jan 2nd, 2015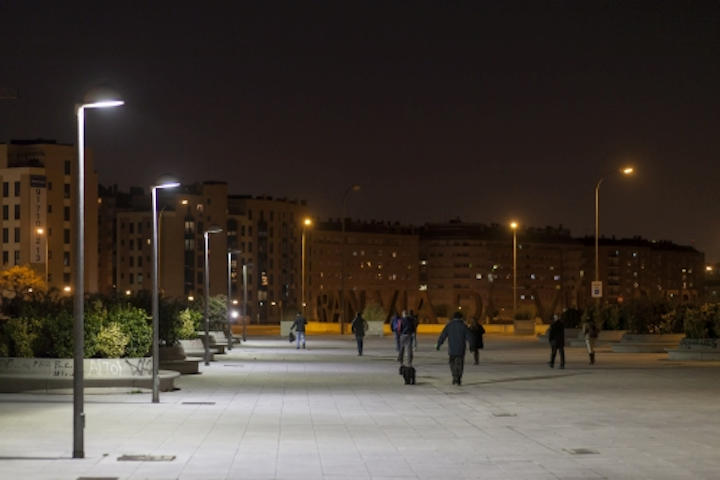 Philips lighting technology will enable energy savings of 44%

The replacement will enable a safer, more sustainable and energy-efficient city

Madrid, Spain – Royal Philips (NYSE: PHG AEX: PHIA), the global leader in lighting, is providing the government of the city of Madrid with 225,000 new energy-efficient lights to support its ambition of becoming a Smart City. The renewal of the entire street lighting system with Philips' connected LEDs and other energy efficient lighting, makes this the world's largest street lighting upgrade to date.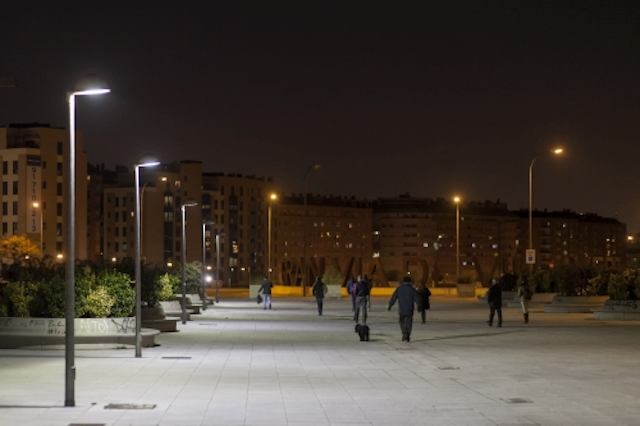 Madrid will convert 100% of its street lights to Philips' connected LED lighting to support 'smart city' goals


The products, which deliver 44% in energy savings, will finance the cost of the technology upgrade, providing the city of Madrid with the best quality of street lighting for a brighter, safer and smarter city at no additional cost to its citizens. The project has been conducted in collaboration with ESCO energy service companies hired by the Madrid city council through a public bidding process.

"This will be the biggest technological renewal ever seen in Madrid City. A change that will allow achieving some important goals. Namely, reducing the city's energy consumption thanks to energy efficient luminaires, extending the lifespan of the city lighting and controlling light pollution by enabling the regulation of the intensity of light when and where it's needed." Commented Ms Ana Botella, Madrid's mayor. "The new lighting installation allows us to make significant progress towards becoming a smart city, which is more sustainable and, in conclusion, a more livable city."

The new city lighting system benefits from a command panel capable of regulating the intensity and duration of lighting across the city according to where it is most needed.

"The lighting renewal project in Madrid is a step forward in the creation of a city prepared for the future," said Juan Sanabria, CEO of Philips Iberia. "Philips's contribution towards Madrid's efforts to become a smarter, safer and energy efficient city takes account of the needs of citizens and consumers by providing a lighting infrastructure that offers benefits beyond illumination."

Replaced lamps and lampposts will be recycled by Ambilamp in accordance with current regulations for the safe disposal of products containing heavy metals, such as mercury.

The renewal process in figures:
- 225,000 street lights will be replaced with Philips technology (including luminaires on avenues, streets, historic monuments and parks)
- 84,000 will be locally manufactured Philips LED lamps and luminaires, including 51,000 globe-shaped lampposts and 33,000 LED plates to be installed within existing lampposts
- The remaining street lights will be equipped with more energy efficient non-LED lighting solutions provided by Philips
- The city will save over 44% of its energy consumption after installation

About Royal Philips:
Royal Philips (NYSE: PHG, AEX: PHIA) is a diversified health and well-being company, focused on improving people's lives through meaningful innovation in the areas of Healthcare, Consumer Lifestyle and Lighting. Headquartered in the Netherlands, Philips posted 2013 sales of EUR 23.3 billion and employs approximately 115,000 employees with sales and services in more than 100 countries. The company is a leader in cardiac care, acute care and home healthcare, energy efficient lighting solutions and new lighting applications, as well as male shaving and grooming and oral healthcare. News from Philips is located at www.philips.com/newscenter.
Contact:

Sonia Afzal - Philips Lighting External Communications (Global)
+44-(0)7950-467-773
E-mail:

Web site:

www.philips.com

Submit new products, case studies/projects, and other press releases at http://www.ledsmagazine.com/content/leds/en/addcontent.html and http://www.ledsmagazine.com/content/leds/en/iif/add.html.