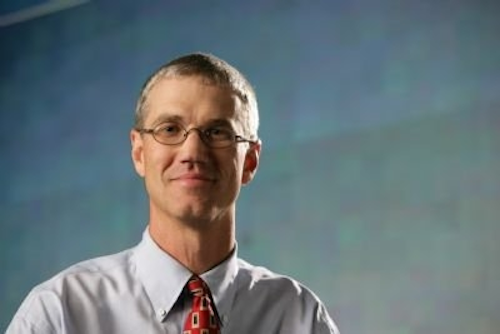 Chuck Swoboda has guided LED and SSL manufacturer Cree for 16 years but plans to leave his position following a just-begun search for a replacement; meanwhile, the company reaffirmed its financial projections for Q4 of its fiscal year.
Cree has announced that longtime CEO Chuck Swoboda will step down from his position as soon as a newly-launched executive search lands a new CEO. The company said the board of directors will retain a top executive search firm to begin the process that will consider both internal and external candidates. Swoboda led Cree from what the company described as near startup stage to a leadership position in packaged LEDs and in finished solid-state lighting (SSL) products for the general illumination space. Swoboda will continue in a consultative role with Cree after the new CEO is on board.
Interested in articles & announcements on LED and SSL design & business news?
Swoboda joined Cree in 1993, joined the board of directors in 2000, became CEO in 2001, and assumed the role of chairman of the board in 2005. The company has grown to employ around 6400 employees globally under Swoboda.
Most notably, Swoboda guided a laser focus by Cree on the general lighting space while other LED manufacturers focused on backlight, automotive, and other sectors. Cree pushed performance in terms of light output and efficacy that would enable LEDs to usurp the general lighting market faster than most expected. Back in 2010, we ran a two-part article detailing a Swoboda keynote presentation that detailed the company's approach to general lighting and foretold a quicker uptake of LED technology.
Chuck Swoboda has shepherded Cree into an LED and lighting industry leadership position and will now step down as CEO.
Chuck Swoboda has shepherded Cree into an LED and lighting industry leadership position and will now step down as CEO.
Swoboda also was at the helm when Cree made the somewhat surprising move to buy Ruud Lighting and the BetaLED subsidiary — an early mover in outdoor LED-based lighting. Cree essentially became a major competitor to its packaged LED customers. In fairness, Philips Lighting was a sister company to Lumileds at the time, and Osram Lighting owned and continues to own Osram Opto Semiconductors. But those companies were lighting manufacturers first that felt they needed to drive LED development for their lighting products. And Philips has divested Lumileds.
The move by Swoboda to leave the CEO position apparently comes after a medical scare that has evidently passed but that still impacted his thinking about the future. "I have had the privilege of leading Cree for 16 years, which has been extremely rewarding both professionally and personally," said Swoboda. "My decision to change my work-life balance follows a recent medical issue, which was resolved, and which caused me to reevaluate my priorities."
"The board extends its deep appreciation to Chuck for his outstanding leadership over the past 16 years as CEO, and for his 24 years of service to Cree," said Robert Ingram, lead independent director of the Cree board. "During that time, his passion for the business and focus on innovation has helped transform industries and has enabled the company to achieve an eight-fold increase in revenue."
Cree also used the press release about the Swoboda move to reaffirm financial guidance for its fourth quarter of fiscal 2017. The company projects revenue in the $340–$360 million range. Cree just released Q3 results a month ago along with a partnership with San'An Optoelectronics of China focused on mid-power LEDs.
Swoboda meanwhile remains actively engaged for the moment. Indeed, he spoke at a J.P. Morgan event on the morning of May 22, and the presentation was available as a live webcast. Although the event is over, J.P. Morgan will presumably make it available on demand for anyone who registers at their site. The Cree investor relations site includes a live link to the webcast.