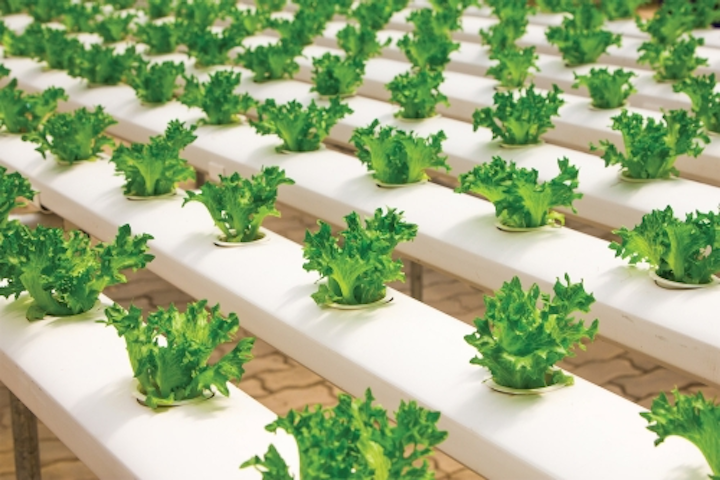 The Horticultural Lighting Conference in Denver yielded a broad LED entry from Seoul Semiconductor into the application sector while Osram, Lumileds, and Cree used the event as a chance to showcase recent announcements.
The LEDs Magazine Horticultural Lighting Conference took place on Oct. 17 in Denver, CO, and the event yielded the public debut of a number of new packaged LEDs for the burgeoning application. Seoul Semiconductor used the event to launch its Horticultural Series LEDs across mid-power, high-power, and chip-on-board (COB) products, including LEDs that emit in the ultraviolet (UV) range. Osram Opto Semiconductors, Lumileds, and Cree, meanwhile, all used the conference as a venue to demonstrate new horticultural LEDs launched in the past few months.
Interested in articles & announcements on horticultural LED design?
Seoul horticultural entry
The Seoul announcement became what was perhaps the broadest horticultural LED launch in the industry, even surpassing the Lumileds SunPlus announcement last year in breadth. Seoul is the only vendor offering horticultural-centric products spanning the UV range to the near infrared (NIR) bands. Moreover, the company is targeting some LEDs at horticulture that are based on its SunLike technology platform that debuted earlier this year with a uniform spectral power distribution said to mimic the sun.
In the high-power sector, Seoul announced deep-blue (449–461 nm), deep-red (646–665 nm), far-red (730 nm peak), and broad-spectrum-white LEDs. In each case, the company is specifying a photosynthetic photon flux (PPF) measure of performance expressed in micromoles per second (μmoles/sec). For example, the 650-mW deep-blue LEDs are rated at 2.6 μmoles/sec. For more on horticultural-centric metrics, see our feature article on the topic.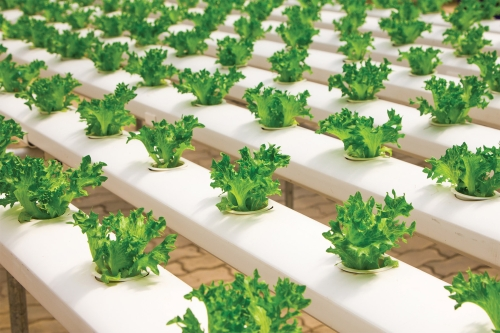 Seoul announces horticultural LEDs; Cree, Lumileds, and Osram show recent newcomers
Bookmark our Horticultural Lighting microsite and the Horticultural Lighting Conference website to stay in the know on the latest developments and events in horticultural SSL. You can also subscribe to our horticultural lighting newsletter to get the most up-to-date applications and technology information delivered straight to your inbox.
New packaged horticultural LEDs from Seoul Semiconductor, Osram, Lumileds, and Cree are engineered to enable smarter growing operations and customized spectra for a new generation of technology-driven farming. (Photo credit: Seoul Semiconductor.)
The high-power offering also includes horticultural LEDs in the UV-C, UV-B, and UV-A bands, which are marketed by the Seoul VioSys business unit. During the conference sessions, Peter Barber, product marketing manager for Seoul VioSys, explained that UV LED technology can be utilized at many stages of horticulture starting with treatment of seeds and extending to use in increasing shelf life of produce such as strawberries. We will have more coverage of the conference talks in an upcoming feature article.
In the mid-power sector, Seoul is also offering deep-blue, deep-red, and far-red LEDs, along with a broad-spectrum white LED based on the SunLike technology. And the COB offering is also based on SunLike with the components spanning the 6–25W range.
"By extending the spectrum of LEDs to include both ultraviolet and far-red light sources, Seoul Semiconductor provides horticultural lighting designers an entirely new spectrum of possibilities in developing lighting systems for specific plant growth and propagation," said Mark McClear, vice president for the Americas at Seoul Semiconductor. "Our Horticultural Series LEDs include high-power, mid-power, and COB devices, enabling the design of a wide range of lighting fixtures — from high-bay and directional lights to rack-mounted fixtures for vertical farming systems — all from a single LED manufacturer."
Horticultural Lighting exhibits
In addition to the new Seoul LEDs being on display in the tabletop exhibit area adjacent to the conference session, several other LED makers showed recently-released products. Osram, for example, demonstrated its Oslon Square LED family — 2W devices in a 2×2-mm LED. A few months back, Osram added a hyper-red (660 nm) LED to the Oslon Square family after previously offering deep-blue and far-red LEDs in the portfolio. The hyper-red horticultural LED is useful for controlling the growth of blossoms on a plant.
Just a few weeks ago, Lumileds added LEDs to its SunPlus family of horticultural-centric products. At the Horticultural Lighting Conference, the company was demonstrating the new COB products in a directional fixture design for overhead lighting. And the new deep-red and far-red members of the mid-power SunPlus 35 portfolio were on display.
Cree, meanwhile, showed reference designs that integrated blue and red LEDs, and designs based on broad-spectrum white LEDs. The royal-blue LEDs in the demonstration were the XLamp XP-G3 LEDs that the company launched in the spring. Cree says those LEDs deliver 81% wall plug efficiency.