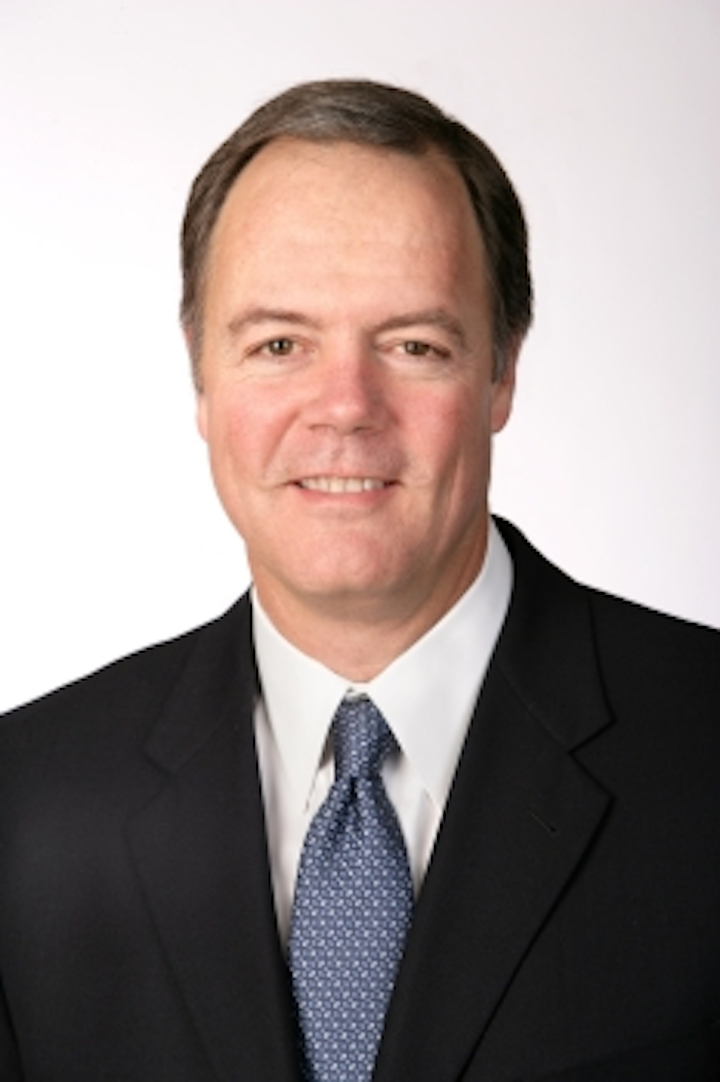 Semiconductor industry veteran Gregg Lowe will take over at Cree as president and CEO on September 27 following the previously announced intention of Chuck Swoboda to step down.
Cree has announced that Gregg Lowe will take the position of president and CEO of the company effective September 27, ending the long-time reign of Chuck Swoboda who guided the company's total focus on LED usage in general illumination applications. Lowe was previously CEO of Freescale Semiconductor, a company acquired by NXP Semiconductors in 2015 and Qualcomm announced late in 2016 that it was buying NXP. Current Cree board member Robert Ingram will take on the role of chairman that was previously also held by Swoboda.
Interested in articles & announcements on LED business deals and executive moves?
Swoboda announced plans to step down back in May during a quarterly financial results announcement. Often in the technology industry, executive departures are characterized as resignations when in actuality the company board drove the change. But in the case of Swoboda, the decision was apparently voluntary after an undetailed health scare that led the relatively young professional to seek a change of lifestyle.
Swoboda had been Cree CEO since 2001 and chairman since 2005. He ran the organization with a razor-like focus based on LEDs becoming the primary light source for general illumination far quicker than most expected. We covered that philosophy after a presentation Swoboda made back in 2010 when LEDs could only serve in select lighting applications such as street lights. Swoboda's results were at times spectacular, although Cree missed the significant role that mid-power LEDs would play in general illumination.
Lowe, meanwhile, has a distinguished career in the semiconductor industry, although some might argue that his most significant achievement was a successful exit strategy for Freescale. We won't speculate on what that might mean for Cree.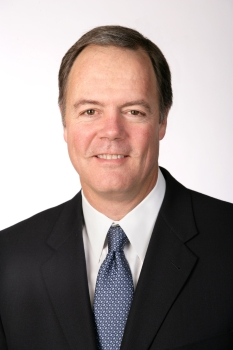 Former Freescale executive Gregg Lowe will take over as president and CEO at Cree later this week.
Indeed, any such speculation would ignore a brilliant career stint by Lowe at Texas Instruments (TI) when he guided the company's analog components group to outstanding profits even while the company's digital technologies such as mobile phone ICs and digital signal processors (DSPs) garnered more coverage in the media. Lowe served at TI for 28 years before moving to fierce but smaller rival Freescale (a spinout from Motorola). Freescale was a $5 billion company under Lowe and the new CEO is decidedly qualified to lead Cree.
"Gregg is an exceptional leader and a proven visionary in the semiconductor industry," said Robert Ingram, Cree's new chairman. "We are proud that he has accepted the CEO position and is prepared to lead this innovative, technology-rich company into the future."
Lowe will face a unique challenge at Cree. The company's heritage has been high-power LED components. But years ago, Cree also entered the lighting business at the system or luminaire level, first with the acquisition of Ruud, attempting to move into the higher-margin luminaire business sector while also competing with its customers.
Lowe is clearly unafraid. "I want to thank Chuck Swoboda for guiding this company for the past sixteen years," said Lowe. "His leadership helped solidify Cree as an industry leader in multiple businesses. Cree's innovation engine is unmatched in the industry. I am honored to be a part of this team and look forward to working with the employees and the board to establish and execute a clear vision for the company moving forward."
Meanwhile, on the product front, Cree announced some new directional LED replacement lamps last week. The launch included 100W-equivalent BR lamps and lower-power R20 lamps. The lamps feature 90 CRI and Cree says will last for 22 years based on three hours of daily use. Alas, lamps are a low-margin business, and Cree has primarily used that sector to build a public presence more so than generating profits.
Still, the new products fill an important niche. "Until now, consumers have not been able to buy directional LED lights in a wide variety of wattage equivalencies," said Al Safarikas, Cree vice president of marketing of lamps. "This expansion upholds Cree's commitment to delivering on the promise and potential of energy-efficient LED lighting solutions. Cree's new floodlights fill the void created by the disappearance of high-wattage incandescent bulbs. Consumers no longer have to compromise on the brightness they need for the efficiency they want."