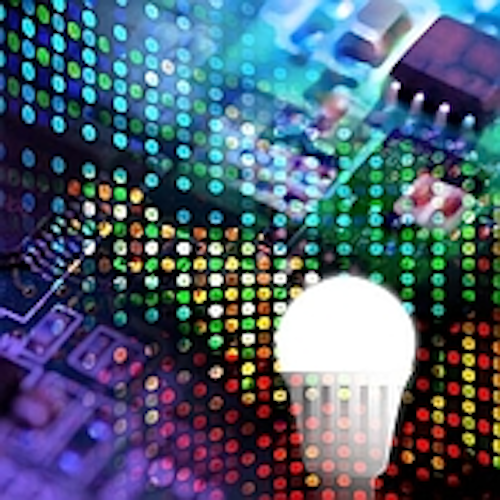 Reflective silicones with unique capabilities in terms of how they are dispensed, optical properties, and resilience to temperature or stress deliver benefits specifically for burgeoning CSP and COB LED packages.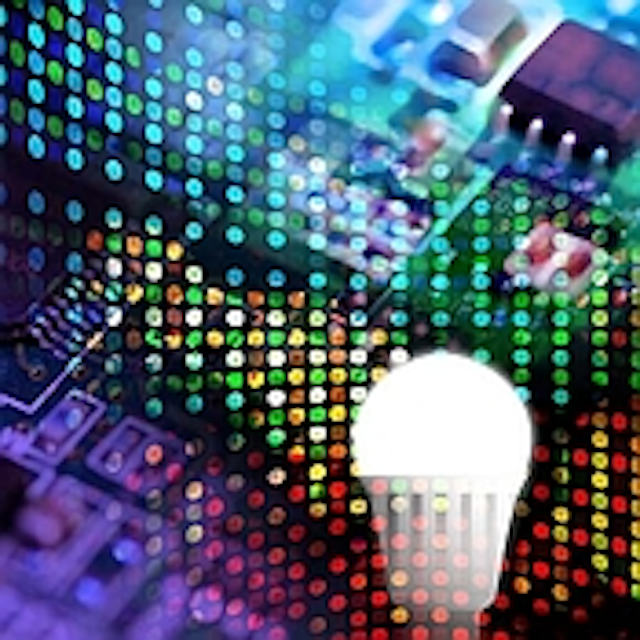 Dow Corning adds reflective silicones for CSP and COB LEDsDow Corning has announced three new silicone coatings that the company says are highly reflective and each is optimized to specific uses in packaged LEDs. The portfolio includes materials that can be dispensed traditionally and one that can be applied by increasingly popular screen-printing processes. The new silicones will be especially applicable to chip-scale package (CSP) and chip-on-board (COB) LEDs as component manufacturers seek to maximize light extraction.
Interested in articles & announcements on LEDs & SSL design materials?
All of the new silicones share some operating parameters. They deliver maximum reflectivity from a very thin applied layer and maintain the photometric properties at sustained temperatures of 150°C. Dow Corning said many organic coatings crack or yellow at such temperatures. With manufacturers enabling higher drive currents and greater power density in new LEDs, it's increasingly important for materials used near the semiconductor junction to withstand and indeed perform optimally in a high-temperature environment.
The environmental challenges come at a time when LED manufacturers are also seeking to either reduce component size as is the case with CSP LEDs, or pack emitters more densely as is the case with arrays in COB LEDs. "Manufacturers are aggressively seeking to design smaller, more efficient and cost-effective LED packages, which is driving demand for advanced new reflective materials that enable evolving application processes such as printing, and withstand increasingly stringent operating conditions," said Takuhiro Tsuchiya, global marketing manager at Dow Corning.
The WR-3001 Die Edge Coat material specifically targets high-power CSP LEDs. As we covered in a feature article about CSP LEDs, some manufacturers deliver products that emit light from five sides or surfaces — the top and the four sides. Such a product may be suitable in an application where it's placed under a total internal reflection (TIR) lens or used in a linear luminaire with a broad beam pattern. But many applications require tighter beam control.
To control the beam and maximize light extraction, some LED manufacturers coat the sides of the LED chip with a reflective material, and that use is one application for the WR-3001 material. The material uses conventional dispensing processes.
The related WR-3100 Die Edge Coat material has similar properties to the WR-3001 and is intended primarily for low- and mid-power LEDs. As we have covered a number of times, mid-power devices are increasingly popular in general lighting applications. The WR-3100 material also offers a hardness value of Shore D 65 after curing. That durability means that the material can be applied at the wafer level before die singulation, and many manufacturers are experimenting with wafer-level processing as one way to potentially lower manufacturing costs.
The final new material is the WR-3120 Reflective Coating that can be applied via screen printing and that Dow says offers the highest reflectivity in the portfolio. Those characteristics make the silicone a good match for COB LED manufacturing. A component manufacturer would screen print the material onto the COB substrates before assembling the LED die onto the substrate. The material has a high hardness value and can withstand the assembly process while maintaining its photometric properties.
"These three cutting-edge coatings are only the first of a range of new products that we have in store for the industry," said Dow's Tsuchiya. "A proactive and collaborative innovator, Dow Corning formulated these three reflective silicone coatings specifically to help customers overcome today's greatest design challenges and deliver highly reliable and differentiated products in the fiercely competitive LED market."