For Finland's Helvar, it's the second new boss in less than a year. Meanwhile, Holland's Nordeon sets up a new advisory board.
Two European LED lighting companies have replaced their CEO, as Finland's Helvar and Holland's Nordeon Group both have new bosses.
Interested in articles & announcements about LED lighting business moves?
Helvar's switch marks its second change at the top in less than a year. The Espoo-based company appointed Adel Hattab to replace former CEO Hans Henrik Lund, who had joined the company last September. At the time, Helvar brought in Lund to beef up its Internet of Things (IoT) lighting push, leaning on Lund's extensive background in mobile phone technology and building automation at companies including Nokia Gear and Jabra as well as at Denmark's Danfoss.
"During the past year under Hans Henrik's leadership, Helvar has gone through a major transition," said Helvar chairman Kai Öistämö. "It is now one of the leading companies in intelligent lighting."
It's not entirely clear why Lund left so soon. He has returned to his native Denmark to become CEO of Nilfisk, a manufacturer of professional cleaning equipment.
"Mr. Lund's short tenure was due to an unexpected job opportunity as CEO of Nilfisk, as well as family reasons," a Helvar spokesperson told LEDs Magazine.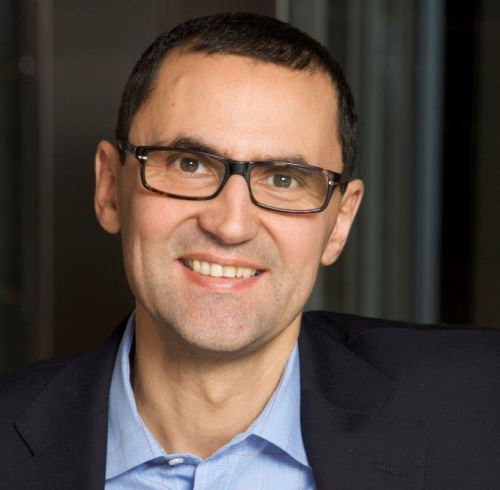 LED lighting companies Helvar and Nordeon name new CEOs
New CEO Adel Hattab comes from the mining technology business, and will be digging
for new IoT business at Helvar. His previous background at Nokia could help. (Photo credit: Helvar.)
Like Lund, new CEO Hattab also comes with a background in digital technologies, having served in various positions for Nokia for around 14 years until 2013. He left Nokia to join the mining technology industry. Most recently, he was executive vice president of strategic customers and business development with Outotec, a Finish mineral processing and metallurgy company.
"Adel has deep experience in the digital economy from various aspects, and has led several businesses successfully," said Öistämö. "Helvar is a leader in a very exciting industry going through a digital transformation, and I am confident that he has what it takes to be successful in his new position."
Like many lighting companies, Helvar is emphasizing LED lighting that connects to the Internet and other networks to enhance controls and applications. For instance, digitally tunable lights can offer different color temperatures in office settings to suit different tasks.
Among its recent developments, the company has added software for human-centric lighting to its stable, and is also testing 5G mobile technology.
"I am impressed and inspired by the Helvar team and the opportunities that lie ahead," said Hattab. "I recognize that the transition of the lighting industry provides great growth potential for the company."
Meanwhile, Utrecht-based Nordeon has installed Louis van Uden as its new CEO, replacing Pierre van Lamsweerde, who now takes one of two seats on a new advisory board. Van Uden comes from within the Nordeon orbit, as he was interim CEO of Nordeon's Hess GmbH, a German outfit that makes decorative outdoor lighting.
Nordeon is a five-year-old company owned by Dutch investment firm Varova, which also owns fashion and apparel companies. Nordeon grows by acquisition, starting with its purchase of a Philips unit in 2012, and including the subsequent pickups of Griven, Hess, Vulkan, WILA, Lamp Lighting, and Schmitz Leuchten, as LEDs sister magazine Lux has chronicled.
Van Lamsweerde had been Nordeon CEO since its inception. The job has involved growing the company as well as shutting down old fluorescent and other operations that the acquired company had been running. Earlier this year, the company shuttered its fluorescent plant in Chalon-sur-Saône, France.
He serves on the new advisory board along with Doug Herst, the longtime head of Berkeley, CA-based Peerless Lighting, which Acuity Brands acquired in 1999.
"Over the past four years, Nordeon Group under Pierre van Lamsweerde's leadership, has done a tremendous job in establishing itself as a leading world-class professional lighting company," said Nordeon chairman Patrick van Rossum, who is also a partner at Nordeon owner Varova. "To take the business to the next level, we have decided to further strengthen the group's leadership structure."
Van Rossum credited new CEO van Uden with turning around Nordeon brand Vulkan as well as his more recent turnaround at Hess, and said those two successes makes him a "perfect fit" to lead Nordeon Group and all of its brands.
Varova, the investment firm that owns Nordeon, holds companies in other industries as well, including fashion and apparel stores as well as chocolate retailing, electronics, and audio equipment.
MARK HALPERis a contributing editor for LEDs Magazine, and an energy, technology, and business journalist (markhalper@aol.com).