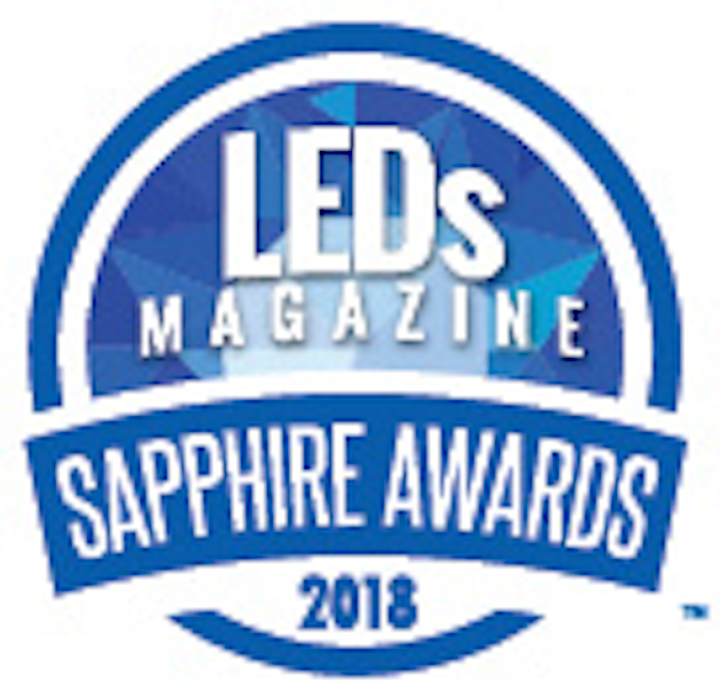 CARRIE MEADOWS reports the finalists in the fourth annual LEDs Magazine Sapphire Awards program, which recognizes and rewards the passion and forward thinking that inspires professionals across all sectors of the SSL market to continue to innovate and rethink function, design, and future potential.
The fourth annual LEDs Magazine Sapphire Awards program closed out 2017 by announcing the finalists across 20 technology and application categories, highlighting the industry influencers who will get the chance to raise a trophy at the February 14th Gala aboard the RMS Queen Mary in Long Beach, CA.
The 'shortlist' of finalists in this year's Sapphire Awards program speaks volumes about the level of innovation and leadership in the LED and solid-state lighting (SSL) community. Of course, there are many well-established names here and we expected as much, with the number of products that were announced within the past year. What is even more compelling is the list of companies that we may find less familiar but that have no less drive and passion for illuminating the world and pushing the boundaries of SSL into emerging applications. We look forward to seeing those names attached to further developments that escalate the viability of SSL technologies…and provide the stimulus for new markets.
Interested in articles & announcements on LEDs & SSL design?
The products recognized as finalists are responsible for breaking through technical barriers, achieving new levels of performance, reliability, light quality, cost reductions, and other features that deliver on the potential of lighting in applications from healthier and smarter buildings to smart cities to horticultural operations. This year, our expert judging panel saw an expansion of SSL products that are designed to positively influence human health and wellbeing. And we're pleased to see that the industry has maintained quality design in power components and controls that address needs across varying levels of complexity for SSL system implementation.
Switching gears a little, the Illumineer of the Year represents an individual or team who has developed innovative technology that enables high-quality lighting products while lowering operational and/or product costs. The technology may not yet be evident in commercially available products but would need to demonstrate commercial viability and value under our judges' criteria.
New for 2018, lighting project finalists were organized into two sub-categories - SSL smart lighting projects and SSL outdoor lighting finalists. Submissions were open to lighting designers, specifiers, and companies wishing to nominate an SSL project that used their products. Projects were considered on the use of products to achieve results that could not be delivered via traditional light sources and control methods, as well as energy efficiency, cost reductions, and other return-on-investment (ROI) characteristics enabled by such projects.
The feats of product development and project engineering that were nominated were certainly inspiring. "The judges' decision was no easy task," said Maury Wright, chief editor of LEDs Magazine and chair of the Sapphire Awards judging panel. "But we rely on an incredible cross-section of experience and expertise in the SSL sector to help guide this program in recognizing outstanding work that delivers on the potential of LED lighting and enabling technologies."
The comprehensive shortlist follows. Congratulations to all the finalists; we look forward to seeing everyone on the blue carpet at the Sapphire Awards Gala.
Taking place during the Strategies in Light conference and exhibition, co-located with The LED Show and Lightspace California, the Sapphire Awards Gala will present an exciting networking opportunity in a spectacular venue with great food and entertainment. Although the competition is fierce, attendees will enjoy the prospect of meeting with PennWell's LED & Lighting Network team and fellow industry professionals in the spirit of camaraderie and celebration of SSL achievements over the past year. Visit the Sapphire Awards website at ledsmagazine.com/sapphireawards for more background on the program.
Sapphire Awards
Packaged LEDs and OLEDs
∙ Bridgelux / Vesta Dim-To-Warm COB
∙ Lumileds / Luxeon L1V1 CSP LED Series
∙ Osram Opto Semiconductors / Osconiq P 3737 3W
∙ Samsung Electronics LED / LH351C LED
Modular LED Light Engines
∙ Bridgelux / Vesta Tunable White Arrays
∙ Fulham / Universal Voltage DirectAC LED Engines
∙ Lumileds / Matrix Platform Advanced Technologies
∙ Samsung Electronics LED / Q-Series Linear Modules
∙ SoraaLaser / LaserLight Fiber Module
ICs and Electronic Components for SSL
∙ ams / AS7225 Tunable White Smart Sensor
∙ Infineon Technologies / ICL5102 PFC+Resonant Controller
∙ Maxim Integrated / MAX20078 Synchronous Buck Controller
Constant Current LED Drivers
∙ Artesyn Embedded Technologies / iHP Series High Power System
∙ ERP Power / CDB Series
∙ Inventronics / ESD-600S
∙ Osram / Optotronic Programmable LED Emergency Driver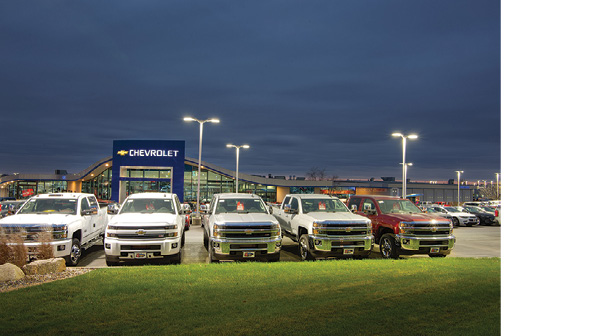 Constant Voltage LED Drivers
∙ Elemental LED / Omnidrive 2
∙ ERP Power / VLM Series
∙ Optic Arts / VintageDim
SSL Enabling Technologies - Optics, thermal, interconnect, etc.
∙ Gaggione / LLC66x7 Silicone Collimator Range
∙ LensVector / LVS3-48 Liquid Crystal Lens
∙ Luminit / Double-sided Batwing Light Shaping Diffuser
∙ TE Connectivity / Lumawise Z50 Drive LED Holder
Tools and Tests in SSL Design
∙ Gamma Scientific / RS-7-7 SpectralLED Tunable LED Light Booth
∙ GL Optic / Spectis 1 Touch Flicker Meter
∙ United Power Research Technology Corp. / UPRtek PG100N Spectral PAR Meter
Smart and Connected SSL Enabling Technologies
∙ LED Roadway Lighting / T100 Toolless Sensor Platform
∙ McWong International, Inc. / PacWave Smart Sensor Control Platform
∙ Osram Digital Lighting Systems / Connected Lighting Module and Optotronic Driver
∙ Samsung Electronics LED / Samsung LED Smart Lighting Platform
Smart and Connected SSL Systems
∙ Eaton / WaveLinx Wireless Connected Lighting System
∙ Echelon Corporation / LumInsight 2 Central Management System
∙ Lumenpulse Group Inc. / Lumentalk Power Line Communications Platform

Residential SSL Lamp and Luminaire Design
∙ Cerno / Revelite Art Light
∙ LEDvance / Sylvania Smart+ LED Strip
∙ LEDvance / Sylvania Smart+ A19 Filament
∙ MaxLite / LED LiteBars
Commercial-Quality SSL Lamp Design
∙ Filamento / Valto High Bay LED Lamp
∙ Green Creative / Refine Series PAR38
∙ Keystone Technologies / Dimmable DirectDrive T8
Indoor Ambient, Cove, and Accent SSL Luminaire Design
∙ Elemental LED / SPOTMOD SLIK LED Panels
∙ The Lighting Quotient / elliptipar S43x Indirect Luminaire
∙ Soraa / Soraa Arc Adjustable Luminaire
∙ Tempo / pr1meFX Cove
∙ Vode Lighting / ZipThree 707 Wall Mount
Indoor Decorative Pendant Luminaire Design
∙ Acolyte LED / Synthesis LED Linear
∙ Fluxwerx / Spoke
∙ Focal Point / Obscura
∙ Litecontrol, a Hubbell Lighting brand / Inde-Pendants 32L
∙ Zumtobel / Ondaria
Indoor Troffer and Downlight SSL Luminaire Design
∙ DMF Lighting / DRD4M and OneFrame
∙ JLC-Tech / T-BAR LED Asymmetrical Wall Wash
∙ Kichler / Horizon 43855WHLED30T Downlight
∙ Zumtobel / Mellow Light Infinity
Industrial SSL Luminaire Design
∙ Flex Lighting Solutions / Essentials Series 4.0 LED High Bay
∙ Hubbell Industrial Lighting, a Hubbell Lighting brand / SpectraLoc Highbay
∙ Zumtobel / Craft
Outdoor Landscape and Architectural SSL Design
∙ Architectural Area Lighting, a Hubbell Lighting brand / Cypher Wall Sconce
∙ Elemental LED / Infiniline 2 LED Strip Light
∙ Kichler / 12V LED Accent with Variable Lumen Output
∙ Lumenpulse / Lumenfaçade
Outdoor Street and Area SSL Luminaire Design
∙ cBright Lighting / Apex Pro LED Sports Flood
∙ Dual-Lite and Hubbell Outdoor Lighting / GeoPak LED Wallpack
∙ Kenall Manufacturing / SenScape SPG18 Series
∙ MaxLite / Mpulse Surface Mount Luminaire
Specialty SSL Design
∙ Fraen Corporation / Embedded Optic Module OM003-0100
∙ Traxon Technologies, an Osram brand / Dot XLQ-8 RGBW Module
∙ Unilux / LED2000 with Smart Assist
Horticultural Lighting
∙ Active Grow LLC / Sweet Grass Series
∙ Lumigrow Inc. / LumiGrow Smart Horticultural LED Lighting
∙ Lumileds / Luxeon SunPlus COB Series
∙ Osram Opto Semiconductors / Oslon Square Hyper Red
∙ Plessey Semiconductor / Hyperion LED Grow Light
Lighting for Health and Wellbeing
∙ Hubbell Healthcare Solutions, a Hubbell Lighting brand / Evexia
∙ Kenall Manufacturing / Indigo-Clean Luminaire Series
∙ Ketra / Ketra Linear Luminaire Series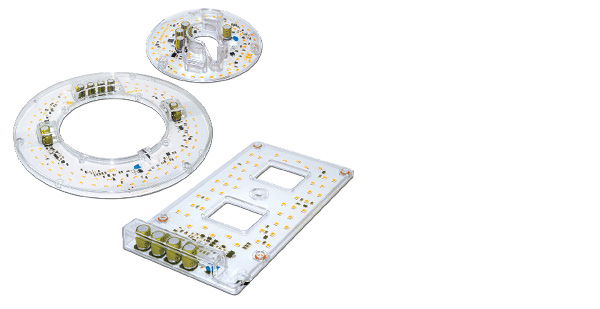 SSL SMART LIGHTING PROJECT FINALISTS
∙ Chess Wise, Chemelot Chemical Plant in the Netherlands
∙ Enlighted, Cheshire Public Schools in central Connecticut
SSL OUTDOOR LIGHTING PROJECT FINALISTS
∙ Hubbell Lighting, Karl Chevrolet, Ankeny, IA
∙ StandardVision, Wilshire Grand Center, Los Angeles, CA
ILLUMINEER OF THE YEAR FINALISTS
∙ Tanuj Mohan, chief technology officer and co-founder, Enlighted - Enlighted Smart Lighting Systems
∙ Tom Warton and George Mieling, co-founders; Scott Yu, principal and chief creative officer, Vode Lighting - Rail Lighting System Optics
∙ Shuji Nakamura, chief technology officer and co-founder; James Raring, general manager and co-founder; Eric Goutain, product engineering director; Troy Trottier, material science consultant; Paul Rudy, senior vice president and co-founder, SoraaLaser - LaserLight Fiber Module
2017 PANEL OF INDUSTRY LEADERS
LEDs Magazine would like to thank its judges for their invaluable insight and expertise in evaluating the Sapphire Awards submissions. Contact us at LEDs@pennwell.com if you're interested in judging the next wave for 2019!
Maury Wright - LEDs Magazine
Ian Ashdown - SunTracker Technologies
Jim Benya - Benya Burnett Consultancy
Carl Bloomfield - Intertek
Deborah Burnett - Benya Burnett Consultancy
Terry Clark - Finelite
Daryl DeJean - Emerging Technologies Associates
Jerry Duffy - GE Lighting
Rob Empfield - Prudential Lighting
Austin Gelder - UL
Rachel Gibney - Available Light
Monica Hansen - LED Lighting Advisors
Eric Haugaard - Cree
James Highgate - The LED Show
Chip Israel - Lighting Design Alliance
Duncan Jackson - Billings Jackson Design
Brad Koerner - Philips Lighting
Rita Koltai - Koltai Lighting Design
Therese - Lahaie Apparatus Design
Dave Neal - Seoul Semiconductor
Steve Paolini - Telelumen
Kris Sandheinrich - KGM Lighting
Charles Schrama - Lumileds
Milena Simeonova - LiteHeal
Philip Smallwood - Strategies Unlimited
Robert Steele - Strategies Unlimited
Terrence Walsh - Tempo Industries
*Updated Feb. 22, 2018 for product part no. correction.