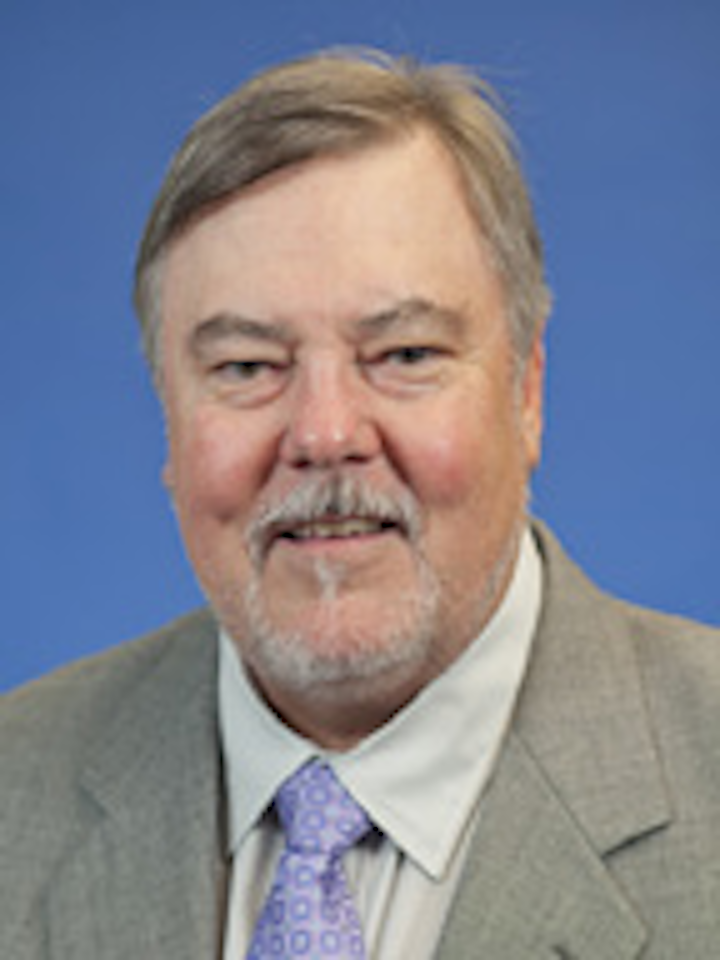 I've thought that OLED lighting was extraordinary since the first time I experienced it. The inherently diffuse panels are comfortable on the eyes, and the fixtures that product developers can realize with such panels can be spectacular. But widespread deployment of OLEDs in lighting remains a question mark. That fact was the clear conclusion I reached after a presentation at Strategies in Light, and it once again made me wonder about the question in our headline.
Giana Phelan, director of business development at OLEDWorks, gave a talk on OLED technology during the Strategies in Light Investor Forum. OLEDWorks has long been focused on OLED technology specifically for general lighting, and the company bought the Philips Lumiblade OLED operation back in November 2015.
Phelan was, as you would expect, bullish on the technology. She made the point that I connect with — that OLEDs produce inherently comfortable light for the environment in which humans live and work. And she showed examples of some of the most compelling products that use OLED technology, including the Acuity Brands Olessence luminaire, which features OLED panels for direct light and LEDs for indirect light, and which we have covered previously. Moreover, she mentioned the success of an office OLED lighting project that OLEDWorks was deeply involved in.
But much of what Phelan said I've heard before. She stressed improvements in lumen output, lifetime, color rendering, and more. But the improvements being realized recently were predicted when I had visited the Philips Lighting OLED facility four years ago — and were expected to happen within the year.
Still, cost may the biggest hurdle for the technology. Phelan said the emphasis in the sector has at times been misguided, with many in the industry expecting advancements in OLED display manufacturing to translate into affordability for lighting. But she said the OLED display in an iPhone costs $110 — and that is way out of line with what the lighting industry can pay. Moreover, she said the lighting industry just needs an OLED panel that acts like one big diode. And she promised progress on that front.
As an indication of interest in the technology, Phelan revealed that the OLEDWorks exhibit at Light+Building (L+B) would include products from 30 of the company's customers, and a longer list was turned away for lack of space. I'm preparing to travel to L+B as I write this and I will see firsthand the products on display and report in our coverage on the exhibition.
But the thing that struck me while listening to Phelan is that even an OLED optimist doesn't have huge expectations for success measured by revenue projections. Phelan said some optimists project a $5B (billion) OLED luminaire market in five years. Phelan said she was not that bullish but felt for sure that $1B was reasonable. That's a pretty large gap.
But even $5B would be a relatively narrow slice of the luminaire market. We cover Strategies Unlimited's lighting-industry projections in this issue. Those analysts project total luminaire revenue in excess of $70B in 2022, and the share of that total using LED sources will be in the $50B range.
Despite my rooting interest for OLEDs, the glass is looking about half full — especially as product developers do amazing things in luminaires based on LED-edge-lit light guides.