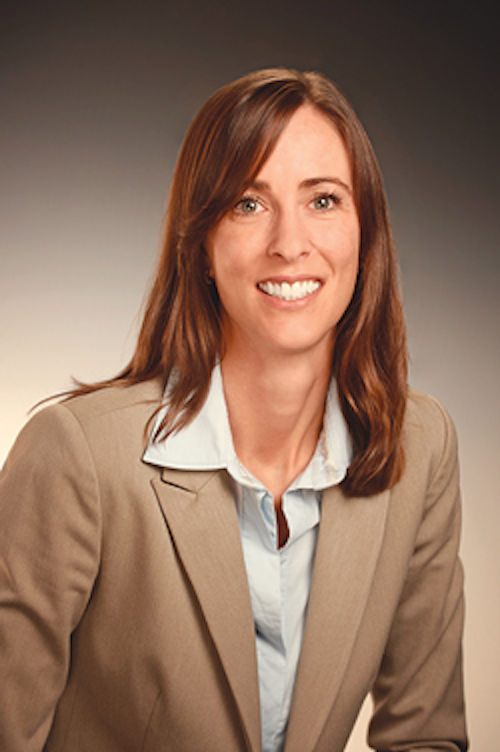 MAURY WRIGHT interviews Jennifer Holland relative to the LEDs Magazine Sapphire Award that Lumileds won for the SunPlus family of packaged LEDs designed for horticultural lighting.
LEDs Magazine announced the winners in the 2017 Sapphire Awards program on March 1, 2017 in Anaheim, CA, at a Gala that took place coincident with the Strategies in Light tradeshow. Lumileds has been well known for its LEDs designed for general illumination, automotive, and similar applications, but on the night of the Gala the company took honors for the Luxeon SunPlus family of LEDs in the Horticultural Lighting category. You can peruse the full list of Sapphire winners in a feature article that we published on the awards. The SunPlus family, meanwhile, won the votes of judges via a broad feature set in terms of different spectral power distributions (SPDs) tuned to specific plant needs. We recently had a chance to talk with Jennifer Holland, product line director for the SunPlus Series, about the inspiration behind the product family, how the company delivered such wide choices in spectra, and how the LEDs will be utilized in horticultural fixtures.
Interested in articles & announcements on LEDs for horticultural lighting applications?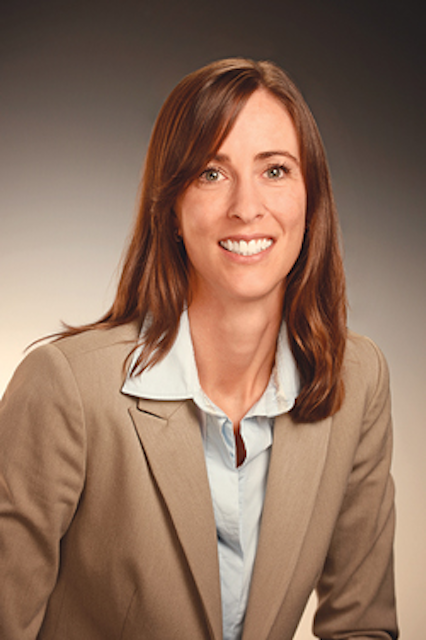 JENNIFER HOLLAND
LEDs Magazine: Hi Jennifer, and congratulations on winning an LEDs Magazine Sapphire Award for your Lumileds SunPlus portfolio of LEDs for horticultural lighting applications. We've regularly written that LED manufacturers are increasingly developing packaged LED products that target specific applications. Still, SunPlus takes the concept to a new level in terms of the breadth of the portfolio and how closely tied it is to the application. Tell us about the inspiration behind the concept. How did the decision and strategy evolve to develop LEDs with so many SPDs and across mid- and high-power sectors?
Jennifer Holland: First, we don't refer to the SunPlus 35 as a mid-power LED, but rather both the 35 and 20 families as LEDs with specific combinations of radiometric output and SPD that match horticultural needs. We wanted to develop a product line that enabled our customers to design the optimal fixtures for each of the applications within the horticulture segment. Different applications call for different specs and requirements from the LED.
LEDs: On a more general LED development level, how does the Lumileds team pursue a new product concept? Does it start with the basic performance capacity of an epitaxial platform and then proceed to what can be accomplished with phosphor, optics, and package?
Holland: We look at market trends, industry views, and listen to our customers in order to develop the best product possible that will fit a need in the market and provide value to our customers.
LEDs: How often does a customer, or maybe several customers, spark the development process with a need, idea, or application? It would seem that you would have to gate that type of development process carefully, or the Lumileds team would be chasing even far more application-specific developments than the impressive number you already support.
Holland: We regularly take into account customer feedback.
LEDs: About the horticultural niche, how important is that application to Lumileds? Judging from SunPlus, we'd expect the answer to be that horticulture is pretty significant to Lumileds. It's certainly important to us in the PennWell LED & Lighting Network and extraordinarily interesting. Still, how might it compare in volume sales potential to general lighting or automotive? And how do you think it might compare to other niches such as lighting for health and wellbeing?
Holland: While our competitors might, Lumileds has never viewed horticulture as a niche market. We see horticulture as a strong, important, and growing vertical market segment. Both horticulture and lighting for health and wellbeing are developing areas for LEDs and present opportunity for growth.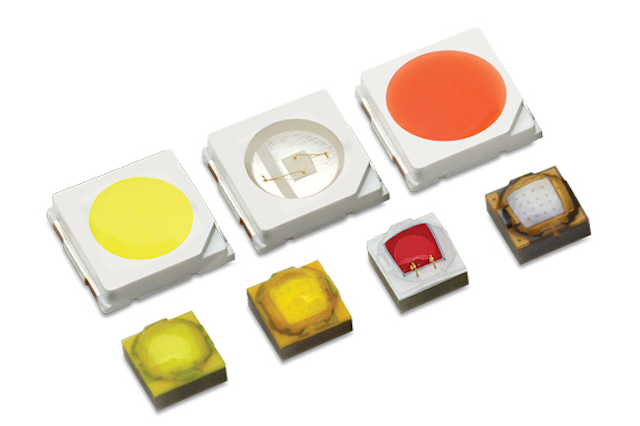 Lumileds' Luxeon SunPlus families bring a mix of monochromatic and phosphor-converted LEDs to horticultural lighting designs.
LEDs: Getting back to the specifics of SunPlus, we have been fascinated with the purple LED since the original announcement of the family. How, specifically, did that concept originate? The concept seems simple — put phosphor on a blue chip in a mid-power package — you do that every day with mid-power white LEDs. But what special challenges did purple pose in development and moving the LED to volume manufacturing?
Holland: We have a team of phosphor experts based at our facility in Aachen. We have the differentiator to be able to draw from their unique expertise to develop phosphor that no one else is capable of developing. This is not only limited to the horticulture market, but can be seen in other product lines as well such as our Stylist Series.
LEDs: Are there any early success stories you can share in terms of luminaires using the purple LED? What do you expect it to enable in a luminaire? And how do you expect luminaire makers to choose among the versions with varying amounts of blue energy?
Holland: Our customers are very savvy and know how to select and implement the purple LED that will best fit their needs and provide the highest crop yield based on the type of crop they are growing.
LEDs: As for the entire SunPlus family, we don't remember a single announcement that crossed the mid- and high-power LED sectors before from any packaged LED manufacturer. And while you might not differentiate the 35 and 20 lines by mid- or high-power descriptors, the packages resemble LEDs in the general lighting market described in that manner. In any case, you could have easily separated the SunPlus announcement into multiple announcements. Is there anything to read in to the release of the entire portfolio at one time? Did these SunPlus LEDs matriculate in a different manner at Lumileds relative to other LED products?
Holland: We recognized a need early on to develop a complete portfolio to cover all of the major applications in the horticulture segment — greenhouses, vertical farms, and interweaving. By launching a complete portfolio, we are enabling our customers to select the best product to fit their specific need.
LEDs: Would you expect to see the 35- and 20-Series LEDs mixed in one system design, or is it more likely that any given product will use one or the other? If the latter is the more likely case, would you expect luminaire makers to more easily move between the families for different fixture designs because of some architectural similarities?
Holland: We see both types of fixture designs on the market.
LEDs: And speaking of similarities in the 35 and 20 lines, the phosphor-converted lime-green LEDs are the others that really caught our eye. We know that monochromatic green LED efficiency trails other colors. Was efficiency the primary reason for the phosphor approach? Were there other reasons relative to horticulture such as a broader emission band than what a monochromatic LED would deliver?
Holland: Lime offers several distinct advantages to our customers. For example, mixing lime with purple generates a white light that makes it easy to conduct visual inspection on the plants. Lime is a full-spectrum part which can benefit certain crops. Efficiency, as has been pointed out, is also a benefit that the Lime LED provides.
LEDs: What about the choice of green spectrum? Does the lime spectrum offer an advantage in horticulture or does it again come down to efficiency?
Holland: Depending on the type of crop, Lime can offer an advantage in terms of crop yield, taste, etc.
LEDs: One other innovation that came with the SunPlus introduction was binning based on PPF (photosynthetic photon flux). Has that proven important to customers? We keep hearing that even PPF falls short as a metric for horticultural lighting because two LEDs with vastly different SPDs can have equal PPF. How are your customers using the PPF binning and data?
Holland: PPF is a metric that is relevant for crops. LEDs that are binned in lumens are not specifically made for horticulture applications. Lumens are a relevant metric for humans, but not for plants. In order to enable our customers to design the best fixtures possible, we give them the tools to make sure it is relevant and easy for them — such as binning in PPF.
LEDs: Winning Sapphire is nothing new for Lumileds. Your company took our first ever Illumineer of the Year award — ironically, or maybe not, in part because of an application-specific focus in the CrispWhite development. What prompted Lumileds to choose SunPlus for entry and what did it mean to the team to win?
Holland: This is a great achievement for the entire team that gets shared across all functions since everyone contributed to make this happen. As a matter of fact, we approached LEDs Magazine and purchased a dozen replica awards to hand out to the various teams, such as manufacturing, product management, R&D, marketing communications, etc., at Lumileds who worked on the development and launch of the Luxeon SunPlus Series. They were very excited about the recognition!