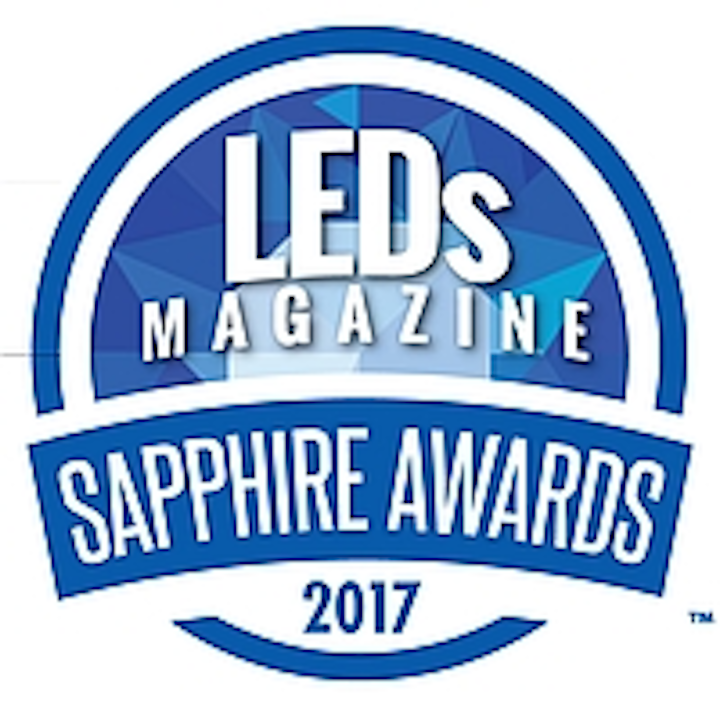 The third annual LEDs Magazine Sapphire Award winners exemplify evolution in lighting applications and technology, along with the emergence of value-added features, writes CARRIE MEADOWS.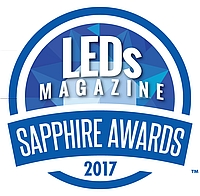 Sapphire Awards Gala spotlights evolving SSL trendsThe highlight of the co-located Strategies in Light (SIL; strategiesinlight.com), The LED Show, and Lightspace California events (lightspacecalifornia.com), the third annual Sapphire Awards Gala bestowed honors upon beacons of innovation in the solid-state lighting (SSL) industry on Mar. 1, 2017 in Anaheim. During the course of the evening, attendees gathered on the sapphire carpet to share in the excitement before the winners were named, enjoyed a gourmet dinner, and experienced top entertainment with performances by the Doug Taylor Trio Band and the Bella Electric Strings quartet. LEDs Magazine chief editor Maury Wright, who also headed the judging panel, presented an illuminating video on the extraordinary capabilities of LED-based SSL to deliver unique experiences in light, with examples of both striking landmarks enhanced by LED lighting and compelling architectural lighting design projects.
Interested in articles & announcements on LED & SSL design?
The LED & Lighting Network team, including Strategies Unlimited analysts Philip Smallwood and Shonika Vijay, was on hand to interview the winners and celebrate their accomplishments (stay tuned for a video of Gala highlights on our website).
Even now in our third year, we uphold the view that the Sapphire Awards program is singular in the industry for its recognition of valuable contributions across the entire LED and lighting supply chain, from enabling components to test tools, and from controls to lighting end products. Yet we continue to evaluate the categories and remain flexible to allow the awards to reflect the changing focus of the technology and trends that drive the SSL market each year. For example, at our inaugural event back in 2015, we saw smart lighting emerging as a significant trend, and the winner was a human-centric luminaire from Arborlight that mimicked a daylight spectrum. Fast-forward into 2016 and you'll see that the categories were separated to distinguish networking and controls technology from tunable lighting, accommodating the diversity amongst the entries and the fact that tunable products were becoming a force to be reckoned with on their own. This year, submissions converged under one category called "smart and connected SSL technologies" because not all smart products in SSL are luminaires. Sensors and modules add value at the individual fixture level, yes, but additional networking hardware and software tools can also deliver building- or city-wide system management, monitoring, and analytics to better manage space and environmental conditions, improve traffic control and security, and streamline maintenance.
The Sapphire judges, as always, had their work cut out for them. Each entry was considered upon its own merits while taking into account what might constitute a "perfect" SSL product in the intended application. Scoring ranged from 0–5 Sapphires. To achieve a score of 3 Sapphires, an enabling technology or lighting product was expected to be suitable for commercial deployment. Higher scores were given to products that were judged to perform efficiently and reliably, contribute to profitability, and demonstrate ease of use. (See a shortlist of the finalists.) In our upcoming coverage, we will disclose those products that received a score of 3.25 Sapphires or higher; additional scores and judges' comments will be made available privately for all entrants.
"The quality of products in this year's submissions has really stepped up from previous Sapphire entries. It is a great indication of where the lighting and controls industry is headed," noted SIL co-chair and Sapphire judge James Highgate.
We at LEDs Magazine, along with our esteemed judges and colleagues, are inspired by the number of advances that arrive in the market each year. The continuing stream of innovation in this exciting SSL industry demonstrates the union of engineering solutions with evolution in form and function. We can't wait to see what the coming year will bring. But first we will reveal this year's Sapphire Award winners. Watch our wrap-up video below and read on for more details.
Illumineer of the Year
Arguably the most anticipated honor, the Illumineer of the Year represents an individual or team who has developed innovative technology that enables high-quality lighting products while lowering operational and/or product costs. The technology may not yet be evident in commercially available products but would need to demonstrate commercial viability and value under our judges' criteria.
The third annual Illumineer of the Year, Alexander Wilm of Osram Opto Semiconductors, was nominated for his vital contributions to SSL development not only at the company but in the lighting industry. Wilm, the key expert in SSL at Osram Opto, began his tenure with the company in 2004 as an optics engineer, developing the first primary optics for automotive headlamps. He has moved through the ranks as an engineer and engineering team leader while navigating the shift of LED applications from specialty applications to the general illumination space.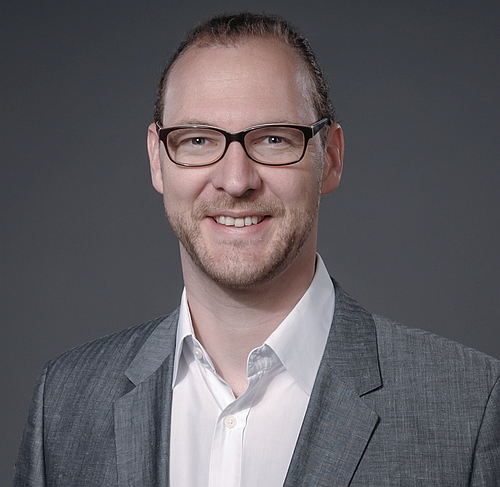 Illumineer of the Year Alexander Wilm of Osram Opto Semiconductors.
Wilm's contributions sprang from his "passion for light," and he began to focus on color fidelity and color preference research. These studies culminated in novel developments such as Osram's Brilliant Color converter mix technology that balances color fidelity and color rendering. Further studies while leading an expert committee at the Association of German Engineers (VDI) resulted in innovations that changed the way color and brightness homogeneity are considered and assessed, which has "influenced the design of the LEDs," according to the nomination.
Today, Wilm continues to pursue new methods of improving color quality and efficacy of LEDs for luminaire design, including the fairly recent implementation of TEN° binning by Osram Opto — a methodology that utilizes the CIE 10° color space in binning white LEDs, instead of the long-held standard 2° color space, to correct color inconsistency in white light. A frequent author and presenter in the lighting industry, Wilm shares his expertise and not only follows the SSL market but demonstrates forward thinking and dedication to promoting change for the benefit of the lighting market.
Commercial-Quality SSL Lamp Design
The commercial lamp space is certainly alive and well, with the volume of product announcements we see coming into the SSL market. LED replacements for the MR16 space, however, have had a history of not living up to traditional product performance due to tradeoffs in efficacy. The lamp's small form factor is the major challenge when integrating components. The US Department of Energy (DOE) concluded in its latest Caliper Snapshot report that market forces driving the focus toward LED T8 tubes and the high performance expectations of the retail lighting market may have slowed the development of LED-based MR16s. But the winner from Green Creative in this commercial category delivers in multiple aspects. Not only is the 8.5W, high-CRI lamp dimmable but it is a replacement for 75W halogen lamps, which have been lacking in this space. The LED lamp emits 850 lm with typical CRI of 92, R9 of 65, and R13 of 93 — at efficacy of 68 lm/W. The lamp is available in CCTs from 2700–4000K with minimal color deviation across all CCTs, which fall within a 4-step MacAdam ellipse.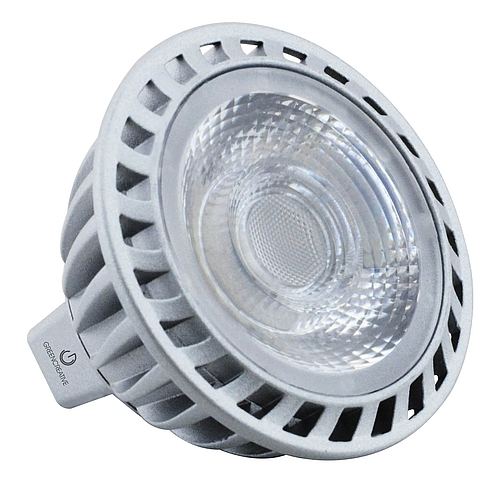 Green Creative 8.5W dimmable MR16 lamp.
Horticultural Lighting
As we have written before, the progress in delivering SSL technology into newer markets such as horticultural applications led us to debut the category in this year's program and launch a one-day conference. The horticultural community is forging new paths in indoor growing operations such as traditional greenhouses as well as urban vertical farming operations, which can benefit from the reduced space requirements of well-designed SSL fixtures in addition to their low heat dissipation and decreased energy consumption. Growers can leverage the added benefit of technology engineered to speed plant growth cycles, with the potential for specific color mixes to enhance flavor and aesthetics, too. And that is precisely what brings Lumileds' Luxeon SunPlus LEDs accolades in the horticultural lighting category. The SunPlus LEDs are binned and tested based on photosynthetic photon flux (PPF), which is a metric that characterizes the radiometric energy that most impacts plant growth. It allows scientists and SSL product developers to compare the performance of light sources relative, specifically, to horticulture and the photosynthetically active radiation (PAR) spectrum. PAR is described as the range from 400–700 nm. Lumileds offers the devices in two package sizes, 2×2 mm and 3.5×3.5 mm (SunPlus 20 and SunPlus 35 lines). The Luxeon LEDs are available in far red, royal blue, lime, cool white, and an industry-first phosphor-converted purple — all of which can be combined for multi-channel, tunable-color luminaire designs to provide a light recipe for various plant types and conditions.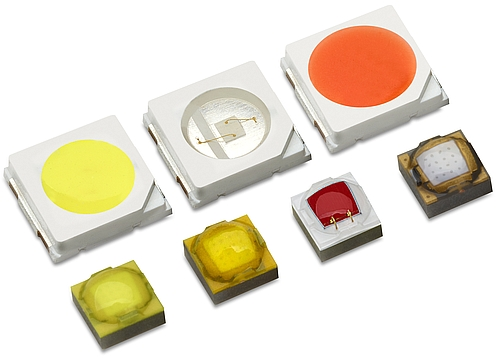 Lumileds Luxeon SunPlus Series LEDs for horticultural applications.
ICs and Electronic Components for SSL
The electronic "brains" of SSL products are small yet significantly complex. And in more demanding operating environments such as automotive lighting, a product must demonstrate robustness even in a compact form. Auto manufacturers are increasingly implementing adaptive-beam technology in their headlamps, and standards organizations are focusing on the implementation and safety implications of such dynamically controlled headlamps (see our February Standards feature). Linear Technology's LT3965 LED bypass switching device uses a common current source for dimming individual LEDs in a string — exactly what needs to happen in an adaptive drive beam headlamp. Eight individually controlled floating-source NMOS switches can be connected in parallel or in series to bypass current around one or more LEDs in a string. The LT3965 communicates with a microcontroller via I2C serial interface to deliver instructions as to constant on/off or pulsewidth-modulation (PWM) dimming with or without fade transition.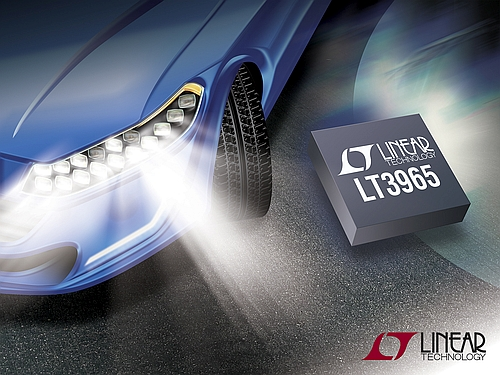 Linear Technology LT3965 LED bypass switching device.
Indoor Ambient, Track, and Accent SSL Luminaire Design
One of the exciting aspects of indoor SSL is the ability to multi-task and provide layered lighting from fewer well-designed and -placed luminaires. Products that exhibit flexibility of installation and directional lighting can move illumination beyond purely functional to improve the experience in a space. With that in mind, the Sculpt Accent luminaires from Axis Lighting stood out to the judges. In addition to ambient lighting, adjustable light modules provide integrated task lighting while ensuring ease of installation with predesigned kits and configurations. The luminaires are available as standalone, recessed, surface-mount, or pendant styles, or integrated with Sculpt fixtures and deliver 500-lm output with an aperture size of 1.25 in. Versatility is achieved with three beam spreads; a semi-retractable insert provides 359° rotation, 90° tilt, and vertical adjustment.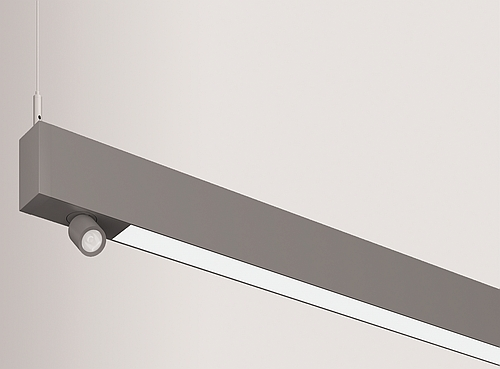 Sculpt Accent luminaire from Axis Lighting.
Indoor Troffer, Linear, and Recessed SSL Luminaire Design
Linear illumination, as we described in last year's Sapphire Awards roundup, is abundant in many commercial and municipal spaces. Indeed, the description "linear" holds true with the winning product in this category, but as Maury Wright noted in a feature article from our October 2016 issue, the Fluxwerx Fold luminaires "almost defy definition or characterization in familiar terms". The company has constructed the linear pendant luminaire with high-transmittance, clear acrylic lenses that provide even illumination distribution and eliminate point-source visibility. Color accuracy is within a 2-step MacAdam ellipse and the luminaires are available in multiple CCTs with high CRI. Three endcap options — Arch, Oblique, and Slant — and clean lines combined with factory-installed features and no electrical connections at fixture joints simplify integration within many types of commercial spaces. Controls have also been carefully considered with the design: Up-down lighting control provides fully dimmable or switchable independent control of the direct and indirect lighting distributions, and an agnostic driver design means the luminaires can be integrated with various building management systems.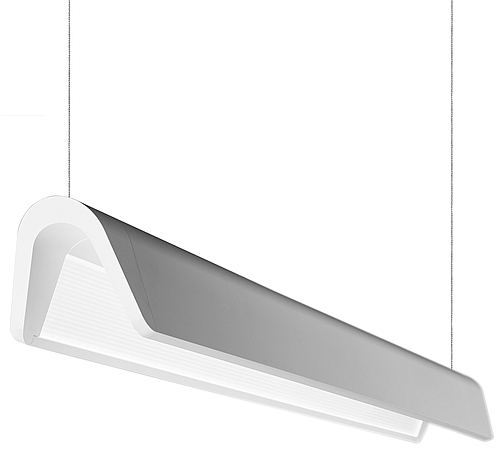 Fluxwerx Fold luminaire.
LEDs Magazine thanks the LED & Lighting Network team and the industry experts on our judging panel for all their work in making the Sapphire Awards possible. Visit ledsmagazine.com/sapphireawards
for updates on next year's submission deadline, event, and more.
Industrial SSL Luminaire Design
Harsh environmental conditions and high-output operation put a lot of pressure on the industrial luminaire category to meet extraordinary expectations. Cree is now a two-time winner in this category. The Cree HXB Series LED high bay provides a one-for-one replacement of 500W and 1000W high-intensity discharge (HID) fixtures, delivering 35,000 and 70,000 lm with optics options for flood and aisle lighting. One polycarbonate glare shield option offers 4.5% uplight to minimize the cave-like feel that can occur with high-ceiling industrial lighting. The high bay's aluminum-bonded zipper fin heat sink uses less material than cast aluminum heat sinks, and enables the product to achieve a light weight. A universal mount also supports ease of installation. The product comes with a 10-year limited warranty even at maximum operating temperature to 149°F.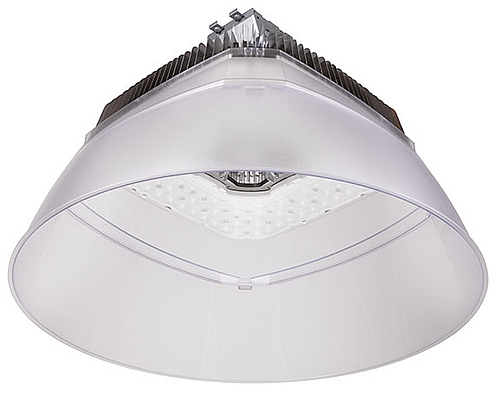 Cree HXB Series LED high bay.
LED Drivers
The latest generation of LED drivers is expected to power SSL systems with flicker-free operation while also offering more connectivity and programming features. These value-added features enable control on a more granular level and also form the foundation for lighting to be a data hub in Internet of Things (IoT) applications. Fulham's winning wireless programmable LED drivers include cloud-based IoT management and controls for outdoor lighting networks, and are designed to support smart-city functions such as automatic dimming of outdoor lighting, traffic and environmental data collection, and more. The drivers are connected wirelessly to a central gateway that can support many drivers, and each device communicates with the others while maintaining their connection to the cloud-based management system. The programmability, however, is what sets these drivers apart. Output current can be programmed to match previous lamps' lumen output; dimming curve can be customized; and luminaires can be controlled in case of potentially damaging temperature fluctuations. This feature set enables the drivers to future proof the luminaires connected to the network.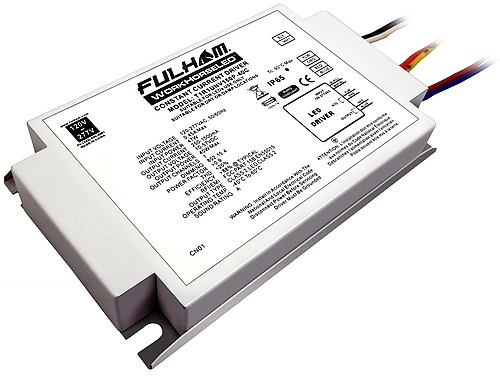 Outdoor wireless programmable LED driver by Fulham.
Linear T8 SSL Lamp Design
By the sheer volume of the potential market alone, LED T8 replacement lamps (also known as LED tubes or TLEDs) are worthy of notice, although they have notoriously been less efficient than integrated LED fixtures. As LED industry expert Margery Conner noted in her hands-on evaluation back in 2015, "As of July 14, 2014, fluorescent lamps that can't meet efficacy levels of 88 lm/W, or 89 lm/W for lamps with CCT greater than 4500K, are no longer allowed to be manufactured or imported into the US." That mandate provided a push to advance the SSL technology inside the well-known form factor to deliver improved efficiency and additional features. The winner in this new Sapphire Award category, the Redcap TLED from Energy Focus, is self-ballasted and contains space to hold components for a rechargeable battery system, which makes it capable of providing emergency backup lighting in commercial applications — without an external battery or additional emergency ballast. One end of the LED tube is wired for switched operation and the red-capped end is wired to emergency mains, which charges the battery. When power is lost to the charging end, the TLED switches to emergency mode, which emits at half-brightness for 15 minutes and then tapers down for at least 90 minutes. Pulsed battery charge is enabled by software control in the LED driver and integrated circuitry. Maintenance is minimal due to the fact that the lamps do not require an external ballast and they can be changed out when batteries are worn or light output is reduced.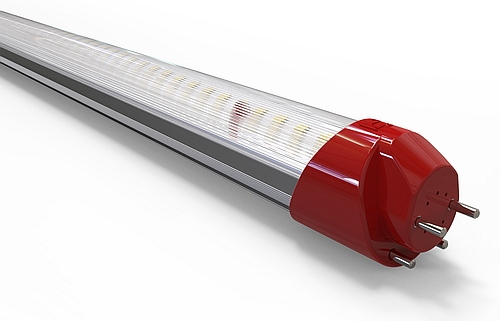 Energy Focus Redcap battery-integrated emergency TLED.
Modular LED Light Engines
Light engines and modules deliver the ability to scale down SSL system design with fewer components. Indeed, Plessey's Orion beam-forming module takes the concept further with its compact design featuring PCB-mounted LEDs and a thin optical component that includes reflectors for each LED. The key here is "think thin"; the module allows SSL product developers to design directional lighting fixtures such as downlights and tracklights in a thinner and lighter form factor instead of incorporating the larger COB LED format that requires additional depth for the optics. The elimination of secondary optics reduces manufacturing costs for luminaire developers as well as reducing inventory and time to market. At the LED Professional Symposium back in September, the company demonstrated the Orion PLWS3000 series, showing the uniformity and color consistency of the light produced.
Plessey's PLWS3000 Series Orion beam-forming module.
Outdoor Landscape and Accent SSL Luminaire Design
Obviously, good looks are an important quality in the landscape and accent luminaire design category. Hubbell's Kim Lighting received outdoor accolades just two short years ago when this program was launched, and has since added color selection and matching to the Lightvault 8 RGBW luminaire. In addition to the built-in wireless Bluetooth connectivity, with control via Apple or Android devices, the in-grade luminaire can now also be controlled via hard-wired DMX 512 system. Designers and facility managers can remotely aim and dim individual luminaire optics to adjust the beam target. The optic can move 12° in any direction and a slider provides variable dimming down to 20% in 1% increments. The IP68 sealed light engine delivers light in CCTs of 3000K, 4200K, and 5100K.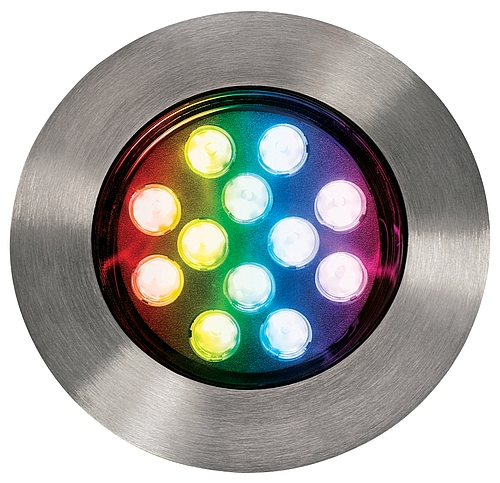 Hubbell's Kim Lighting Lightvault 8 RGBW luminaire.
Outdoor Street and Area SSL Luminaire Design
With the overall quality of illumination being delivered by many outdoor street and area lighting products today, what provides a leg up on the competition? The sleek, modern aesthetics of the Eaton Invue Arbor collection — offering bollard, post-top, and wall-mount models — can certainly create a cohesive and organic look in any outdoor setting. But the injection-molded AccuAim optics embedded into the WaveStream lightguide material also eliminate pixilation and reduce glare, providing safe and attractive light distribution for area and pedestrian applications. Back in 2013 when Cooper Lighting was still a separate division, the company debuted new indoor luminaires using the optical light-guide technology at LightFair and has since incorporated it in other offerings. The Invue SSL luminaires are available with symmetric and asymmetric distributions, in 4000K or optional 3000K CCT with minimum 80 CRI.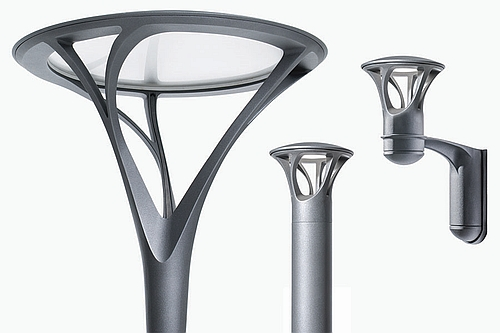 Invue Arbor outdoor LED luminaire collection by Eaton.
Packaged LEDs and OLEDs
The line between mid- and high-power packaged LEDs is blurring, and the judges agreed that Osram Opto "bridged the mid-power to low-power chasm" with its Duris P 10 packaged LEDs for high-output outdoor lighting applications. The 1100-lm output is produced by four emitters in the 7×7-mm package without secondary optics to drive up the design cost. The epoxy-based packages provide a lower-cost alternative to ceramic-based LEDs while still achieving heat and corrosion resistance in outdoor lighting applications. The company has leveraged its experience in the harsh automotive environment to combine lead-frame package construction with high-power chips for demanding illumination tasks such as street and tunnel lighting.
Osram Opto Semiconductors' Duris P 10 LED.
Smart and Connected SSL Technologies
Smart lighting and technologies enabling connected SSL are so disparate, it can be difficult to compare their attributes and benefits. But this year the judges paid homage to Echelon for integrating power-line communications and a wireless network in the Lumewave PL-RF gateway (LPG) for smart-city applications. Echelon acquired Lumewave and its lighting control technology back in 2014. Municipalities and campuses can select the optimal connectivity option for each application or light fixture and coordinate control of all their smart-city efforts, even with various lamp types — such as HID, LED, plasma, and induction — involved. Users can manage all their assets and monitor maintenance needs via real-time communication across the power-line and wireless networks. We recently reported that Echelon is working to integrate IBM's Watson cloud-computing technology to increase the intelligent data-collection capabilities of the Lumewave platform, so we look forward to seeing the next generation of technology from the company.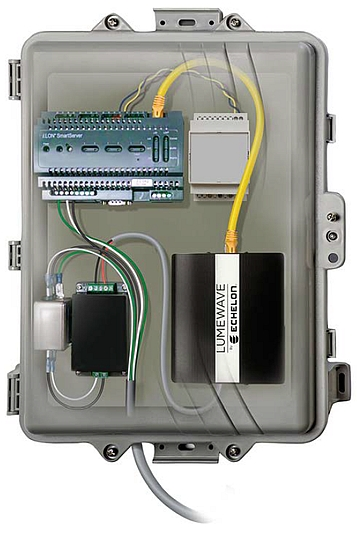 Lumewave PL-RF gateway from Echelon.
Specialty SSL Design
Specialty SSL covers a broad sweep of products, from façade and entertainment lighting to backlight and display technology, and lighting used in industrial and life science applications. Since strides are being made in the UV LED market and the devices can be used across many applications, it makes sense that the winning product would incorporate such technology. Unilux has engineered its UV LED strobes to address the serious business of preventing forgery and counterfeiting. In the inspection process during security printing, UV LED strobes eliminate the need for UV filters that covered the lenses of prior xenon-based strobes to leave only the UV spectrum visible to the inspection equipment. This enables operators to confirm that UV-sensitive materials have been properly applied. The lower energy consumption compared to the conventional inspection lighting is of course a benefit to these operations, but it is the uniformly-lit coverage area and the brightness — up to 10X that of xenon strobes — that enable the smallest defects to be located quickly and corrected during processing.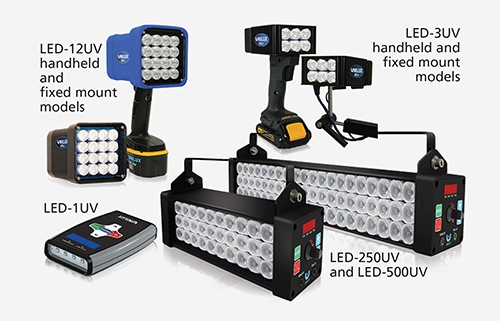 Unilux LED UV inspection strobes.
SSL Enabling Technologies
None of the lighting end products our judges evaluated would be possible without the foundation of SSL enabling technologies such as thermal and packaging materials, optics and lenses, and interconnect. What made Fraen's color-mixing system stand out was its adjustable-angle output zoom for color-tunable lighting applications — it makes for an incredibly flexible tool in a popular application. The system uses a fully-optimized mixing rod with a textured microlens exit surface to blend the light output, and a color-corrected achromatic doublet projection lens to project the variable beam; it can also deliver tunable-white light. Fraen has been recognized for optical innovation, having won a Sapphire Award last year for its multi-total-internal-reflection (TIR) nested lens. The beam can transition from a flood up to 80° to a narrow spot of 4° while maintaining color uniformity in entertainment, architectural, and general lighting applications.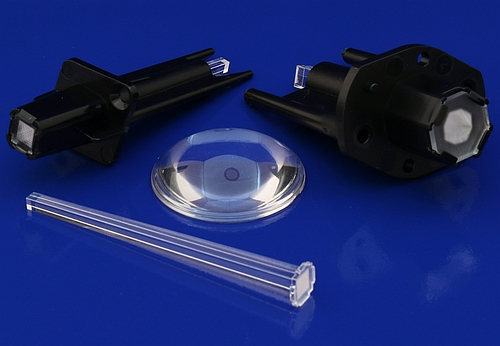 Fraen FXCM-5D-47B color-mixing optical zoom system.
Tools and Tests in SSL Design
Finally, no LED product can expect to have success in the market if isn't properly tested for performance. In fact, in our March issue Vektrex founder and CTO Jeff Hulett tackles the transition to test methods that properly characterize LED performance (check back on our website for that feature). The judges recognized the significance of Vektrex's work in pursuing precise current-pulse sources that allow more accurate characterization of packaged LED performance. According to Vektrex, "an estimated 4% error exists with many LED light measurements." And of course, the SSL industry must continue to increase performance of LED products by improving test and analysis in order to move forward into new applications and markets. The SpikeSafe current sources offer maximum voltages to 400V and maximum source currents to 40A for advanced LED test, employing accurate pulsing with microsecond rise times and low-jitter triggering to produce waveforms that reduce uncertainty and improve measurement repeatability.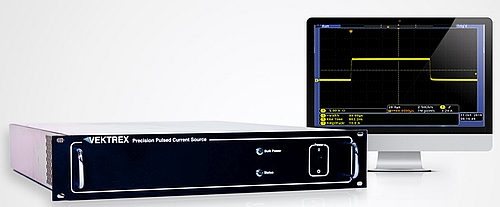 SpikeSafe Performance current source series by Vektrex.