MAURY WRIGHT discusses the packaged LED business and the operations of Seoul Semiconductor with newly appointed North American Seoul vice president MARK MCCLEAR.
For years Mark McClear was one of the most visible, articulate, and impactful executives in the power LED and solid-state lighting (SSL) sectors while holding numerous positions at LED maker Cree. In the fall of 2015, McClear left Cree for an opportunity outside the LED sector but recently returned to the LED and SSL area as vice president of North America for Seoul Semiconductor (SSC). McClear will without question make an impact and we'd expect him to be front and center at industry events in the coming months, so we took this opportunity to ask about his duties at Seoul, how he sees the state of the LED industry, what led him to Seoul, and his near-term plans in his new position.
Interested in articles & announcements on LED business?
LEDs Magazine: Welcome back to the LED and solid-state lighting market sectors, Mark. How about starting off here by telling us what your position at Seoul Semiconductor entails? And do I understand correctly that you had been quietly on the job for a month or more before the news of your position broke back in December?
Mark McClear: I have been asked to lead the Seoul Semiconductor visible LED components business for North America. The position includes lighting and automotive applications.
LEDs: When you left Cree, we found it interesting that you went to yet another application area where semiconductor technology was being used in maybe an unexpected way to disrupt a traditional market. Sounds a lot like LEDs and lighting, although perhaps at an earlier stage in the disruption. Tell us a little about your experience while away from the sector and maybe what you learned from the experience that can be applied at this stage in the LED and SSL sectors.
McClear: Businesses can change directions quickly these days and startup companies must be able to change even more quickly. The company I was working for made a strategic change in their manufacturing profile, which, in turn, caused us to change our organization. My position and a number of others were eliminated in the process. I'm still a big fan of the company and technology and expect to see them in the market with solid-state refrigeration in 2017.
LEDs: Having been away from LEDs for a little more than a year, was there anything that surprised you coming back into this market? Had technology advanced more rapidly or more slowly that you might have expected?
McClear: There have definitely been changes in the sophistication and level of integration in lighting controls, and I am finally hearing what I consider to be some concrete, workable Internet of Things (IoT) solutions. At the component level, it's clear that mid-power LEDs have continued to erode even more deeply into the high-power LED market. And customers are driving towards trading off lower cost for "good enough" reliability for some consumer applications such as replacement lamps.
LEDs: What about your view of the LED and lighting businesses from a high level? We still have issues like price erosion in components, although that pressure may be slightly less impactful than when you left. But we presume that you see great opportunity in LEDs and lighting going forward.
McClear: Yes, definitely. We see that most of the research and development in the lighting area has shifted to LED yet many applications are less than 20% penetrated - there are a lot of sockets out there in the process of being converted to LED. Pricing continues to come down and that is going to put continued pressure on the LED component suppliers who do not have native LED chip manufacturing capabilities, have not planned ahead for low-cost packaging capacity, or ones who may have relied on government subsidies for profitability in the past. All of these factors point toward consolidation and instability in the LED supply chain over the medium term.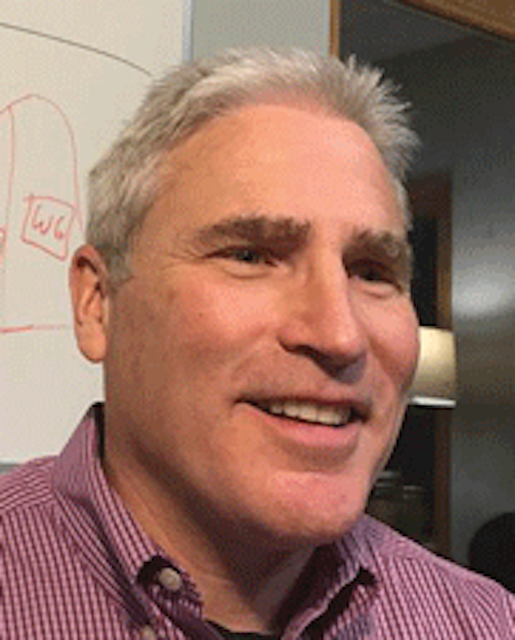 Seoul Semiconductor taps Mark McClear to lead North American LED business
Mark McClear
LEDs: What led you to the position at Seoul Semiconductor? Was it the Seoul technology portfolio or their market position?
McClear: Seoul has three key strengths that made this an attractive move for me: great manufacturing position, innovative products and technology, and a clear business vision and stability.
Our new manufacturing plant in Vietnam gives us world-class manufacturing cost and capacity. New product and technology platforms in chip-scale LEDs, multi-junction LED chips, Acrich Gen 4, and custom LED modules will make a huge impact in 2017. And, importantly, Seoul Semiconductor is committed to making our lighting and automotive customers successful while not competing with them. Tied together, SSC has great products and technology aimed at making our customers successful, and there is no doubt around the ownership, commitment, or strategic direction of the company.
LEDs: Tell us more about the Seoul Semiconductor LED technology platform. What are its strengths, and maybe its weaknesses?
McClear: One that I am really excited about is a high-power chip-scale package (CSP) LED product called WICOP (wafer-level integrated chip on PCB). WICOP delivers up to 10% more light versus a comparable 3535, is up to 20% less expensive, and can replace traditional high-powered 3535-class LEDs in applications like outdoor, torch, high bay, and sports lighting - anywhere a total internal reflection (TIR) optic is used with a 3535. WICOP is also great for making very densely packed arrays that would be impossible for other package technologies. We've also done considerable work getting the LM-80 data all together, more than 9000 hours so far, and getting the pick-and-place manufacturing recipes down to enable our customers to realize these advantages quickly. We expect to see a number of breakthrough applications enabled by WICOP at LightFair this year.
LEDs: Relative to accomplishing your goals in assuming this executive position at Seoul, what do you see as the biggest technical and market challenges going forward?
McClear: The biggest challenge that I expect to work on is brand. Seoul Semiconductor is one of the biggest, best led, most stable, and innovative LED companies in the world but we don't talk about it too much. As mentioned above, we've got a great technology, manufacturing, and stability story to tell. And as the market begins to listen to it, I expect it will help with recruiting and to help turn the business in North America around.
LEDs: Over the course of the past few years, Seoul Semiconductor has probably been best known for two things: the Acrich-branded AC-LED technology that has included high-voltage multi-junction LEDs, AC driver ICs, and modular light engines; and the WICOP technology that you mentioned. We also know that Seoul has a broad line of high-power LEDs that maybe haven't been publicized as much. How do you rank the importance of these elements, and what might we have missed?
McClear: Seoul Semiconductor is the only LED supplier who has both a reliable high-power LED chip platform and a chip-scale LED for lighting. Some have CSP-like packages for automotive headlamps. This marriage of LED chip technology with low-cost packaging - called WICOP - is one of our strongest new offerings. The MJT (multi-junction technology) LED chips allow Seoul to provide high-voltage mid-power packages with a single monolithic chip. While this is transparent to the end user, the MJT affords Seoul important advantages in manufacturing and gives us a long-term cost advantage. One additional area we are getting increased traction is custom LED modules. This is again the marriage of a great portfolio of mid- and high-power LED components with our low-cost manufacturing capabilities and AC-LED capabilities, and provides customers important advantages in supply chain flexibility and outsourcing.
LEDs: How important is AC-LED technology to the future of Seoul Semiconductor?
McClear: AC-LED fills an important niche in the lighting market and Seoul Semiconductor will continue to lead in this area. We've innovated through four generations of Acrich technology so far, continuing to refine and add features like dimming, surge protection, RF noise suppression, reduced cost, etc. with each generation. We are expecting our Gen 4 Acrich in 2017, where we will address visible flicker also.
LEDs: Will you be involved in parts of Seoul's business outside of the power LED sector and associated markets such as general lighting, backlighting, auto, and such? For example, will you have direct involvement in UV-LED developments?
McClear: The UV and backlighting businesses are a separate responsibility; I will not have any part in those business unit operations. As mentioned above, automotive is included.
LEDs: Thanks, Mark, for doing this interview. We know you were only away from our industry for a little over a year. But we sure missed the passion and thinking you brought to the industry. We look forward to seeing you again become a top industry voice now representing Seoul Semiconductor.