Hubbell Lighting appoints John DiNardi as general manager for lighting components business
Aug 8th, 2016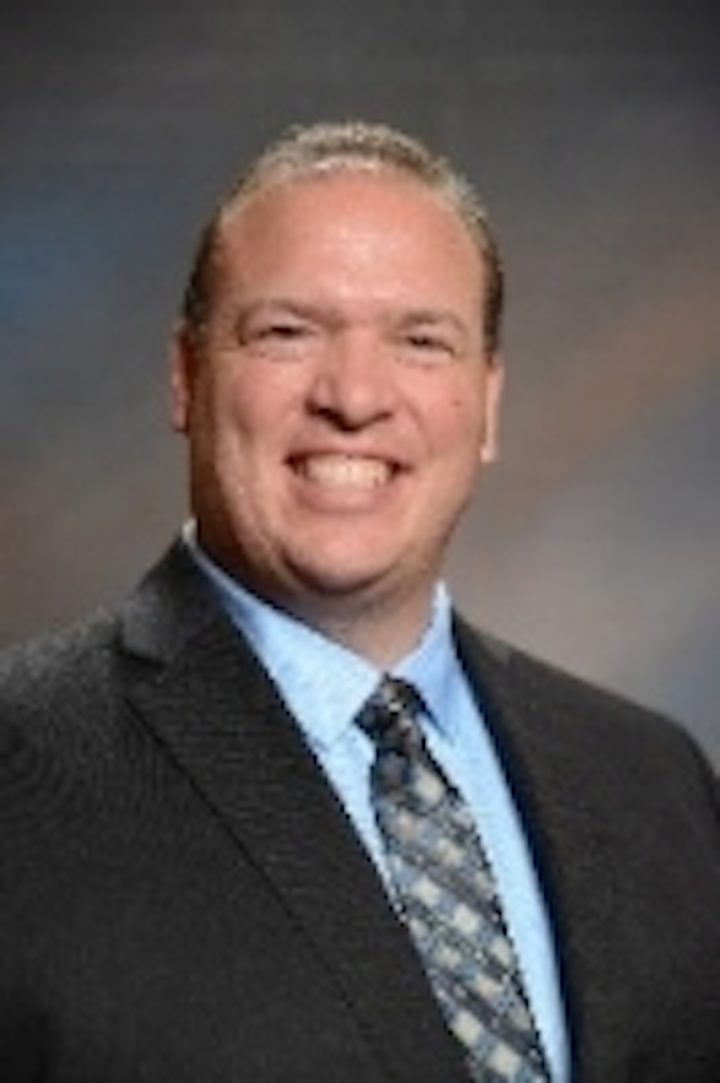 Greenville, SC – Hubbell Lighting, an innovator in the lighting industry, has named John DiNardi General Manager and Vice President of the Hubbell Lighting Components Business. He currently heads Hubbell Lighting's Technology and Business Development program. This move connects the solid state lighting components brands with Hubbell's advanced technology, product and business development group.
Interested in more articles & announcements on lighting components for SSL design?

DiNardi brings more than 25 years of experience in the electronics and lighting industries to his new role. In 2000, he co-founded Norlux which was acquired by Hubbell Incorporated in 2013. For the last year, he has led Hubbell Lighting's technology and business development organization. This group creates advanced technology components and systems which steers Hubbell Lighting into new business areas such as Healthcare lighting. John holds a Bachelor of Arts degree in economics from Vanderbilt University. He also serves as a mentor and judge for the Clean Energy Trust.

Hubbell Lighting President Kevin Poyck commented, "John brings a new level of excitement to this role with a deep commitment to customer service. We're happy to have him in place as we strive to be the number one customer-focused manufacturer in the lighting industry."

The Hubbell Lighting Components Business consists of Thomas Research Products (complete solid state component solutions for OEMs, including LED drivers and surge protectors), Norlux (custom LED engineering and manufacturing services for OEMs) and Hubbell Control Solutions (innovative and simple-to-use lighting controls and occupancy sensors for lighting designers, architects and facility managers). Greg Andrews, VP of the Thomas Research and Norlux brands, and Bruce Morris, Director of the Hubbell Control Solutions brand, will report to John. The Components Business is based in Elgin, IL.

For more information on Thomas Research Products, please visit: trpssl.com. Follow the company on Facebook, Twitter or LinkedIn for the latest news and updates.

About Hubbell Lighting
Hubbell Lighting is elevating the lighting experience. Empowered by lighting solutions that integrate seamlessly into their environment, save energy, provide improved quality of light, deliver return on investment and armed with Hubbell's unflinching support, its customers are able to think differently about how, where, and when they can use light. As one of the largest lighting fixture manufacturers in North America, it features a suite of brands that provide a full range of indoor and outdoor lighting products serving the commercial, industrial, institutional, and residential markets. Learn more at hubbelllighting.com and engage with the company online at LinkedIn, Twitter and Facebook. For information on Hubbell Incorporated, visit hubbell.com.
Contact:
Thomas Research Products/Hubbell Control Solutions

Web site:

Locate more controls vendors in the LEDs Magazine Suppliers Directory

Submit new products, case studies/projects, and other press releases at http://www.ledsmagazine.com/content/leds/en/addcontent.html.

More from Thomas Research Products, Norlux, & Hubbell Control Solutions:
Thomas Research Products releases ZigBee-certified wireless LED driver control module
Hubbell Control Solutions introduces flexible new NX light fixture controller
Norlux 'warm dimming' technologies for LED light engines will be demonstrated at LightFair