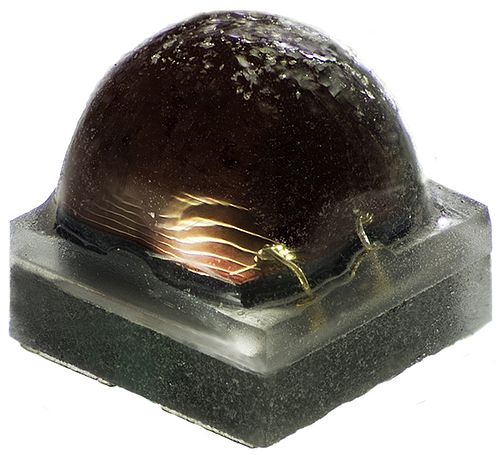 Like the existing blue, green, red, and white emitters, the new 660-nm version is nearly 80% smaller than the packaged LEDs Cree targets at the market for grow lights in more spacious general greenhouses.
Cree Inc. has added a second red LED to its XQ-E line of vertical farming diodes, which are about 80% smaller than the horticultural diodes that Cree sells for the general greenhouse market where there is more room for larger light emitters.
Interested in articles & announcements on horticultural LEDs?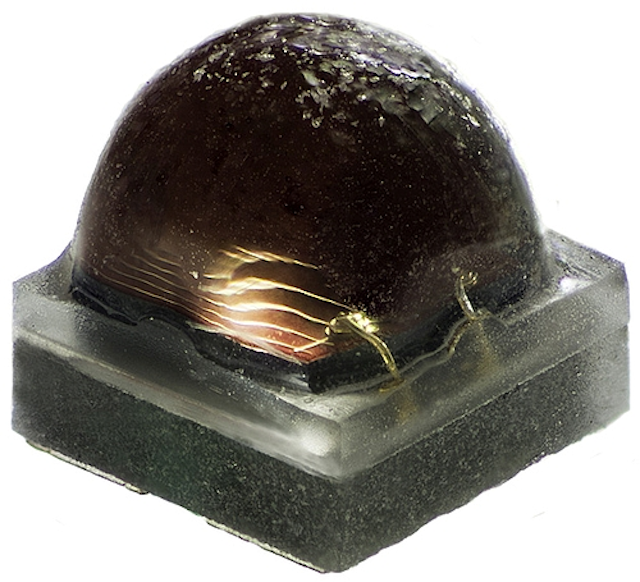 Cree adds a "photo red" diode to its vertical farming line of horticultural LEDs
Vertical farming typically stacks plants and crops up and down buildings in urban areas and thus tends to squeeze them in more than in conventional greenhouses. Not every setting can accommodate a large greenhouse such as the one in France we recently reported is using horticultural LED lighting by Philips.
LEDs Magazine has launched its one-day Horticultural Lighting Conference! Visit horticulturelightingconference.com
to learn more.
Like the rest of the XQ line, the new Cree XLamp XQ-E Photo Red packaged LED measures 2.56 mm2 (1.6 mm×1.6 mm) at its base, compared to 11.9 mm2 (3.45 mm × 3.45 mm) for the XP-E LEDs that Cree offers for larger greenhouses.
The new "photo red" version emits light at a frequency of 660 nm. It joins the 450-nm royal blue, the 525-nm green, the 625-nm red, and the full-spectrum white diode in the XQ line. Cree does not offer a far-red XQ diode, but does offer far red in the XP line.
Horticultural LED grow lights can emit a mix of colors that farmers can alter at different stages of crop growth to help stimulate attributes such as photosynthesis, size, shape, nutritional content, juiciness, and flavor. Cree said its XQ and XP lines deliver a higher photosynthetic photon flux density (PPFD) than a traditional high-pressure sodium lamp, while requiring only half the power. PPFD measures the amount of light between 400 nm and 700 nm, which is the band that's useful in photosynthesis.
"Cree LEDs enable us to offer full-spectrum LED grow lights that truly mimic natural sunlight," said Rami Vardi, chief executive officer, Spectrum King LED, a horticultural luminaire maker based in Canoga Park, CA.
Cree did not release pricing for the new diode. Paul Scheidt, leader of product marketing, said it is in the same price range as other XQ diodes.
MARK HALPERis a contributing editor for LEDs Magazine, and an energy, technology, and business journalist (markhalper@aol.com).