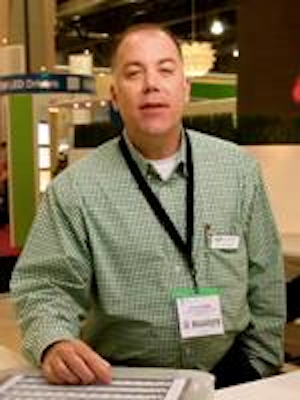 Doug Rooks is the applications director for the West at Seoul Semiconductor, Inc. He has worked for Seoul Semiconductor for over 3.5 years. He is responsible for the technical applications support of the LED products as well as customer application support from the driver, to the thermal analysis, and optical engineering support.

Prior to Seoul Semi he worked 10.5 years at Arrow Electronics as a field applications engineer supporting Avago and Cree LEDs as well as power/driver solutions from National Semi, Texas Instruments, ST Micro, and Cypress Semiconductor as well as a whole host of other product lines.

He graduated from the University of Missouri–Columbia in 1995 with a BS in Electrical Engineering and Computer Engineering.