ChromaPanels from Pulsar announce launch of BMW 1
LED panels in the shape of a giant number "1" announced to Munich the launch of a new BMW automobile
Oct 18th, 2004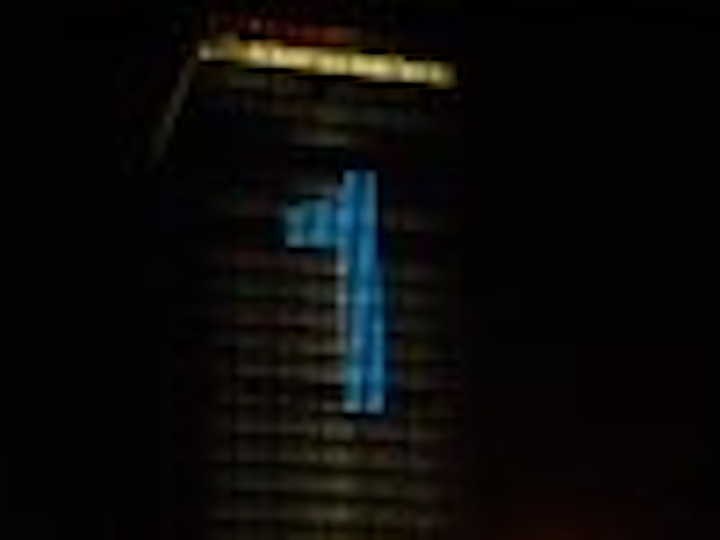 With its 37 floors the "Uptown" is the highest office building in Munich and is a major feature on the skyline of the state capital. The glass front is 140 m high and mainly used for special events.
This year, Uptown was illuminated with an outsized "1" to announce the launch of the new BMW 1 from the Bavarian automobile manufacturer.
The number was assembled out of a total of 130 Pulsar ChromaPanel600 LED modules. The panels measure 590 x 590 mm and are 75 mm deep, weighing 5.2 kg each.
Due to special mounting plates, developed by Fournell Showtechnik GmbH and attached to the back of the modules, the ChromaPanels were installed in a very short time.
The mounting system includes different aluminium plates with Camlock take-ups as well as couplers with omega brackets. This makes it possible to install the ChromaPanels side to side or on top of each other in an easy and quick way.