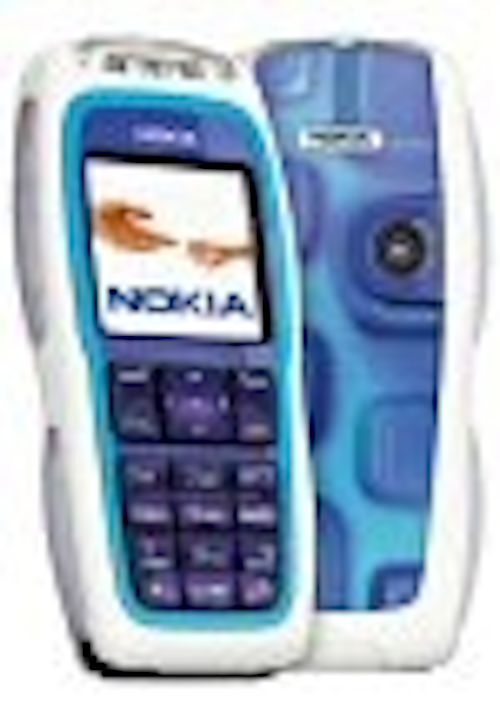 The phone has a color screen backlit with LEDs, a built-in camera that uses white LEDs to provide the flash function, and transparent "Nokia Xpress-On" grips on the side. The grips contain LEDs that pulsate with light effects to indicate calls and messages, and in sync with the beat of ringtones.
When a "Fun Shell" is added to the phone it becomes capable of wave messaging. The shell has a strip of 12 orange LEDs operating at 590 nm with a brightness of 45 mcd. When the phone is waved from side to side, the LEDs appear to "write" a message that floats in mid-air. Nokia claims that the images, which can be personalized or chosen from an archive, can be viewed from up to 6 meters away.
The Nokia 3220 is a tri-band camera phone that will be available in two versions: a GSM 900/1800/1900 primarily for the European and Asian markets, and a GSM 850/1800/1900 primarily for the Americas. Shipments are expected to start in summer 2004.