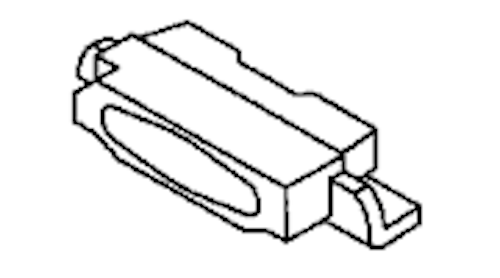 Nichia says that the Customs authority in Osaka, Japan has accepted Nichia's request for an injunction to prohibit the importation of certain white LEDs products.
The products in question, type #: 99-215UW C/TR8, are allegedly imported from Taiwan for sale in Japan by E&E Japan Co., Ltd.
Nichia alleges that the white LED products infringe one of its design patents (No. 1171193). This relates to side-emitting LEDs used as backlights for liquid-crystal display (LCD) panels and other applications.
As evidence of the similarity between the patented design and the product type #: 99-215UWC/TR8, Nichia has provided a series of diagrams and photographs on its website (see Customs Accepted Nichia's Request for Injunctive Relief).
Nichia and E&E Japan Co., Ltd, the Japanese affiliate of the Taiwanese ompanies Everlight and Epistar, have been involved in a previous patent dispute concerning a YAG-based white LED (see
Nichia heads back to Tokyo court citing Epistar
).
This matter was later resolved (see Nichia settles white LED dispute with E&E Japan) when E&E Japan stated that it had never sold a white LED manufactured by Everlight Electronics Co., Ltd., which uses YAG phosphor, and that it will not sell any products covered by Nichia's Japanese patent no. 2,927,279 patent in Japan.
Earlier in November 2004, an unnamed German LED marketing and distribution company acknowledged infringement of Nichia's intellectual property rights and agreed to stop marketing various white LEDs, apparently made in Taiwan.
The company agreed to stop marketing the infringing products and to use white LEDs made by Nichia, instead of the white LEDs that infringed Nichia's patents.