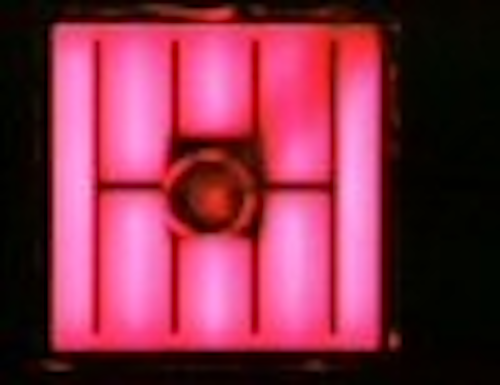 German LED manufacturer Osram Opto Semiconductors says that it has made a red LED with a record high luminance.
The 618 nm device in a TOPLED package demonstrated more than 2 lm of output power at 20 mA, which corresponds to an efficiency of 108 lm/W.
The device has an emitting area of 350 x 350 microns, and this tranlates into a record luminance (or brightness).
The LED uses Osram's thin-film technology, which reduces emission from the sidewalls of the device and allows the output power of the device to scale directly with surface area.
In comparison, Osram's US rival Lumileds has achieved an efficiency of 100 lm/W with a much large chip measuring 1 x 1 mm. The Lumileds truncated inverted pyramid design, which is not in production, has a relatively low luminance and cannot readily be scaled.
The technology used in Osram's latest device will be applied in the company's second generation of commercial thin-film devices, which are due to be launched in the second half of 2005.
Osram says that its LED will be suitable for any high-brightness applications, such as automotive tail-lights, rear cluster lamps and traffic lights. The first generation of thin-film products is currently being used in applications such as the head-up display for the BMW 5 Series.