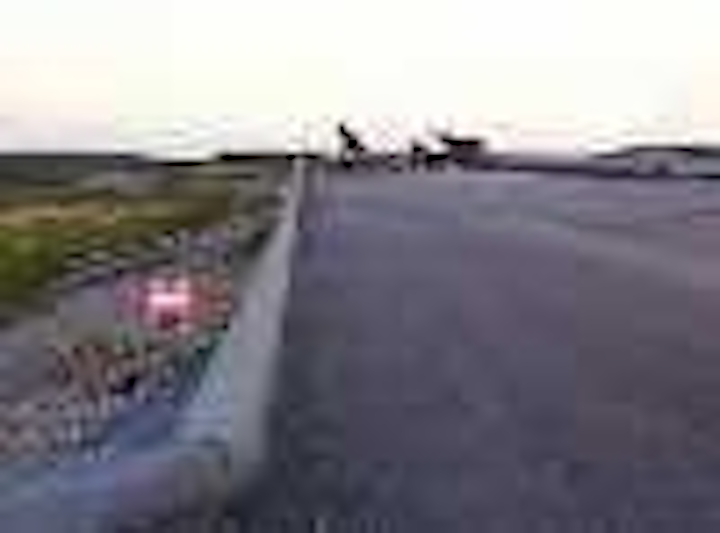 The FAA will be testing Carmanah's taxiway edge lights to determine if the technology is a cost-effective solution to increase safety and prevent runway incursions at general aviation airports. Carmanah's airfield lighting technology will be tested throughout the winter and spring of 2004/2005.
Currently, there are more than 5,000 general aviation airports throughout the United States. Operating without specific general aviation lighting guidelines, these airports must rely on commercial aviation lighting standards with infrastructure requirements typically beyond their scope and budget. Most general aviation airports must therefore rely on retro reflective markers in the absence of landing and taxiway lights, which both impedes the service provided by these airports and increases their exposure to runway incursions.
"Carmanah's solar-powered LED airfield lighting could potentially provide a cost-effective alternative to hardwired airfield taxiway lighting," said Art Aylesworth, Carmanah's CEO. "If Carmanah's technology is accepted and approved for use by general aviation airports, there is also a possibility that general aviation airports could apply for funding with the FAA."
This current field trial is a follow up to the test carried out by the FAA and the Illuminating Engineering Society Airport Lighting Committee (IESALC) at a general aviation airport in Shelton, WA in March 2003. During this test, general aviation pilots tested the effectiveness of Carmanah's solar-powered LED lighting technology versus traditional retro reflective markers. The decision was unanimously in favour of Carmanah's solar-powered LED lighting.
Carmanah now has more than 15,000 units installed at airfields in over 60 countries and has become a major international supplier of solar-powered LED airfield lighting. Notable commercial airports currently using Carmanah's airfield lights include: Chicago O'Hare, Vancouver International, Zurich International, Auckland International and Memphis International.