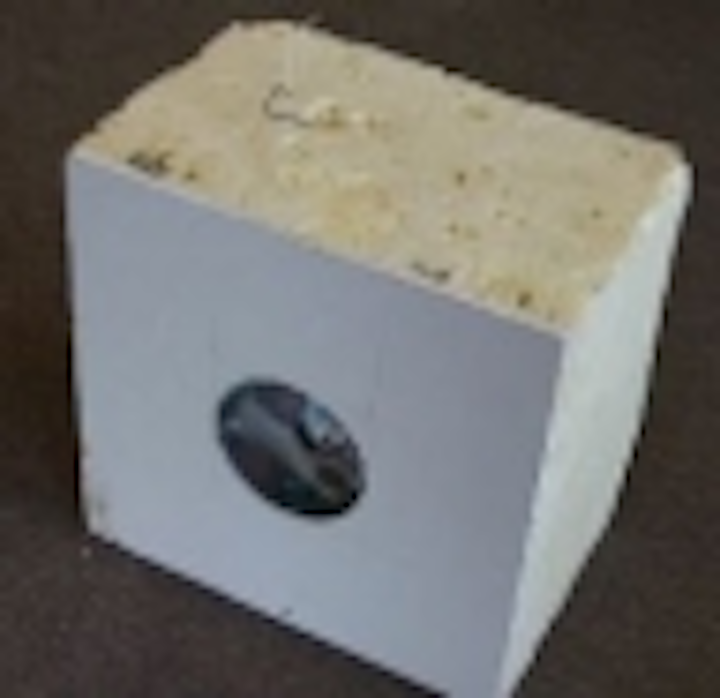 The US Department of Energy (DOE) has completed Series 14 of testing solid-state lighting (SSL) products in its SSL Caliper program. A summary of the results is available for download on the
DOE SSL website
.
Round 14 of testing focused on LED downlight retrofit units with a 6-inch round aperture that were purchased between June and November 2011. To simulate in-fixture testing, the units were tested "in situ" in a 6-inch insulated downlight housing that was mounted in a 24x24-inch insulated enclosure in accord with the Underwriters Laboratory Standard for Safety for Luminaires (UL1598). The report provides the photometric performance results and compares these results to similar products that use conventional light sources in addition to results from earlier Caliper testing.
Downlight results
In general, the eleven LED retrofit downlights performed substantially better than halogen or incandescent downlights. The LED light output ranged between 527 and 803 lm, making them comparable to 60 to 100W incandescent downlights or 13 to 32W CFL downlights. For most of the LED products tested, the efficacy was equal to or better than the system efficacy for a typical CFL downlight luminaire, with a range of 39 to 69 lm/W.
Ten of the eleven products met the Energy Star criteria for CRI and CCT. The measured CRIs were not quite as high as some previously tested LED downlight retrofit units, but would be acceptable for most applications according to the report.
The report concluded that the Series 14 LED downlight retrofit units are a viable option for specifiers of residential and commercial downlights, especially in retrofit situations. The products are best suited for use at normal ceiling‐height applications (8–10 ft). A future report on the Series 14 downlights will discuss differences between in-situ testing results and standalone testing results as well as make comparisons with manufacturer's claims.
DOE application reports
Beginning in 2012, each Caliper summary report focuses on a single product type or application. With previous summary reports, typically a variety of product types were covered. For instance, Report 13 included test results from LED and benchmark high-bay luminaires, LED wallpack luminaires and LED and benchmark 2x2-foot troffers.
The DOE has selected particular products for testing with the intent of capturing the current state of the market, a cross section ranging from expected low- to high-performing products, with the bulk characterizing the average of the range.
Detailed test results for each downlight unit included in the Series 14 report will be available soon through the searchable online Caliper system.