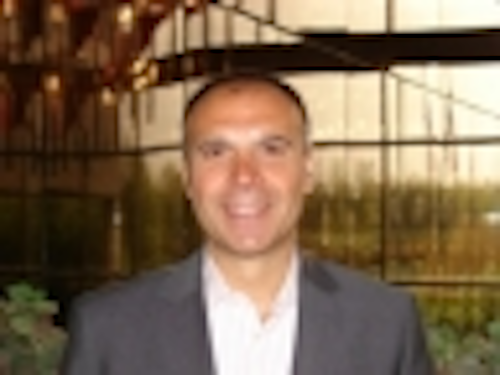 Bruno Biasiotta has joined Philips Lighting as North American president and CEO moving from the position of vice president and general manager of building efficiency at Johnson Controls. Biasiotta will be charged with "driving market share for Philips' lighting businesses in North America, including lamps, consumer luminaires and professional luminaires.
Biasiotta replaces Zia Eftekhar who will remain chairman of the company until the end of the year. Biasiotta's specialty has been building efficiency and he has worked in energy-efficiency, demand-response, solar, and lighting-services areas.
"Bruno will play a pivotal role in ensuring that we partner closely with our customers and deliver the right solutions, said Eric Rondolat, global CEO of Philips Lighting. "Intelligent lighting solutions are an integral part of today's high performance buildings and with Bruno's proven track record and strength in leading diverse field organizations and business units, he has the right skills sets to further drive our solutions-based market approach."
"In an era of building automation, where customers understand the value of upgrading to more energy-efficient solutions, Philips is uniquely positioned to take advantage of the opportunities this presents," said Biasiotta.
Philips Lighting has focused heavily on the LED lighting segment recently, because of the energy efficiency of that technology and its affinity for controls, and Biasiotta clearly understands the significance of solid-state lighting (SSL). He added, "Philips has an impressive history of innovation and sustainability, and one that continues to push the boundaries of what is possible with LED lighting technologies."
Recent Philips management changes
The Biasiotta appointment comes in a year full of changes both within Philips Lighting and the Philips Lumileds LED business unit. Global CEO Rondolat only came aboard back in March. Rondolat also came from outside the company, joining from Schneider Electric and succeeding Frans van Houten.
Back in January, Philips announced Pierre Yves Lesaicherre as CEO of Lumileds succeeding industry luminary Michael Holt. Lesaicherre came to Philips from NXP Semiconductors.