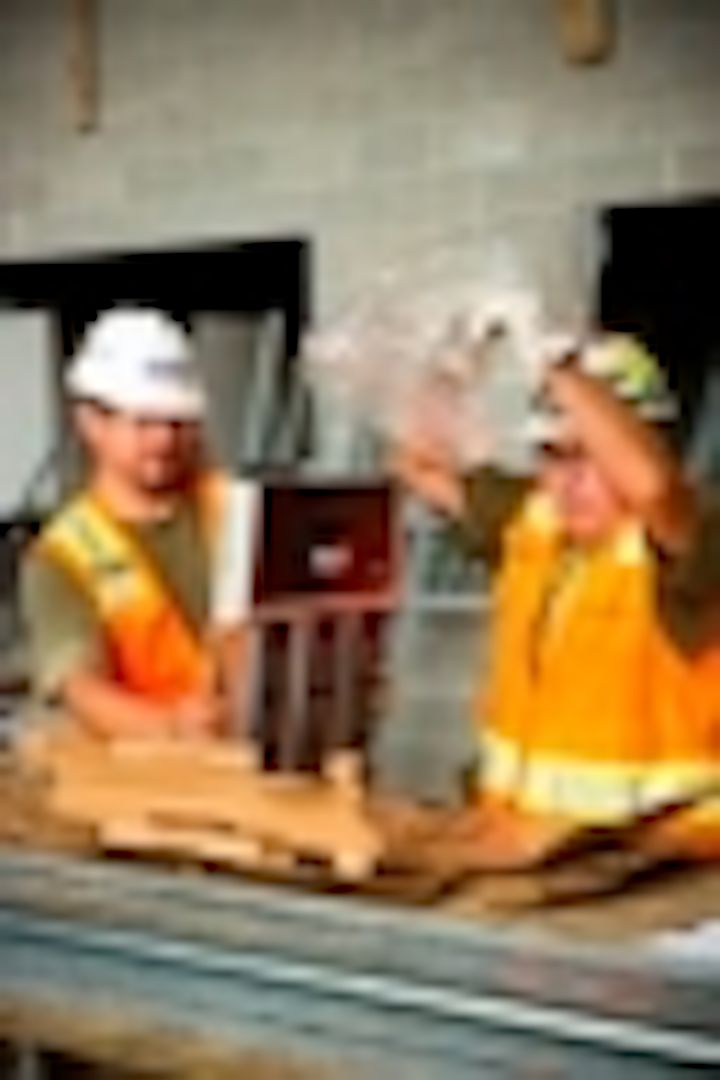 Digital Lumens has supplied its Intelligent LED Lighting System to Ben E Keith Foods for installation in cold-storage areas of the company's new Houston, TX foodservice distribution center. The distributor had considered a fluorescent lighting system but expects the choice of LED-based solid-state lighting (SSL) to reduce energy usage by 90% relative to the fluorescent option.
The Digital Lumens system relies on occupancy sensors and LED luminaires connected via a wireless mesh network that enable lights to be turned off much of the time. The system is an especially a good match for warehouse or distribution-center applications where workers are only sporadically in any given aisle.
In prior installations, Digital Lumens has documented 90% energy savings attributable to the combination of energy-efficient LEDs and adaptive control of the lights. Indeed, the company says that in the Ben E Keith Foods project that the networked lighting provides 75% savings over standard SSL products.
"After reviewing numerous lighting alternatives, including fluorescents and plain LEDs, we selected the Digital Lumens Intelligent Lighting System for its energy efficiency, including the ability to provide light only when and where staff are working, maintenance-free operation, long lifetime, excellent light quality, and rugged design," said John Fershtand, director of fleet operations and energy at Ben E Keith Foods.
The LED lighting is also a perfect match for the cold storage areas. LEDs operate even better in cold conditions and don't radiate heat that would negatively impact the refrigeration – adding to the energy savings.
In dry-storage areas of the 475,000-ft2 center, Ben E Keith Foods is installing skylights to maximize energy savings. The company also hopes to achieve LEED Gold status within the administration areas of the new facility.
"Distribution operations, from facilities to fleet operations, are particularly energy-intensive, which is why efficiency is a primary consideration in every aspect of our business," said Fershtand. "With this new project, we had the opportunity to identify products and technologies that will create a state-of-the-art facility from both the operations and energy efficiency perspectives, and lighting was a key decision."
Manufacturing facility
Digital Lumens has also announced a recent project outside of the warehouse segment at contract manufacturer Creed Monarch in New Britain, CT. The company replaced 332 400W high-pressure sodium (HPS) lights in a 140,000-ft2 area.
The manufacturer needed lighting that was controllable, because the workflow changes based on contracts on a regular basis, and the company at times does not use certain manufacturing cells based on customer orders. The company has realized 75% energy savings with the LED installation.
"The decision to upgrade our lighting was really a ten-year process. We saw countless proposals and new technologies through the years, but Digital Lumens was the first to address our need for control of individual fixtures," said Richard Creed, president of Creed Monarch. "Digital Lumens provided the only lights with controls and sensing that were two generations ahead of anything we saw. We are able to dim, shut off and customize light levels without affecting the life or performance of the light."
Digital Lumens had one additional recently announced project in the UK. Again in the refrigerated arena, frozen-foods supplier Ardo UK realized 97% energy savings in a 2.8 million ft3 rack-based cold-storage facility. The annual energy savings are projected at almost 800,000 kWh equating to 428 metric tons of carbon emission.