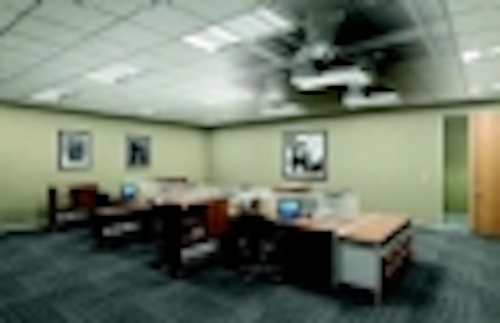 Sunoptics, an Acuity Brand, introduces the LightFlex system, a prismatic daylighting system for suspended-ceiling applications. The LightFlex system makes use of daylight throughout the day, minimizing energy usage from electric lighting by allowing natural light into the building. The product can also integrate seamlessly into adaptive-control scenarios.
The LightFlex system uses the Sunoptics Signature Series prismatic skylight, which enables the system to capture low-angle sunlight and distribute it indoors. The system uses an optic sphere to drive light down through the skylight's light well. This enables the system to optimally transfer sunlight into the interior environment. The system comes standard with a conventional insulated square roof curb, which enables industry-preferred roof flashing methods.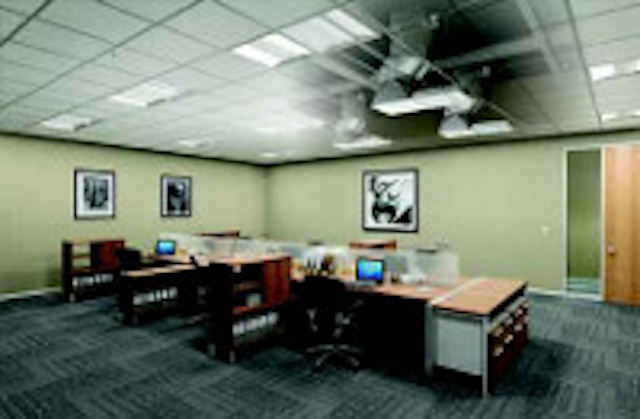 The LightFlex system is nLight enabled, which lets it use the nLight nSP5 2P LVR Skylight Louver Control Pack to open and close sunOptics LCM Series Skylight Louvers and Dampers. By using this control pack, along with the nCMR PC ADC LVR photocell, the system can use automatic daylight control that integrates both skylight and electric lights. Manual control can also be used with the addition of an nLight WallPod to the nLight devices. All of these devices can communicate over an nLight network, enabling the system to have remote status monitoring, manual controls, and pre-programmed operation. In addition to working with nLight control systems, the LightFlex daylighting system can use Dark to Light control systems.
The LightFlex daylighting system skylights are available in several sizes, including 21" tubular, as well rectangular/square straight light wells available in 2' x 4' and 4' x 4' configurations. The tubular device features adjustable elbows to bypass obstructions that can be found in the ceiling of retrofit applications.
"The release of LightFlex daylighting products for suspended ceiling applications further expands the total toplighting offering from Sunoptics," said Eric Huffman, Director of Daylighting Sales at Sunoptics. "Our solution integrates technology, controls and daylight harvesting for intelligent, holistic and sustainable lighting solutions."
LightFlex is offered with lens options that match many of the lenses used in Acuity Brands LED and fluorescent luminaires. This enables an architect to match up the design of the electric source with the design of the natural light source.