GE Lighting supplies SSL for Arrow Furniture, Havertys Furniture, and the Tune Hotels chain
LED lighting from GE Lighting was chosen by Arrow Furniture, Havertys Furniture, and the Tune Hotels chain, with the furniture stores using SSL retrofit lamps to replace halogen lights.
Dec 6th, 2012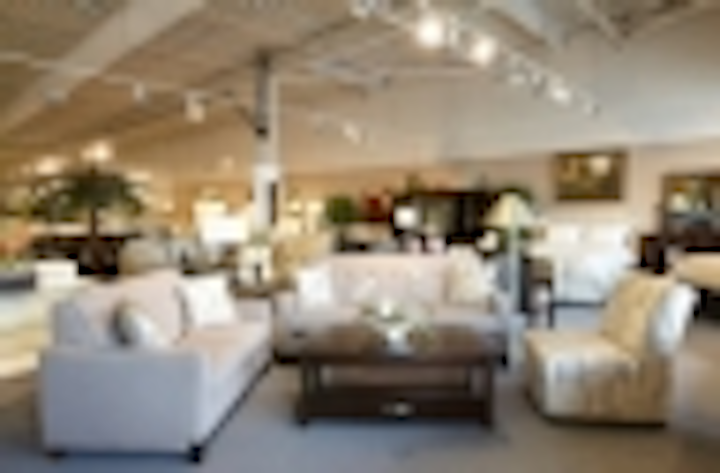 LED lighting was chosen by Arrow Furniture, Havertys Furniture, and the Tune Hotels chain. Arrow Furniture and Havertys Furniture have opted for GE's 14W LED Retail PAR38 lamps to use in their display rooms and warehouses, while the Tune Hotels chain is partnering with GE to review, plan and design properties that are currently under construction.
For the furniture suppliers, the color quality of the lighting was of the upmost importance. "We looked at different types of energy-saving lighting including LED options for about three years," said Israel Adud, operations manager for Arrow Furniture. "Many products were offered to us by many vendors, but none of the bulbs were sufficient to light the merchandise on the floor. Of course it's great to save money, but if I can't sell furniture, I don't care how much less I'm paying."
The PAR lamps, which were selected by both Arrow and Havertys, are available with a CRI of 82 to 92, and a color temperature of 2700K or 3000K. In addition to their light quality, the lamps only use 14W, savings hundreds of dollars over the life of the lamp when compared to the halogen lights they were replacing. Havertys is expecting an average of $22,300 in savings per store per year, while Arrow will save $23,000 annually.
Havertys has already purchased 10,000 LED Retail PAR38 lamps, with an additional 5,500 scheduled for delivery. All of its locations are expected to be completed by 2015. Arrow Furniture has already retrofit 345 GE LED PAR38 lamps at one of its Greater Toronto Area stores. Installations at a second same-size location, as well as two larger stores housing 550 fixtures each, are to be completed by spring 2013.
GE Lighting has retrofitted 2,876 light points with LED lights, both exterior and interior, across three Tune Hotels in Malaysia so far. The LEDs were installed in common areas, such as the lobby and corridors, as well as the bathrooms and guest rooms, where they serve as the main ambient lighting. The LEDs were able to achieve the luminance level required by the customer while providing energy savings and more uniform light distribution compared to the previously used fluorescent lighting.
"For Tune Hotels, it is very important for us to operate efficiently and the savings will directly benefit our customers. We needed a global partner that understands our needs and has the scale to support us in all the countries that we want to go into," said Tune Hotels CEO, Mark Lankester. "In Malaysia, we aim to be the first branded budget hotel chain in Asia to be certified to the standards of the country's Green Building Index," he added.