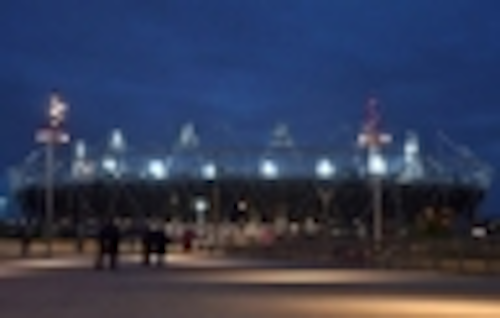 With 2012 coming to a close, we at Illumination in Focus have taken a look back at what you, our readers, were most interested in this year. The results show that stories comparing different lighting types, or different luminaires designed for similar purposes, were most interesting to our readers.
With so many different ways to light areas, it's no surprise that comparisons and in-depth pieces on lighting types were so popular. Our most read story, a comparison of LEDs and linear fluorescent lights, shows that our readers want to know the best type of lighting for different applications.
Case studies were also featured prominently, with our coverage of the lighting for the 2012 London Olympics and Ikea's switch to LEDs being some of our most read stories. Knowing what types of lighting are being used is important, as it shows the strengths of specific light sources, fixture types, and deployment scenarios.
An interesting trend is that our most read stories featured LED lighting. With LED lighting being such a large growth market, our readers are staying current on the fast-moving technology.
New product announcements were also highly read, as our readers want to stay up to date on the latest lighting technology.
Top 10 Illumination in Focus stories:
1. Straight talk sheds light on the LEDs vs linear fluorescent debate (MAGAZINE)
2. Philips announces LED retrofit lamp with white off state
3. Ikea stores will only sell LED lighting by 2016
4. Upgrading commercial lighting with minimal disruption and waste
5. GE announces new scalable Evolve street-light family
6. Lighting the Olympic Park for the London 2012 games (MAGAZINE)
7. Osram Sylvania and Armstrong market low-voltage LED ceiling lighting
8. Lutron stairwell LED fixture reduces energy usage by 90%
9. SL Green Realty installs Seesmart LED lighting in 21 New York office buildings