LRC develops daylighting dashboard for architects
Researchers from the Lighting Research Center have proposed a new metric to help architects and green builders design with daylighting at an early stage.
Sep 20th, 2012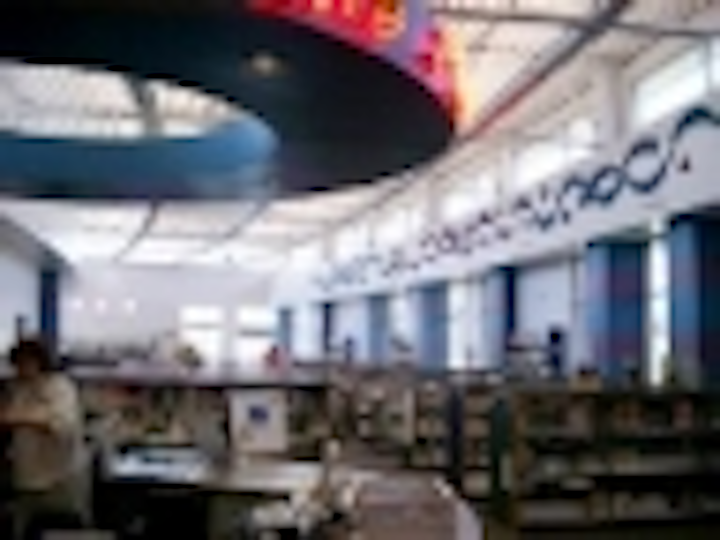 Researchers at the
Lighting Research Center
at Rensselaer Polytechnic Institute in Troy, NY have proposed a new metric to help architects and builders more easily take advantage of the benefits of daylighting. The daylighting dashboard provides an early indication of a design's potential to meet eight design goals that contribute to the successful use of daylighting.
Russ Leslie, associate director and professor at the LRC led the project. Leslie and colleagues proposed the tool as a visual representation of a design's potential to meet specific goals of average illuminance, coverage, diffuse daylight, daylight autonomy, circadian stimulus, glazing area, view and solar heat gain.
"The daylighting dashboard allows for flexibility in precision, calculation software, or bracketing values for the eight goals, which can be prioritized in the context of individual projects, rating systems, or code requirements," said Leslie. The dashboard also integrates a validated circadian stimulus model, which takes into consideration photobiological benefits of daylighting such as daytime alertness and more restful sleep at night.
The proposed metric was detailed in a paper entitled, "Conceptual Design Metrics for Daylighting" in the journal Lighting Research & Technology. Working with Leslie on the project were Leora Radetsky, lead research specialist; Mariana Figueiro, professor and Light and Health program director; Aaron Smith, former research specialist; and Lisa Yue, former graduate student. The project was sponsored by the United States Green Building Council (USGBC).
This new metric provides an indication of performance and weaknesses of conceptual designs early in the design phase, while there is still an opportunity to make modifications. An architect facing one or more red flags during conceptual design could give further consideration to these issues or enlist appropriate daylight expertise. The ability to compare design scenarios at an early stage should guide architects toward better daylit buildings. For example, the pie charts shown illustrate use of the daylighting dashboard to compare three different classroom designs in their ability to meet the eight design goals.
Of course, there are many design options when it comes to daylighting and lighting companies have increased their emphasis on daylighting technology in recent years. For instance, Acuity Brands recently opened a daylighting training facility that showcases integrated daylighting design in Sacramento, California. This 1600-ft2 facility features multiple daylighting, electric lighting and control solutions.