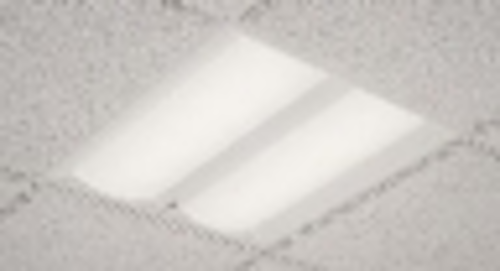 Philips Lighting has announced that the US General Services Administration (GSA) will evaluate the SpaceWise LED lighting and adaptive controls technology as part of the Green Proving Ground (GPG) program. Cree has entered the adaptive-controls space with SmartCast technology offered in LED troffers and downlights. Xeleum has announced availability of its XCO-100 control system for solid-state lighting (SSL).
GSA program and Philips
The GPG program is intended to evaluate sustainable building technologies using GSA facilities as a test bed. The program will evaluate the SpaceWise troffer luminaires and wireless-enabled controls at GSA properties in Atlanta, Georgia and Chicago, Illinois. The evaluation will focus on energy efficiency, cost effectiveness, operations and maintenance, and the potential for economically-justifiable deployment.
The Philips SpaceWise system supports occupancy sensing and daylight harvesting to increase energy efficiency over the baseline efficiency advantages of LED lighting. Philips said that SpaceWise can deliver 50–75% energy savings over traditional lighting technology. Moreover, the company asserts that installation and commissioning is simple, and complexity in controls have hampered deployment up to now.
"Because the intelligence has been embedded in the Philips DuaLED luminaire, SpaceWise technology makes installation easy, accelerating adoption by making it simple enough to be suitable for both retrofit or new design applications," said Bruno Biasiotta, president and CEO of Philips Lighting Americas. "The SpaceWise system is not tied to pre-existing controls systems and functions as a stand-alone solution that enhances the energy savings inherent to Philip LED luminaires by 20–30%."
The SpaceWise technology is intended for open-plan offices, and Philips said that comprises two-thirds of the commercial office space in the US today. Philips pointed out that open-plan space has been a problem when it comes to controls because of the need to rewire spaces, but believes that the wireless controls in SpaceWise economically solves that problem.
Cree and Xeleum
In other controls news, Xeleum has said that the XCO-100 Smart-Light Control System is now available after having previously touted the system. The technology relies on a handheld controller and a smart sensor that controls as many as eight of the company's LED fixtures.
"While our LED troffers can reduce lighting energy cost by 50% or more, an additional 30% or more in savings is achievable through intelligent use of daylight harvesting and occupancy sensing," said Mehrdad Ghalebi, president of Xeleum. "The Xeleum Smart-Light control system is entirely low voltage, installs easily in acoustic tile suspension ceilings, is designed to operate seamlessly with all Xeleum LED troffers and is supplied with pre-terminated low-voltage cables for connecting troffers and sensors."
Cree, meanwhile, is focused completely on simplicity of installation and commissioning with the new SmartCast system. The company will integrate wireless sensors and controls in existing troffer, linear, and downlight luminaires that are paired with wireless-enabled wall dimmer switches, and a one-button configurator tool. The system enable autonomous implementation of occupancy sensing and daylight harvesting.
"Commercial lighting customers have resisted installing traditional lighting controls because of excess cost and complexity, and the majority of those who have installed controls stop using them as intended after the first year because they're difficult to maintain," said Norbert Hiller, Cree executive vice president of lighting. "Cree SmartCast Technology eliminates these barriers to adoption and delivers the enormous benefit of significantly greater energy cost savings, allowing customers to finally realize the promise of lighting controls."
We have a more detailed story on the SmartCast technology over on our LEDs Magazine website.