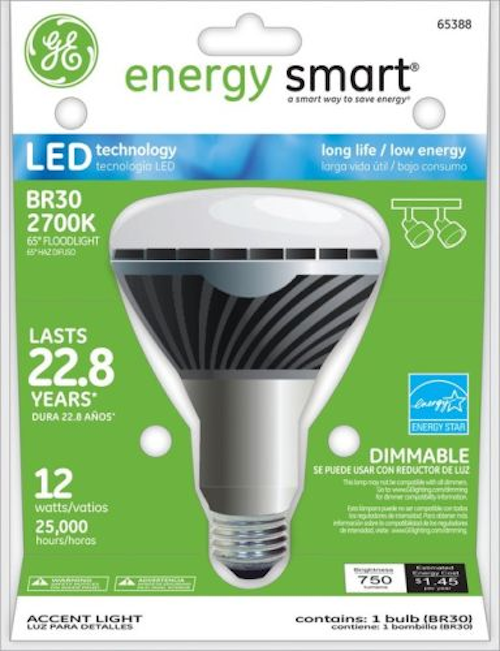 The US Environmental Protection Agency (EPA) has announced the results of its Energy Star LED bulb challenge and also an upcoming marketing opportunity for energy-efficiency program sponsors (EEPs). US retailers sold more than 20 million Energy Star-certified lamps during the challenge that stretched between Earth Day (April 22) 2013 and 2014.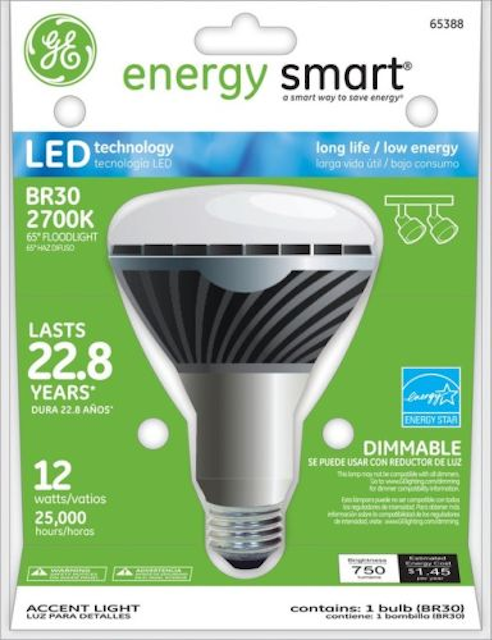 EPA announces results of LED lamp push, plans new marketing initiative
The EPA continues to push LED-based lamps as a way to save energy and reduce carbon emissions. The agency said that the 20 million lamps reported sold as part of the challenge equate to Americans saving $118 million annually in energy costs and the elimination of emissions equivalent to removing 3.5 million vehicles from the roadways.
Related article: EPA details LED-centric changes coming to Energy Star Lamps V1.1

The challenge was made specifically to major retailers in the US including Ace Hardware, Best Buy, Costco, Lowe's, Metro Lighting, Bulbs.com, and The Home Depot, as well as to distributors and online retailers. The group was charged with educating their customers about the benefits of Energy Star-certified lamps and promoting the products with in-store displays and through sales materials.
"EPA congratulates the many retailers, manufacturers, and utility efficiency programs who contributed to a cleaner environment by helping to reach this goal," said Ann Bailey, the Energy Star labeling branch director. "Together with our partners, we are excited about the potential to fundamentally change the way Americans light their homes with Energy Star LED lighting."
Related article: Crafty counsel needed with incandescent bulb departure

The EPA actually estimates that more than 45 million Energy Star LED lamps were sold in total during 2013 and that number doubles the total from the prior year. Many lamps were obviously sold outside of the vendors involved in the challenge.
New Energy Star push
The EPA has also revealed its next marketing push for Energy Star lamps. Beginning in September, the agency will utilize its Facebook social-media presence to help EEPs reach a broader audience. EEPs will be able to distribute Energy Star-related marketing content through the social media outlet. And the EPA will also leverage channels including Pinterest, Twitter, and industry blogs to spread the energy-efficiency message.
EEPs will be able to distribute a variety of content via the program including product and promotional images with a prominent Energy Star message. The EPA will also host 30-second videos, EEPs will be able to promote new product introductions via the campaign, and short but interesting fun facts will be part of the campaign.
THE EPA is asking for help from LED manufacturers to raise the profile of the marketing campaign. For example, the agency has suggested that LED makers can use their relationship with influential websites to help convey the significance of energy savings that can be achieved through the use of certified products.