Hubbell integrates two sensing technologies for accurate occupancy detection
Passive infrared and ultrasonic technologies allow the LightHAWK2 family of in-room sensors to more accurately detect the presence of a person and the sensors also support daylighting for energy savings.
Jul 9th, 2014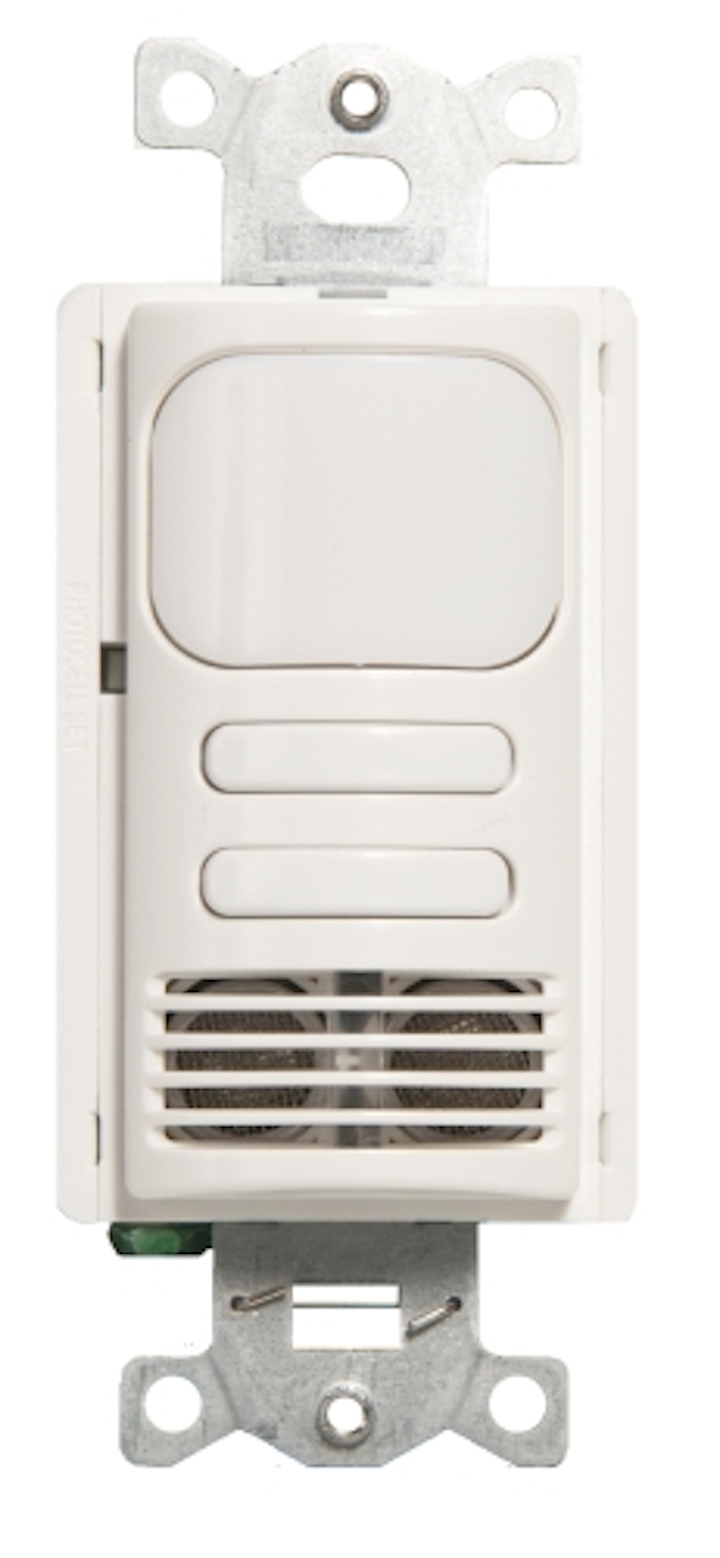 Hubbell Building Automation, a Hubbell Lighting brand, has announced the LightHAWK2 family of lighting wall switches with integrates light and occupancy sensors. The company has turned out what it calls a Dual Technology Sensor for occupancy/vacancy detection that combines both passive infrared (PIR) and ultrasonic (US) technologies that offer what the company calls "unequaled motion detection."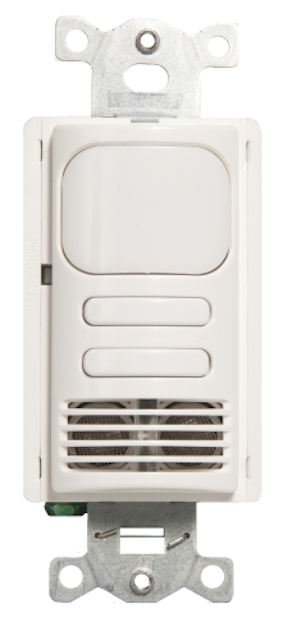 Hubbell integrates two sensing technologies for accurate occupancy detection
The two sensor types work quite differently and together minimize false positives while detecting the presence of people with better accuracy. PIR sensors work by detecting changes in temperature in the sensor field of view. Such changes would be prompted by a person entering the space, although the sensor could also trigger on other temperature changes. PIR sensors require an unobstructed field of view to detect motion via the IR lasers that illuminate the field of view.
US sensors use sonar to detect a person entering or leaving a room. The sensors typically emit high-frequency RF energy and detect patterns that return to the sensor. An irregularity in the pattern relative to prior operational cycles equates to the presence or departure of a person.
The Dual Sensor Technology can cover a 1000-ft2 space and a 180° field of view, according to Hubbell. Moreover, the LightHAWK2 family includes what Hubbell calls IntelliDAPT self-adaptive technology that eliminates any calibration requirements during commissioning.
The switches also include a photocell that can detect the presence of ambient light. The additional sensor means that the switch can keep electrical lights powered off at times during the day for maximum energy efficiency. The operational daylighting characteristics are set during the switch commissioning process.
Hubbell is offering the LightHAWK2 product family in three variations. There is a dimmable version that includes a 0–10V output for controlling luminaires that use that dimming interface. There is also a low-voltage version that is compatible with some lighting control systems. And the standard AC version can be specified with a low-output night light.