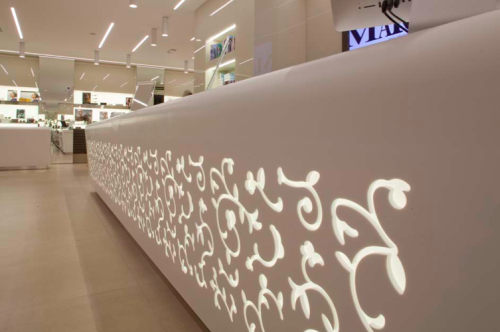 While optometry shops may not be typically thought of as demanding retail settings in terms of lighting, the application does require high-end task lighting in spaces where exams and fitting occur along with the need for overall visual comfort. Lighting designer Stefano Dall'Osso was faced with that task and turned to multiple types of LED lighting to outfit the Ottica Marziali shop in Fermo, Italy.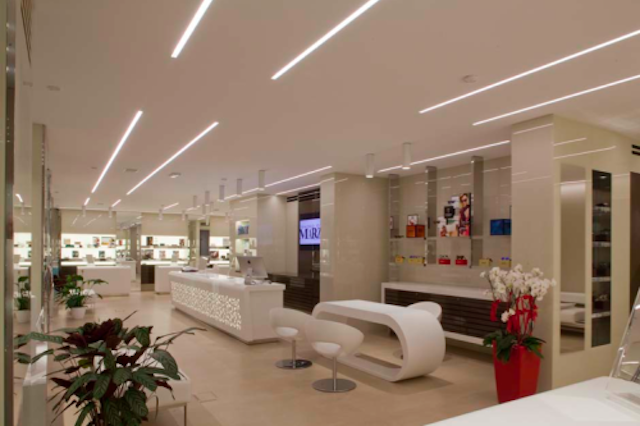 The project encompassed the sales area, laboratory space, and technical and service rooms. The lighting design addressed the need for visual comfort in all of the spaces along with high-end task lighting in areas where detail work is done.
The nearby photo depicts the main sales area which exemplifies the philosophy carried out through the project. Recessed linear fixtures that have a minimalist look provide the ambient lighting in the space. Meanwhile, you can see the track-mounted projectors that provide direct downlight above the counters and tables where patients are fitted with eyewear. Still, the overall design is decidedly modernist in look and feel.
The designers said the scheme was conceived to "obtain a diffuse light that does not create a dramatic atmosphere, but evenly emphasizes the furniture style and makes the shop easy to visit for clients who must be attracted by the place and the displayed goods." Indeed, Stefano Dall'Osso emphasized that the lighting in such a setting must emotionally engage the customer with both the place and the products on display.
The scheme extended to the furniture in the space. Indeed, a nearby photo shows how backlighting in the counter panels provides depth and emphasizes the importance of the location in the store. The designer achieved the effect using polycarbonate screens to emit diffuse light.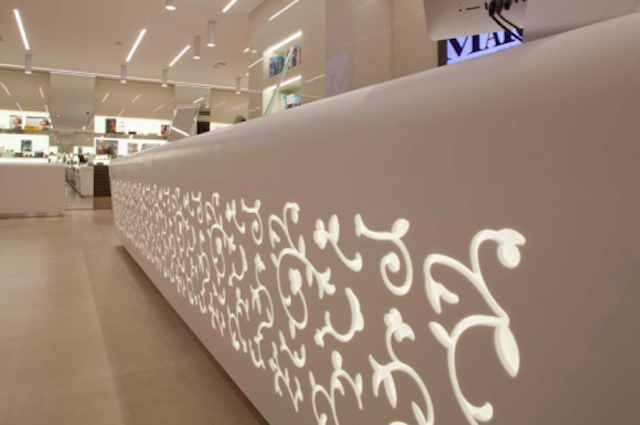 Ottica Marziali optical shop mixes ambient and accent LED lighting
LED sources were used throughout the project. The color temperature is 3000K CCT. All of the lighting offers CRI greater than 90 to "ensure an exact reproduction of colors."
The project also required that Stefano Dall'Osso deliver a design with some flexibility in terms of both the lighting needs at different times of the day and for special occasions such as holidays. The project includes a comprehensive control system that can be used to vary the light scenes and levels both for visual impact and for energy savings.