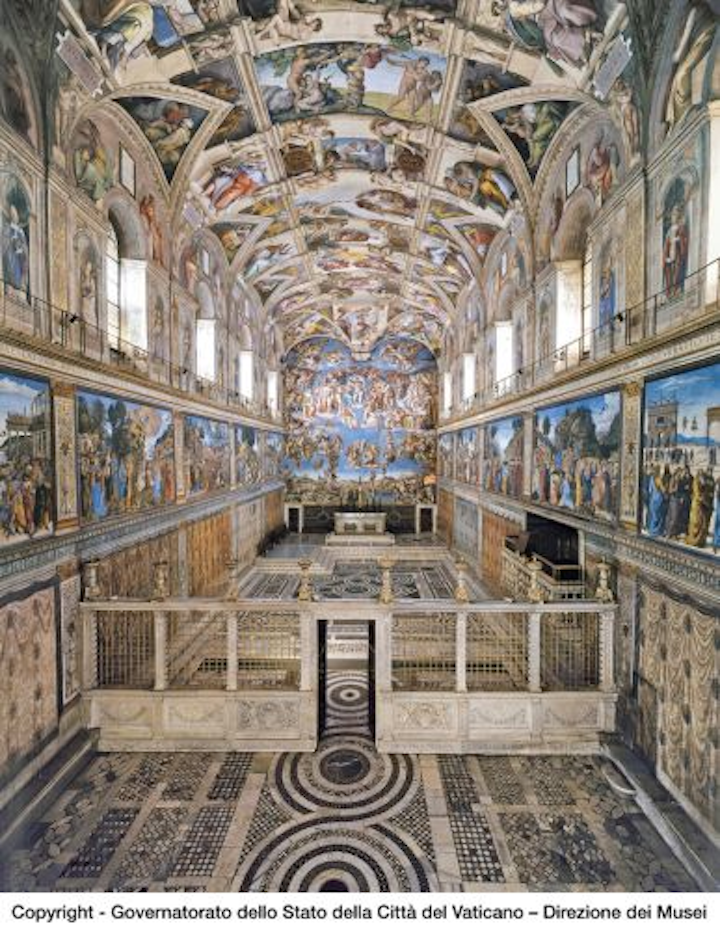 More than 7000 LEDs went into the solid-state lighting products that now light the iconic Sistine Chapel interior and the frescoes created by Michelangelo.
Osram has announced the completion of a major solid-state lighting (SSL) project, retrofitting the Sistine Chapel in Rome, Italy with LED-based fixtures. The new lighting uses 90% less energy than the prior installation and the project was backed by the European Union under the Digital Agenda for Europe initiative.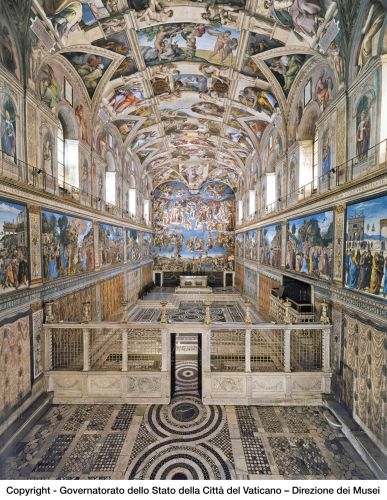 Osram completes the SSL retrofit of the Vatican's Sistine Chapel
We first covered the Sistine Chapel story back about one year ago. At that time, the story was primarily focused on lighting Michelangelo's works of art. And indeed the project delivered on those goals while also providing improved ambience in the chapel. Moreover, the project far exceeded the original goal of 60% energy savings.
LED-based lighting is proving especially viable in such settings. For example, Philips lit all of the precious works in the Rijksmuseum in Amsterdam, Netherlands with LED-based fixtures. We also recently covered an application where LEDs were used in an iconic religious facility, lighting the St. Mary and Bartholomew Church in Harsefeld, Germany.

The Sistine Chapel project consumed more than 7000 LEDs from Osram Opto Semiconductors installed in custom fixtures designed for the high-profile project. Light levels are higher but controlled and visitors will enjoy the experience with enhanced viewing of the famed frescoes.
Osram believes that the work breaks new ground. "Osram has developed an LED lighting solution that sets standards in terms of technological strength, quality, and innovation," said Klaus Patzak, Osram's CFO and the executive in charge of luminaires at the company. "It's the first such solution in the world and paves the way for completely new possibilities for our clients. We will now rapidly turn this potential into reality."
But the curators of the property are perhaps even more enamored with the results. "The Sistine Chapel contains the most extraordinary works ever conceived by the human mind and is Michelangelo's masterpiece," said Antonio Paolucci, director of the Vatican Museums. "We want to honor the 450th anniversary of Michelangelo's death by providing new lighting for his work."
The European Funding Program for Information and Communication Technology within the Framework Program on Competitiveness and Innovation (PSP-CIP) subsidized the Sistine project under the banner LED4Art. And the European Union is clearly happy with the results.
"Art exists to inspire us and illuminate our minds," said Neelie Kroes, vice president of the European Commission and responsible for the Digital Agenda for Europe. "Now that we have illuminated the Sistine Chapel with LED, Michelangelo's art can fulfill this role even more than it has up until now throughout history."