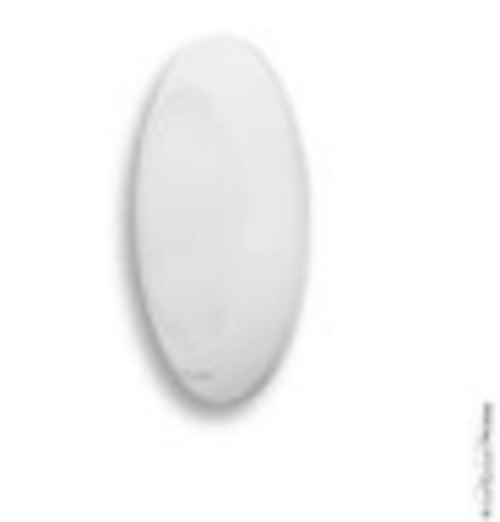 At the Strategies in Light 2013 conference in Santa Clara, CA, Osram Sylvania has announced a number of new LED-based lighting products including the Sylvania Ultra LED Lightdisk solid-state lighting (SSL) downlight and the PermaLED Low Profile LED Canopy luminaire. The show-related activity also includes the release of the new Optotronic Power Supply Multiple Channel Portfolio, and the demonstration of a number of recently announced retrofit lamps.
The Ultra LED Lightdisk is a downlight kit that can be installed in new construction or used in a retrofit scenario. The kit can fit in most 4-, 5-, and 6-in housings or can be surface mounted to a junction box.
Sylvania says that the product delivers as much as 87% energy savings while providing equivalent light output to 100W incandescent lamps. The 3000K CCT product features a CRI of 82 and outputs a 120° beam angle. The target market includes hospitality, healthcare, and retail applications among others.
Canopy luminaire
The new PermaLED canopy luminaire delivers on the low-profile claim that's implicit in the full product name. The 2.7-in-high design is easily mounted in entry ways, stairwells, and parking garages. Sylvania said that the luminaires can effectively replace 175W HID lighting while delivering up to 74% energy savings.
The offering includes 42W and 54W models that can be powered over the universal input voltage range of 120-277 VAC. Sylvania rates the products for 70,000 hrs of life to 70% of initial lumen output (L70). The products are also backed by a 5-yr warranty and come with UL 1310, UL 48 Class 2, and ETL certifications.
Multi-channel driver and retrofit lamps
The new Optotronic multi-channel driver products include 100W and 150W models that can be used with luminaires that integrate multiple modular light engines. The dimmable drivers target indirect/direct, industrial-linear, and recessed-troffer applications.
In the retrofit lamp area, Sylvania announced a new Ultra HO PAR38 15W LED lamp. Designed to replace 24W metal-halide (MH) lamps, the SSL lamps will deliver 25,000 hours of life (L70) along with energy savings. Sylvania said that the lifetime is double the typical MH lamp life, and you can specify the products in 10° spot and 25° narrow-flood beams.
Other demonstrations from Osram Sylvania at SIL include the Ultra LED PAR38 Sunset Effect lamp and the Ultra iQ LED BR30 lamps that implement color-tuning capabilities, and wireless-control technology respectively. The company is also demonstrating the RLC Recessed LED troffers that are compatible with the DC-voltage, ceiling-power-distribution scheme standardized by the Emerge Alliance.