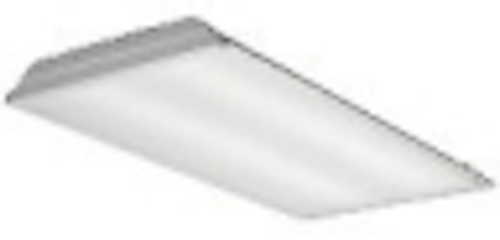 Lithonia Lighting, part of Acuity Brands Inc. (NYSE: AYI), has introduced two new sets of LED-lighting fixtures, one for indoor ambient-lighting applications, and the other targeting the outdoor market.
LED replacements for T8 fluorescent fixtures
Lithonia's new Contractor Select LED luminaires include the GTL LED recessed troffer and LBL LED surface-mount, wraparound fittings. These are both intended to replace T8 fluorescent fixtures in general ambient lighting scenarios for recessed ceiling applications such as schools, offices and hospitals.
These LED luminaires are clearly intended by Lithonia to become mainstream products, with a focus on price. "Our customers requested a high quality, cost-effective lighting solution that provides the benefit of LED technology," said Brian Popes, director of stock programs at Acuity Brands. "These price-driven LED solutions offer the opportunity to discover the value of LED lighting at a very competitive price."
The GTL LED recessed troffer features a frosted pattern #12 lens to diffuse the light source without compromising lumen output. It is available in 2' x 2' and 2' x 4' configurations, and has smooth-hemmed sides. The lightweight fixture is said to be ideal for grid ceilings when replacing traditional 2-lamp, T8 fluorescent fixtures.
Meanwhile, LBL LED surface-mount wraparound LED luminaires provide high-angle brightness control through a curved prismatic diffuser and linear side prism. Luminous end plates soften the appearance of the fixture for improved aesthetics. Available in 2' and 4' configurations, the LBL LED wraparound luminaire is suitable for most surface-mount applications.
Both the GTL LED and LBL LED luminaires are damp listed, and CSA-certified to US and Canadian standards.
Lithonia expands LED ceiling-light family
Switching to the outdoor market, Lithonia has expanded its OLWCM ceiling-light family to offer two styles and three lumen packages.
The ceiling-mount luminaires are intended for outdoor lighting applications such as parking areas, garages, carports, loading docks and covered walkways as well as interior applications such as factories and warehouses.
OLWCM 36 luminaires are designed with a tight, type-5 light distribution, ideal for lighting smaller areas at higher foot-candle levels. The OLWCM 46 and OLWCM 57 luminaires provide a wide light distribution for illuminating larger areas.
All OLWCM ceiling light luminaires are designed for mounting heights between 8 and 15 feet. They are designed for flush or pendant mounting for customizable mounting heights. The fixtures are crafted with rugged cast-aluminum and corrosion-resistant bronze or white housing. Additionally, polycarbonate lenses protect the LEDs from the elements and provide a broad and even light distribution.
"The versatile OLWCM family provides a solution for many ceiling light applications," said Dan Armstrong, value stream manager, Lithonia Outdoor. "This is just one example of how Lithonia Lighting continues to deliver value and versatility."